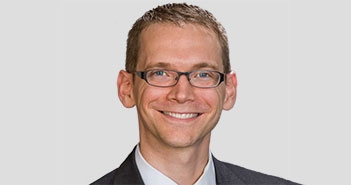 Yesterday I called for DISD trustee Mike Morath to step down because he failed to pay $2 million for the sole copy of the Wu-Tang Clan album Once Upon a Time in Shaolin. Morath has so far not responded publicly to my challenge. Today I offer a way for Morath to demonstrate real leadership and show that he is for the children.
Again, to recap: Wu-Tang recorded this album and made only one copy, which was sold at auction to a rich dude named Martin Shkreli. Morath, a huge Wu-Tang fan and a man of means, let Shkreli outbid him. If he'd bought the album, he could have played it at DISD board meetings, thereby making them infinitely more awesome, drawing celebrities who would have no other way to listen to the album. But now news has come out that there is a legal way for Morath to acquire Once Upon a Time in Shaolin. While the buyer can't profit from the album for 88 years, there's a caveat. A direct quote from the contract that Shkreli signed:
The buying party also agrees that, at any time during the stipulated 88 year period, the seller may legally plan and attempt to execute one (1) heist or caper to steal back Once Upon A Time In Shaolin, which, if successful, would return all ownership rights to the seller. Said heist or caper can only be undertaken by currently active members of the Wu-Tang Clan and/or actor Bill Murray, with no legal repercussions.
You see where I'm going with this. All Morath has to do is join forces with Bill Murray and execute a heist or caper to steal Once Upon a Time in Shaolin. I figure Miguel Solis would be down. And you know Bernadette Nutall is good to go. Remember that deal at Dade Middle School when it took, like, 12 DISD cops to defeat her kung fu? So you've got Nutall, Solis, Morath, and Bill Murray breaking into Martin Shkreli's house to steal the one copy of Once Upon a Time in Shaolin.
I'll modify my demand. Mr. Morath, either pull this heist or resign tomorrow. The choice is yours.
Get the FrontRow Newsletter
Get a front row seat to the best shows, arts, and things to do across North Texas. Never miss a beat.