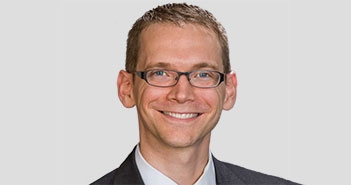 You might know that the Wu-Tang Clan recorded an unusual album titled Once Upon a Time in Shaolin. It's unusual because they only made one copy, which was sold at auction for $2 million. The album is 31 tracks. It is housed in a special hand-carved box and comes with a 174-page leather-bound book filled with lyrics and background on the songs. Cher sings on it. Whoever bought the album can do whatever he pleases with it, so long as he doesn't profit from it. He can release it for free on the internet, or he can just play it at his house. The latter option would confer great power on the owner. For example, Quentin Tarantino is a huge Wu-Tang fan. If you owned Once Upon a Time in Shaolin, you could pretty much bank on Tarantino coming to your house — along with all manner of other celebrities. All of this is detailed in a great Bloomberg Business story that you should read. So here's why I'm mad at Mike Morath:
Because he didn't buy it! Some 32-year-old hedge-fund and pharmaceutical company nerd named Martin Shkreli won the auction. As you know from reading our September 2014 story about Morath, he's a big fan of Wu-Tang. You also know that Morath made enough money from selling a company that he was able to retire at 36. Did he have the $2 million on hand that would have been necessary to buy Once Upon a Time in Shaolin? Until he shows us some tax returns that prove otherwise, I'm going to say yes.
Think about it. Morath has the only copy of Once Upon a Time in Shaolin — which he plays at school board meetings. Maybe just one or two tracks at each meeting. Those meetings would be awesome. You and I would attend them, of course. But so would Tarantino, Leo DiCaprio, and a whole bunch of other famous people. Coming to Dallas to attend a DISD board meeting and hear a track from Once Upon a Time in Shaolin would be a pilgrimage that every true rap and hip-hop fan would have to make.
That Morath did not buy Once Upon a Time in Shaolin demonstrates his lack of leadership. He clearly is not for the children. And he should resign his trusteeship tomorrow.
Get the FrontRow Newsletter
Get a front row seat to the best shows, arts, and things to do across North Texas. Never miss a beat.