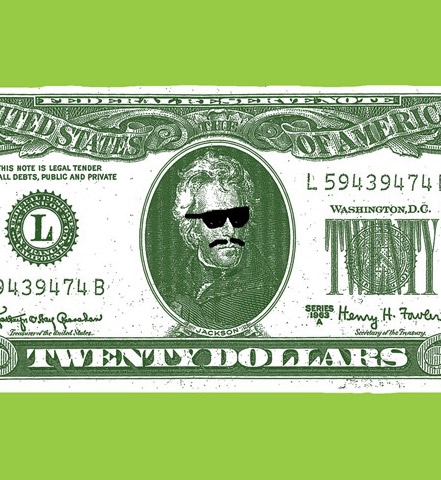 This is going to be about half as long as it was going to be (lucky you), because Sharon Grigsby at the DMN covered a lot of the things I was going to say in this post. You should read her reasons to vote yes on the bond.
But I do want to quickly give you a takeaway about how the bond makes fiscal sense.
I've heard some legitimate concerns from conscientious voters about the bond. (Vote tomorrow, people.) The concern is usually expressed something like this: "Eric, I pay a lot of taxes to DISD, and I don't even send my kids there. They haven't proven they know what to do with the money they have. Why should I give them more?"
I get that reasoning, but it ignores a few things: One – and this can't be stressed enough – there is no tax rate increase with this bond. Two, you can be forgiven if shouting TV personalities make you think DISD hasn't operated in a fiscally sound manner the past few years, but it actually has done just that.
Let's take these in order. First, the tax rate. Remember the two important things about that:
There is no tax rate increase.
Your tax rate remains the 3rd-lowest in North Texas.
DISD will issue $1.6 billion of bonds by taking money from its increasing tax base, and by using funds it has at its disposal because it has been paying the last bond debt down faster than originally planned. That means your tax rate stays $1.28 per $100 of assessed value. I've written about this before, but that is already extremely low. How low? Regionally, only Highland Park ISD and Azle ISD have a lower school tax rate. It's the 3rd-lowest in all of North Texas. Every single suburb has higher tax rates.
Second, DISD has shown tremendous fiscal responsibility under its current CFO Jim Terry.
In the past three years, DISD has significantly changed its purchasing and payment systems, implementing tighter controls. Also, the district has grown its reserve fund balance to more than $300 million. This has led to the district receiving three consecutive excellent audits from Deloitte & Touche. With that, its bond rating has been upgraded or praised the past three years by various investor services like Moody's. (Moody's says its rating "reflects the district's significantly improved financial operations resulting from conservative budgeting and tightened expenditure controls supporting healthy reserve levels.") This is not the DISD of yesteryear — its business affairs are being run far better than they used to be run.
This $1.6B bond is based on over $4B in needs identified for the next decade, which is what would be necessary just to maintain the status quo. But this plan is highly targeted and highly conservative. So conservative, in fact, that projections moving forward show that it can be paid off in as little as 20 years — saving almost half a million dollars in interest expenses. This is partially because DISD's current debt level is projected to be paid off by 2035, leaving tons of room for the new debt. In fact, the projections show the district can handle far more than the proposed $1.6B in new debt, but again the plan is very conservative.
(In fact, I've argued that this board is too conservative, like when it voted to not buy a new headquarters, even though it could have saved the district $50 million over the long haul. But I digress.)
Now, you can nitpick and put forth a "spending too much or too little on this or that school" argument. Anyone can look at a bond, snap his suspenders, and say, "Weeeellll, that looks like a little too much money to me." But it means nothing. Trustee Lew Blackburn, for example, says he's for the bond but criticizes the $130 million earmarked for a new Pinkston career and tech center as too much – suggesting $80 million to $100 million makes more sense to him.
How do we know he's wrong? Holly Hacker had a great blog post for the DMN in which she looked at this specific example. The money section is here:
The Texas comptroller's office tracks school construction costs, but only through 2013. The most expensive school on that list was Centennial High School in Burleson ISD, which opened in 2010 at a cost of $106 million. That's roughly $120 million in today's dollars.

Around North Texas, costs for future campuses vary. Denton ISD has budgeted $157 million for a high school that's scheduled to open next year and would hold up to 2,400 students. Frisco ISD plans to spend $110 million on a high school that would open around 2019 and hold 2,100 students.

In Houston ISD, voters approved a $1.9 billion bond in 2012. Now district officials project they'll run more than $200 million short. Superintendent Terry Grier cites rising construction costs, while critics say HISD hasn't managed all the money wisely.

The $130 million estimate for Pinkston is based on a high school with 325,000 square feet and up to 2,100 students, said Ed Levine, DISD's executive director of construction services. It's also based on a 2018 construction date, which would be halfway through the bond program. The total includes non-construction costs like permits and architecture fees, but not the cost to acquire land.
I suppose you can read that and still think $130 million is too much for this particular campus. I don't. But I suppose one could. If you do, remember that construction projects in this part of Dallas have a history of huge lead soil contamination, and you've got to factor that into your cost projections. Lead, I've heard, is bad for kids. So I don't think $130 million is too much. As well, look at how much construction costs skyrocketed since the Burleson campus was built, and how in two years construction costs put the Houston campaign $200 million short. It's a market where you have to lock in costs as quickly as you can, because they are going up fast.
As I said in yesterday's post, the bond is equitable – good for kids all over the district. Add to that the fact that it doesn't raise taxes, and that DISD has proven over the past few years that it is prudent with public money, and you have good reasons to vote yes.
Get the D Brief Newsletter
Dallas' most important news stories of the week, delivered to your inbox each Sunday.