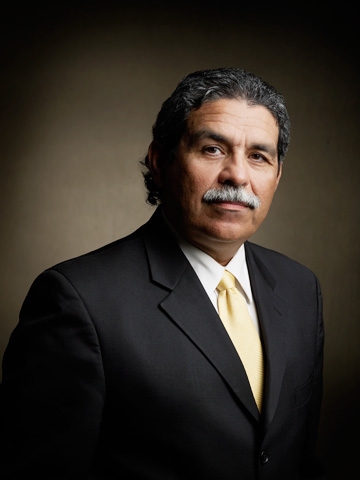 I heard some disturbing news last week and called up DISD Superintendent Michael Hinojosa, who confirmed it. He says he's been telling people within the district that unless the Nov. 3 bond election passes with a 60 percent or greater margin, he doesn't recommend going back to voters anytime soon to pass a tax ratification election. This is important, because the bond only allows the district to pay for buildings, not the programmatic changes needed to continue meaningful reforms — specifically, expanding and improving pre-K, furthering the school choice initiative, and investing heavily in career and technical education for those students who are not going to traditional four-year colleges. To do that, we'll need to approve a TRE, a tax increase that will add to DISD's already very low tax rate.
I understand we are getting ahead of ourselves. There is no guarantee the bond will pass next week. I think it will, but who knows?
But to me it doesn't matter if it passes. You don't suggest that you won't support asking for the funds needed to make schools better unless the voters have handed you the ball and put you in a layup line. It shows a lack of conviction. It sends exactly the wrong signal to the team of smart, aggressive Mike Miles hires who populate your upper management. And it tells the anti-kid forces out there that all they have to do is make things difficult for the DISD administration and it will buckle like a belt.
Sure, on one level, I get why Hinojosa is saying this. Compared to Miles, he has enjoyed a pretty nice few months of relative calm, and he doesn't want to take on a fight that he can't win. Why poke the bear? He's a consensus builder, and it's not in his nature — as it was in Miles' — to say, I don't care what the numbers say, this is what's best for kids, so I'm going to stubbornly fight for this no matter the opposition.
More to the point, Hinojosa already doubts he can win a TRE because of one survey done this past summer that said voters won't support a tax increase for DISD. Well, that's SORT OF what it said. Not to quote myself, but here is an extended quote of myself from this post, in which I tell you how I felt about trustees deciding not to ask for a TRE on this ballot:
I think not asking voters for more money for, most importantly, pre-K is a disservice. Because bond money can't be used to support programs, this just kicks the programmatic can down the road, to borrow one of Joyce Foreman's favorite phrases. And before I praise the board for moving forward with the bond initiative, I want to point out the fallacy of the board's TRE logic — something I can't believe has been ignored.

At the board's final meeting last school year, a poll was discussed that suggested voters would not approve a measure that included a tax increase. Here is the background on that from Tawnell's story:

"The bond program would not come with a tax increase, the district says. That was a big concern as a poll by the Dallas Regional Chamber found that DISD voters would approve new spending for the district only if it didn't raise taxes. … The poll found that 62 percent of voters would approve a 'capital improvement initiative' if the existing tax rate didn't change. That means the district would have to delicately manage existing debt and new debt to avoid a tax rate increase."

And that was that. One poll told us that voters don't like taxes. And we're done. Sorry, I know you've put together an incredibly ambitious plan for pre-K, DISD, but one poll showed us that voters don't like taxes — ASTOUNDING! — and so we won't even attempt to sell the plan to voters.

This inaction is in effect a policy decision, folks. The board has decided that DISD's pre-K program isn't worth its time. Trustees didn't even want to go through the trouble of seeing if voters could be sold on its merits.

This is terribly negligent, and trustees should have been called out on this. The idea that a poll kept trustees from asking voters to support pre-K is ridiculous. This just in: polls change, especially when you tell people the reasons they should vote for something — i.e., when you get behind something and sell it. In March, a poll showed that New Jersey voters favored Hillary Clinton over Bernie Sanders by a 44-8 margin. This week: Sanders leads Clinton in NJ 44-37. My stars! How did this happen? The polls had already spoken!

Trust me, this would have been a much easier sell to voters than the trustees suggested. The pitch: Will you support a tiny increase in school taxes to create a world-class pre-K program for DISD? Done. Pre-K is incredibly popular with parents of all backgrounds, and such a pitch would have had a great chance of succeeding. I suspect. We'll never know.
The fact is, if you prioritize these very expensive but very necessary changes, you can find a way to sell voters on them. It takes a better strategy than the district rolled out for educating voters on this bond — sorry, but you guys have been relying on private money on this one, and North Dallas is proving increasingly terrible at reaching people in the age of social media — but it can be done. DeSoto just took voters a TRE proposal last month and it passed with 84 percent of the vote. Hinojosa rightly points out that suburbs don't have the level of voter skepticism about their school systems that large urban districts do. But I think the risk is worth it. In small turnout elections, you can do that if you plan properly and understand what people will be willing to do to help kids. You just have to believe it and be smarter about how you explain it.
Get the D Brief Newsletter
Dallas' most important news stories of the week, delivered to your inbox each Sunday.