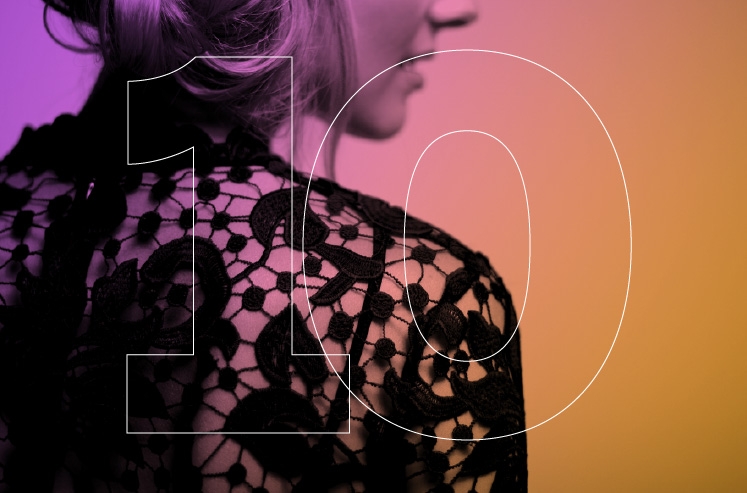 Finalists for Dallas' 10 Most Beautiful Announced
After four weeks and more than 7,000 collective votes, we present the Top 12 finalists for Dallas' 10 Most Beautiful. The 12 finalists range from an altruistic financial manager to an entrepreneurial hair stylist dedicated to serving her community. The finalists for the 2015 installment of Dallas' 10 Most Beautiful are:
Ray may be recognizable from music videos and TV commercials she's appeared in, but the actress and model is locally known as the face of Henderson Avenue haven The Gypsy Wagon. The Cedars resident spent seven successful years in Loa Angeles before making her way back to Dallas.
Jackson, known to her thousands of social media followers as "Fashion Jackson," turned her personal interest into a successful, sought-after blog. Jackson, a California native and TCU alum, works as an international sourcing manager for JCPenney.
As a volunteer with Dallas Children's Advocacy Center, Davis draws from her own childhood experiences in her work as an advocated for neglected and abused children. Davis takes her role seriously, often checking on them in their foster homes.
Outside her accomplished sales career with Pfizer, Zeplin enjoys spending time with her 17-year-old niece and 13-year-old nephew. Zeplin, a Victoria native, loves Dallas' lively neighborhoods and openhearted people.
When experienced hairstylist Alford isn't expanding her brand, she's helping young stylists build their businesses. Alford uses her talent to give back, volunteering with Human Impact to provide haircuts for the homeless.
Scott has used her platform as a Dallas Cowboys Cheerleader to support cancer research, a cause that became close to her heart after losing her mother to the disease. The 24 year old, who also teaches classes at The Bar Method, hopes to start a fund in her mother's honor to benefit pancreatic cancer research with the help of her father, sister, and brother.
Although she's an entrepreneur at heart, Squibb finds comfort and joy in spending time with her extensive blended family and many friends. Squibb, who helped co-found Digital Marketing and Print Solutions, now buys, remodels, and sells homes in her Cedar Creek neighborhood.
As a first-generation American, the sweet, striking, and hilarious Atiqzoy has grown to love all things Texas. But her family's Afghan roots are never far from her mind as she often volunteers with the refugee community.
Former Dallas Cowboys Cheerleader Durso brings a distinct energy to every project she tackles – whether on the sidelines or a movie set. The 25 year old, who will join the Dallas Mavericks as a Mavs Dancer next season, also runs her own sports-inspired clothing line, Live Love Gameday.
From civil engineer to fitness coach, Biggs finds purpose through inspiring and working with others to meet their fitness goals. A serendipitous run in the "Mrs. Texas" pageant led Biggs to consider her dream of becoming a personal trainer and fitness instructor.
Linscott has a mind and talent for finance as a financial manager, but she has a heart set on volunteering with people in her community. "My life is very corporate, so getting to do more social work was always something I wanted to do," says Linscott, who also volunteers with Dallas Court Appointed Special Advocates.
Working as a criminal defense attorney in the juvenile system, Tewolde approaches every aspect of life with focus and purpose. When Tewolde isn't discussing high-profile criminal cases (such as the Bill Cosby scandal) on television, she's speaking to young students about their Constitutional rights in a program she established called "The Conversation."
Voting for finalists will follow the same process as in the weeks before: You can vote once a day, every day, throughout the week. Next Monday, we will reveal Dallas' 10 Most Beautiful for 2015, who will appear in the December 2015 issue of D Magazine.
Vote here.