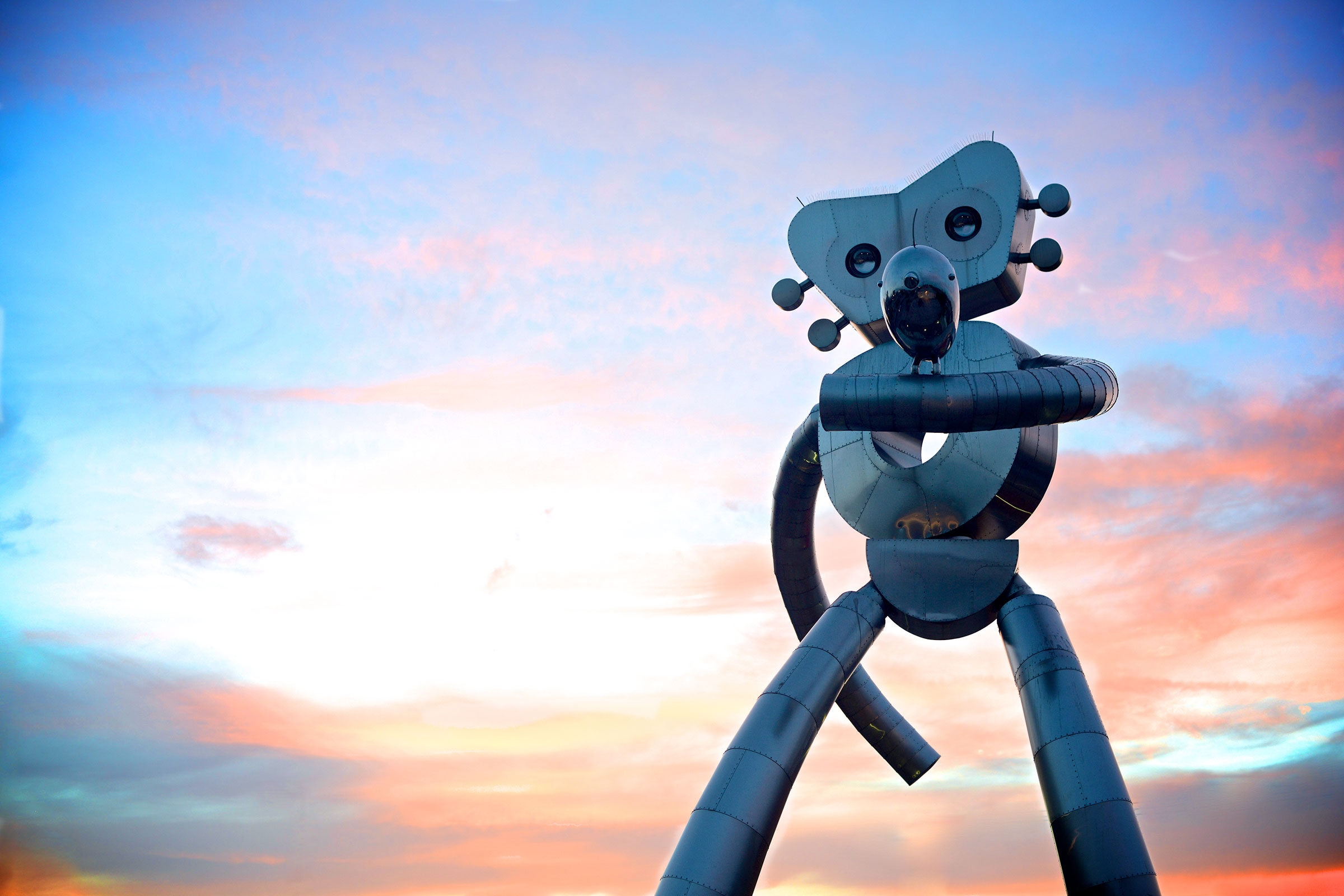 Ask John Neely Bryan: Why Is Deep Ellum Not Called Deep Elm?
Another burning question for the founder of Dallas.
Question: Lord knows that when drivers come around an -S- corner on Cedar Springs near Mahanna closer to 50mph than the posted 20… They were going faster Tuesday than I've seen residing here since 2006. Maybe I'm supposed to leap ahead of them to appease you? You, in your new dark silver Honda behind me. I'm the Captain of my wheel and set sail and go West when my nose and nerves are in agreement. If that bothers you, I can suggest you drive to the Hinges of Hades. JNB, you'd know how to help him with directions, right? I hear car honks when I see, down the street while on foot, the car in front has cars obstructing and/or pedestrians. And yet many times behind their are obnoxious car(s) on the horn. What satisfaction can this extol? — Grant S.
Firstly, allow me to compliment your breathtaking inscrutability in what I can only presume to be a prose poem. Secondly, what satisfaction can needlessly honking a car horn extol? Lordy, boy, leaning into the wheel to let forth a burst of artificial auditory exclamation is one of life's more underrated pleasures. In point of fact, I'd put my considerable influence behind any reasonably concocted effort to overhaul traffic laws so as to require such a cacophony at any four-way stop.
Question: Why is Deep Ellum called Ellum?  Isn't it elm? And what's Deep about it? — George L.
The neighborhood on the far side of the virtual Berlin Wall that is I-345 began as a freedmen's town after the War Between the States. Its location along Elm Street, just east of the railroad tracks and depot, was then considered to be a undesirable distance from downtown Dallas.
So far was it, in fact, that it came to be known as "Deep" Elm. The southern black dialect in which so many of the neighborhood's residents at the time spoke, however, caused those words to sound more like "Deep Ellum," and so that's the name that stuck.
The neighborhood has seen any number of boom-and-bust cycles through the decades, and it is in the midst of a rather admirable upswing. However, I am deeply troubled by the recent invasion therein of a restaurant dedicated to the proselytization of the insidious tenets of the Chicago school of tubular meats. Hang tight to your children, brave Dallas mothers, lest they be led astray.
Now, a better question is when will some enterprising entrepreneur downtown do the obvious thing and open a bar called "Shallow Ellum" in the central business district? Or, better yet, perhaps that's how Uptown should be rechristened?
Expert branding consultant,


John Neely Bryan is founder of the city of Dallas and an expert on all matters. For advice, to have a dispute adjudicated, or seeking wisdom on any of a myriad of topics, [email protected].