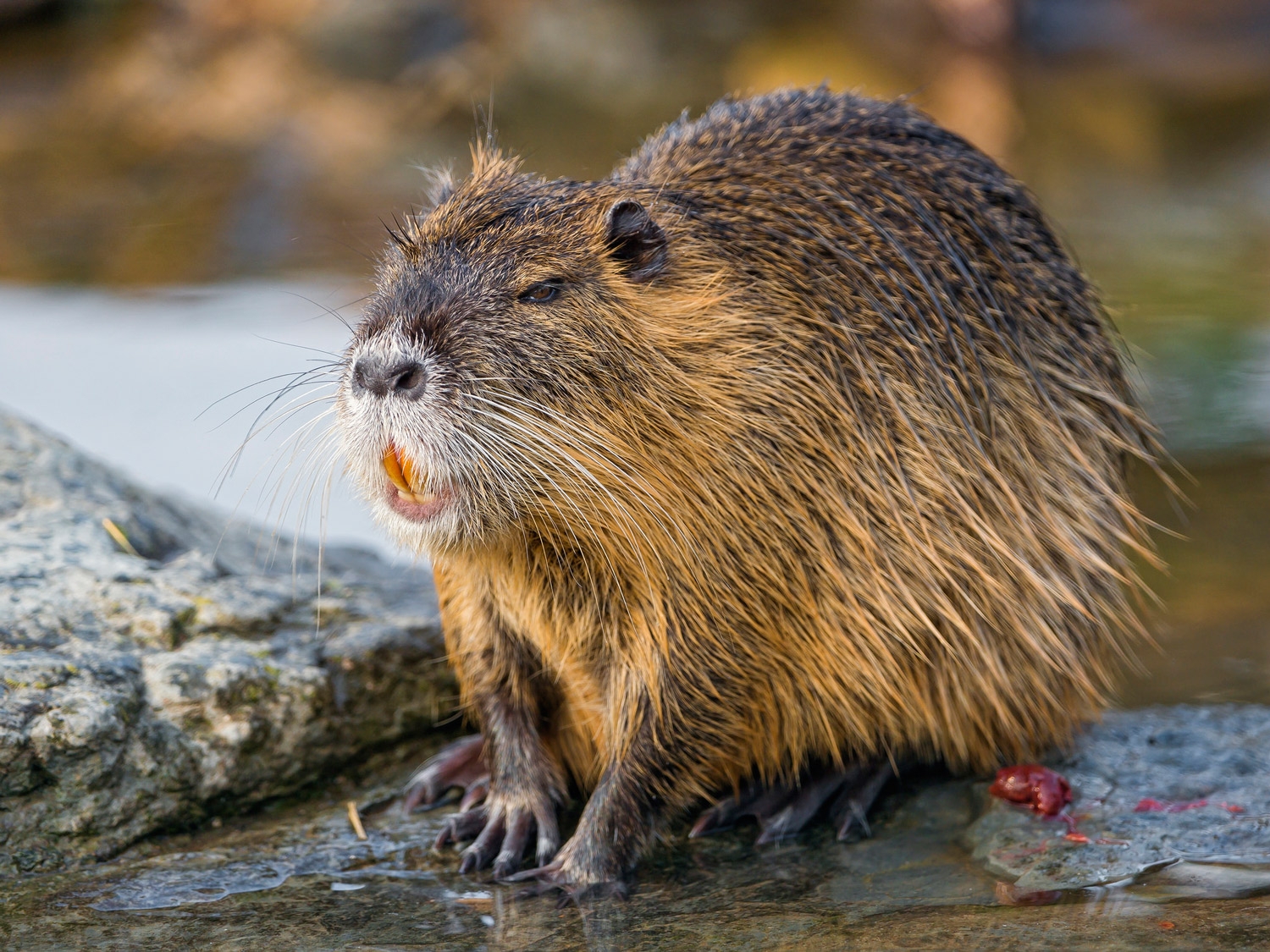 Ask John Neely Bryan: Nutria, the Furry Menace in Our Dallas Waterways
Do these South American rodents have murder in their hearts?
Question: The other night, we were standing on the Continental Bridge, taking in the glorious river, when we saw something swimming upstream. We were at first concerned it was a dog, but it was moving with such ease, and going underwater and coming back out, that we decided it must be something else. Our final guess is a nutria. What the hell is a nutria? Are there many in Dallas? Will we have more now, and if we were to jump in to try to rescue it, would it kill us? (Sure, all these questions could be answered on Google, but I'd prefer to hear Mr. Bryan's take.) — David H.
You are wise beyond your years. That much is evident from your determination to supplicate yourself before me with this query rather than mistakenly put your trust in the Google Machine. Even if with but a few keystrokes you could have discovered that the nutria — also known as "coypu" or "river rat"  — is an aquatic rodent from down old South America way.
Its name derives from Greek words for "mouse" and "beaver," meaning that it is literally a mouse-beaver, presumably second-cousin to the Mouse Rat. The creature was originally brought to these United States between 1899 and 1930 to populate fur farms, but some of its offspring managed to escape. Nutria breed prodigiously. A single pair of nutria can copulate with such furious enthusiasm that they and their successive generations result in a population of more than 16,000 in just three years.
Nutria are an invasive species whose fondness for burrowing tunnels can wreak havoc on wetlands, levees, and crops. Plus, irrefutably, they're just plain ugly to look at. Those buck teeth and that disgustingly creepy snake of a tail give me the heebie-jeebies — and I'm a ghost!
In short, they are a menace. As with their rat brethren, it's difficult to get a perfect count of their population in Dallas, but it is not inconsiderable. They're everywhere you can find water round these parts. With good reason, they've earned their place on Texas' Most Unwanted species list. We should encourage their rapid extermination and feed their carcasses to our dogs.
You could have learned all that from the impersonal cogitations of a search engineer's army of spiders. However, you knew better than to leave it at that. For you would have been misled, falsely assured that nutria are unlikely to attack a human being. But I wouldn't turn my back on one of these things:
Would you?
You say you would, you soft-hearted ignoramus? Well, then, allow me to paint a picture of the nightmarish vision that awaits Dallas if we fail to remain vigilant:
You need me on that wall,

John Neely Bryan is founder of the city of Dallas and an expert on all matters. For advice, to have a dispute adjudicated, or seeking wisdom on any of a myriad of topics, [email protected].