Canadians Make Texas Highway Spoof That's Uncomfortably Close to Reality
The Canadian comedy radio show That is That reports on a new luxury freeway in Texas.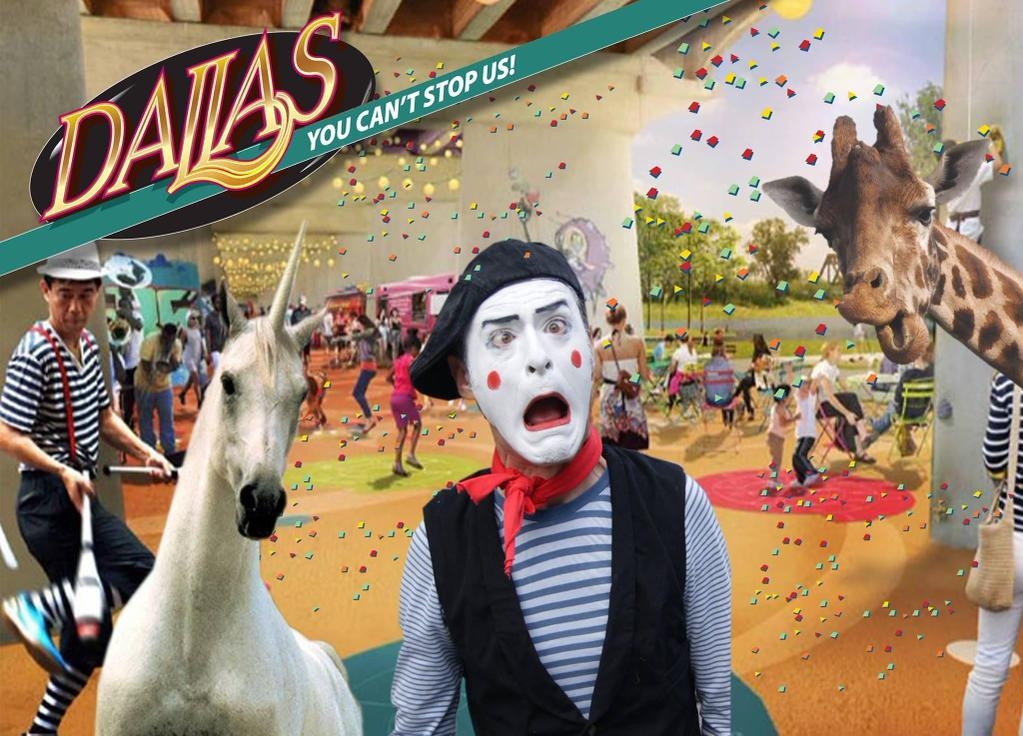 The Canadian radio show That is That is basically an audio Onion. In this week's episode, in addition to reporting on a family in Washington State that is allowing its child to self-identify as whatever species it would like, the radio jokesters report on a new luxury freeway in Texas.
The conceit of the joke: Texans love to drive and a lot of them are rich, and so a few would probably be willing shell out extra $65,000 to drive on a road from Dallas to Houston that is reserved for people who can buy their way into an elite motorist clique. "Just feels good to get out there and drive with like minded people, I guess," one interviewed character says. And another: "I take great comfort that everyone on the road has insurance."
Yeah, there are more than a few chuckles at the expense of the Texas caricature, which, I must say, the This is That folks have nailed down pretty darn well. Says one female driver about her favorite perks of the private road:
"You would think I would say steam rooms or the massage, but honestly I like the communion. I like the girls get togethers we have every Wednesday night at rest stop 27. . . The only thing I don't like is I have a habit of running into all of my ex-husbands on the road."
Of course there is something a little disconcerting in the way the spoof strikes a little too close to the reality of Texas' approach to funding infrastructure. And hearing about a toll road that includes a drive-by dolphin tank, a members-only gun range ("targets pointed away from the highway"), a fruit orchard, and a scotch bar, not to mention branded amenities like a Troy Aikman exit ("It's got all things Troy") and a Ross Perot reflection pond, sounds way too close to ideas that could have been generated by the same folks who, in real life, came up with that juggler under an overpass.
And here's one idea I wouldn't at all be surprised seeing rolled out at a Trinity Commons luncheon extolling the racial progress of the Trinity Parkway in the way it offers southern Dallasites a new pay-to-play route to the segregated north: "a large gate gleaming of gold and silver complete with a coat of arms bearing the insignia, 'One people one destination.'"
Listen here: