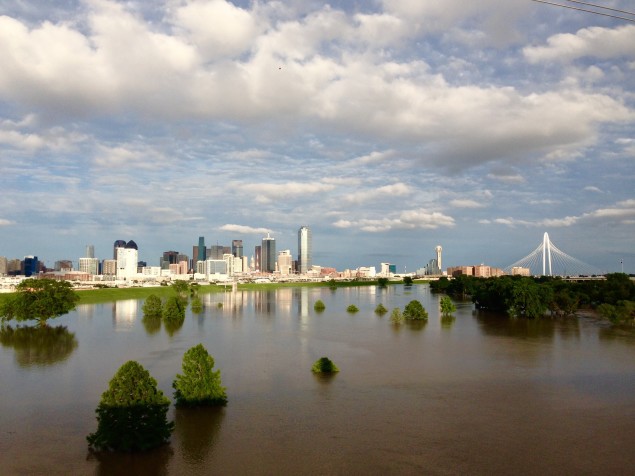 This was the view yesterday from the Sylvan Bridge at about 6:30 in the evening. Quite a sight. Times like these, you really appreciate that it's not so much a river as it is a floodplain. But standing on the bridge, it occurred to me: the pretty Trinity renderings always show blue water. I hereby move that anyone who wants to be taken seriously should show us the river and the lakes as they will really look. Blue is fantasy. Greenish brown is the color of truth.
Get the D Brief Newsletter
Dallas' most important news stories of the week, delivered to your inbox each Sunday.