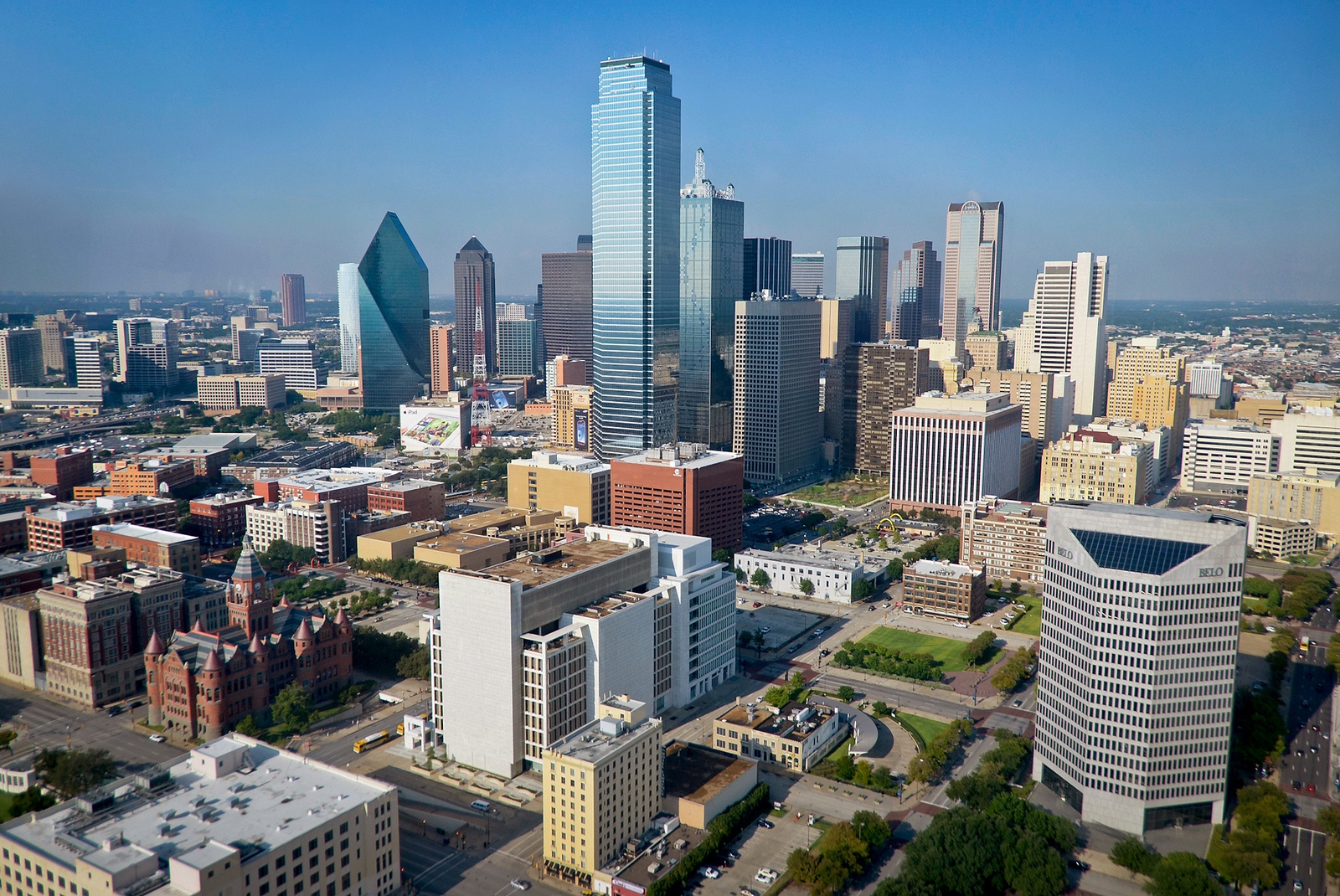 Ask John Neely Bryan: Why Can't Newcomers Just Let Dallas Be Dallas?
Question: Why do people move to Dallas because they're unhappy where they are — and then try to re-make Dallas into a city resembling the one they left? — Glenn H.
Good sir, I could not agree with your sentiment more profusely, and I am exceedingly pleased to have this opportunity to ruminate publicly upon the notion. First I must forgive your redundancy. Anyone not in Dallas is, of course, by necessity unhappy — even if it is only his subconscious that is aware. But that minor quibble aside, you demonstrate your sagacity in identifying the utter hypocrisy of people who dare to seek refuge in our shining city on the plains only to try reshaping it into some outpost of inferior civilization, most often Greater Yankee-dom.
It is a well-documented fact that Dallas reached its zenith about 1872, after I'd single-handedly brought the Houston and Texas Central Railway to town. It's really, qualitatively, been nothing but downhill from there. Not long after, I departed the physical realm, and generations of carpetbaggers, interlopers, and nefarious nabobs brought to our metaphorical shores their own misguided ideas. Only the vastly superior status to which the founding generation had lifted Dallas allowed it to retain its widespread recognition as humanity's single greatest urban achievement.
Just like you, I go apoplectic whilst hearing some newcomer tell me that our city need do anything to imitate the workings of New York, or Portland, or Vancouver, or — God help us all — San Francisco. Those places know nothing of the spirit that makes North Texas a veritable heaven on Earth. They cannot possibly fathom the individualistic spirit that's forged the steely heart of every man, woman, child, and dog (but not those feline bastards) fortunate enough to hail from this neck of the woods.
What the hell do any of them have to teach us that a few of our own hardy souls couldn't contrive in the course of a single evening's bull session over a few pitchers of beer and several prime cuts of beef? I say we string up the lot of them and pack them off with their porkpie hats and their skinny jeans and their two-wheeled deathtraps and their fancy university degrees and their disdain for oil money and big hair.
Let's leave Dallas for true Dallasites. And while we're at it, let's dare to dream even bigger, to divest our city of all dangerous foreign ideas. Here are a few abominable so-called innovations that originated elsewhere and therefore we would be better off to eschew:
Traffic Lights — The first were set up in Cleveland. Are you kidding me? That rust bucket of a city would dare tell us how to handle our business? In my day when you came to a crossroads, a fellow would simply lower his head, spur his mount to pick up speed, and plow on through. If you happened to be crossing paths with another rider or coach, then it was inevitably those of greater strength and skill who survived. I'm not sure any invention has done more to weaken the temperament of the American male.
Indoor Toilets — Honestly, I still find it distasteful that you 21st-century folks often defecate only a few feet away from where you bathe. You're too lazy to walk to the outhouse? No wonder there's an obesity epidemic.
Higher Education — What a racket this is, devised by a bunch of Eurasians centuries ago and perfected by those effete East Coasters. Back when I was making my worldly mark, a man was considered erudite if he'd gotten as far as the eighth grade. Now we encourage — nay, require — our brightest young people to go many tens of thousands of dollars into debt for learning that they, in the words of Matt Damon, "could've got for $1.50 in late charges at the public library." SMU is a waste of prime real estate.
Talking the talk and walking the walk,

John Neely Bryan is the founder of the city of Dallas and an expert on all matters. Email him for advice, to have a dispute adjudicated, or to seek his wisdom on any of a myriad of topics, at [email protected].