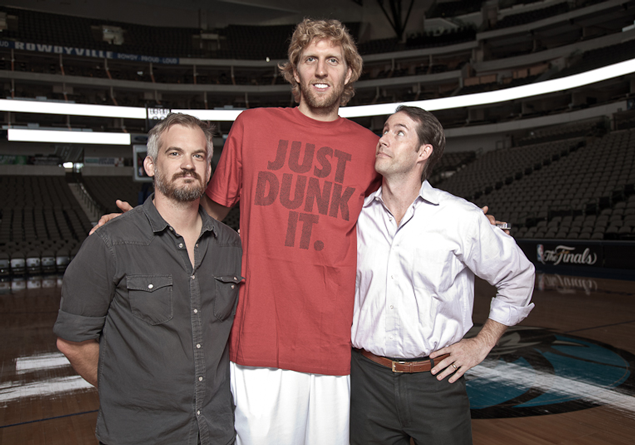 First, I'd like to congratulate Dirk on snagging his 10,000th rebound. Also, high-five on the birth of his son (and winning the argument with his wife, apparently, to pick the kid's name). On to business: The Musers this morning were talking about how there are only about two kids in the entire NCAA tourney who play with their backs to the basket. Further, they observed, no one, even at the pro level, shoots the hook anymore. As Kareem showed us, it is the most unstoppable shot ever invented. Now, I know that Dirk already has a signature shot, the wrong-way turnaround knee-kick fade-away jumper. I'm not suggesting he replace it. But I am proposing that he and Holger Geschwindner spend the next few weeks getting the hook ready. Last year, Dirk told Tim MacMahon that he's been working on the hook for a decade. It is time. It looks like the Mavs might have to play Memphis in the first round. The key to beating them: Dirk's hook.
Thank you for your time.
Get the D Brief Newsletter
Dallas' most important news stories of the week, delivered to your inbox each Sunday.