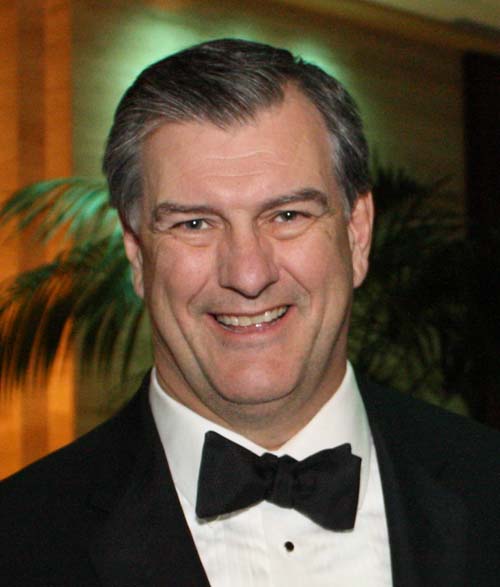 Mayoral candidate Marcos Ronquillo is claiming that Mayor Mike Rawlings violated Chapter 15A-2 of city election law (which, as you all know, pertains to the campaign contribution limit). Because of this, he wants the mayor to return almost $100,000 in donations from a list of folks that reads like the Dallas Social Directory: Ray Hunt, Robert Rowling, Erle Nye, Ruth Altshuler, Bobby Lyle, John Scovell, Rusty Rose, Marguerite Hoffman, Brint Ryan, Boone Pickens, and Barry Andrews, to name a few. (Here is a full list of the contributions in question.)
A release from the Ronquillo campaign says that Dallas elections manager Brylon Franklin "has suggested … that a loophole may exist that would allow Mayor Rawlings to accept unlimited campaign contributions since he is now an 'officeholder' and not a 'candidate.'"
This brings up two things:
1) Marcos Ronquillo might be more willing to attack the mayor than he has previously suggested, and
2) We now have to update our Mike Rawlings Venn diagram
As you may recall, way back in 2012, Rawlings got into a bit of a pickle over his endorsement of some school board candidates. It all got sorted out, but that's when we met the two other Mikes: Citizen Mike and Respondent Mike. Now we must add Candidate Mike.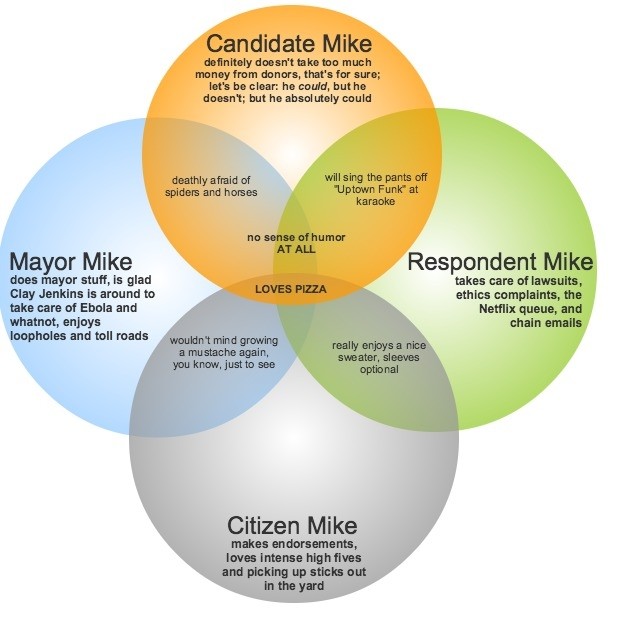 Get the D Brief Newsletter
Dallas' most important news stories of the week, delivered to your inbox each Sunday.