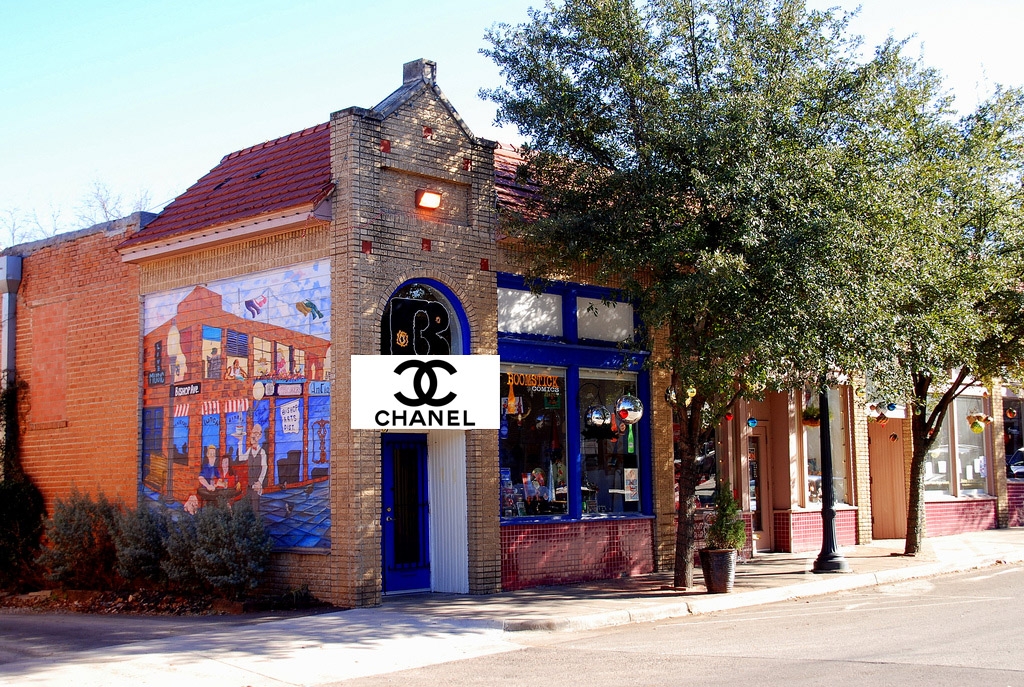 Ask John Neely Bryan: A Counterfactual History of Oak Cliff
In which we dare to ask, "what if?"
Question: When and under what mysterious circumstances were the beautiful, hilly homes and neighborhoods of North Oak Cliff laid fallow, only to be recently rediscovered as a beautiful place to live? —Mysterioso
One benefit of requiring neither food nor drink nor sleep nor — and this is a tad embarrassing to admit — oxygen to maintain my existence is that I'm left with copious hours for reading. I weren't much for books in my corporeal years, but one can watch 3 a.m. television for only so long without risking the rotting out of one's cerebral matter.
Among my favorites is Scottish historian Niall Ferguson's collection of counterfactuals, Virtual History, which contains a delightful chapter on how a different outcome in the English Civil War might've led (centuries on) to the rise, and eventual collapse, of communist totalitarianism in the West and the flourishing of liberal democracy to the east of the Iron Curtain.
In that spirit, I shall answer your question with an alternative history of Dallas' twin brother to the southwest. You know it as Oak Cliff, but it shall forever be Hord's Ridge to me. Its latter-day moniker was dreamt up by a couple of would-be real estate magnates, Thomas Marsalis and John Armstrong. They bought hundreds of acres of rolling, verdant landscape and set to work developing a community that incorporated in 1890 as the city of Oak Cliff. But they had disagreements that caused them to split. Armstrong eventually had to settle for planning a town on a relatively dull, flat expanse on top of a hill north of downtown Dallas. Let us imagine from here on out instead that the two never parted ways:
Economic conditions were rough after the Panic of 1893, and development was halted. However, the stalwart partners were already hoping for a resumption of their plans when the idea of begging the city of Dallas for annexation went before Oak Cliff voters in 1903. Working together, Marsalis and Armstrong were able to ensure that the measure was defeated by the slim margin of 201 to 183.
Thus the "Cambridge of the South," as they oddly chose to market their community, maintained its independence. Wilbur David Cook, the landscape designer who planned Beverly Hills, California, was hired to design a completion to its layout "as a refuge from an increasingly diverse city." Dallas' finest citizens were soon drawn to its fabulous avenues, which afforded them the opportunity to nestle their homes amid the most gorgeous hillocks and berms near enough to the central business district but with the river offering a measure of protection from the chaos so often present therein.
It was hardly a surprise then that when the Methodists came to town looking for a place on which to construct a shining university on a hill, it was Oak Cliff on which they settled. A second, smaller collection of homes grew up along the outskirts of the new college. Called University Park, it too maintained its independence from the booming big city to the north, though it was pleased to join its neighbor in the establishment of the Oak Cliff ISD — today the crown jewel of the Texas public education system.
Satisfied to let Dallas gobble up the unincorporated land all around, Oak Cliff concentrated on further developing its parks, creeks, and ponds as amenities for its increasingly elite residents. Property values soared, and commercial real estate operators were inspired to open Bishop Arts Village, the first self-contained shopping center in America, in 1931. All these decades later you'll find the ladies who lunch browsing the likes of Hermés, Dior, and Carolina Herrera along Davis Street.
Neighborhoods to the south — within Dallas city limits — soon began to benefit from Oak Cliff's growing wealth. Large estates sprung up throughout the area that became known as South Oak Cliff, and the region's finest private college preparatory schools were established there. When the 1960s brought desegregation and "white flight" from Dallas to the growing suburbs of southern Dallas County and (later) Ellis County, Oak Cliff prospered even more thanks to its homogenous island school district.
The people of North Dallas often derisively refer to Cliff Dwellers as living "across the Moat," and of using their money to pull the strings at Dallas City Hall. In recent years, they've been accused of sabotaging the city's "Grow North" initiatives and of championing the construction of a lucrative (to certain land-holding parties) new tolled highway project that would separate downtown from Deep Ellum under the guise of being concerned for workers' commute times to the Pleasant Grove Business Corridor.
Honestly, though, these efforts have far less to do with the desires of Oak Cliff than with the insatiable appetites of the market to build more and more middle-class houses in suburbs like Cedar Hill, DeSoto, and Duncanville. Seems like a new mall or strip shopping center opens up down that way every week.
Meanwhile a growing desire for inner-city living is bringing new investment into previously troubled, crime-ridden neighborhoods (with relatively cheap property and concomitant rents) like Lomo Alto, along Turtle Creek a couple miles north of downtown. The creative class is descending en masse. A new coffee roaster or artisanal butter creamery seems to open up yonder every week.
As it's done throughout its history, Dallas is rising again.
Class dismissed,

John Neely Bryan is the founder of the city of Dallas and an expert on all matters. Email him for advice, to have a dispute adjudicated, or to seek his wisdom on any of a myriad of topics, at [email protected].