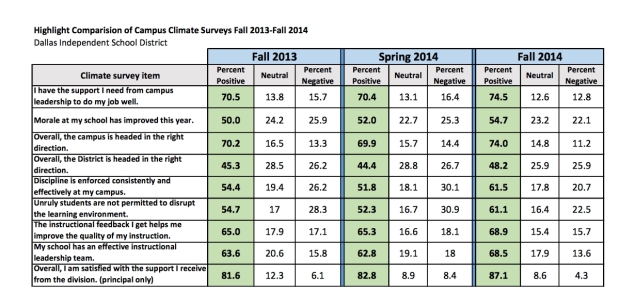 The fall 2014 DISD "campus climate" survey was just released, and as you can see from the chart above (click to embiggen), the top-line numbers reveal mostly good news for the district. A whopping 85 percent of teachers filled it out. I know this isn't what you'd expect if you subscribe to the local media narrative, but it doesn't surprise me that much. A friend was talking to two DISD assistant principals yesterday, and both said that Miles had been much better this year about communicating with and listening to campus leadership. But, you know, you can choose to ignore this and wallow in the status-quo muck if you so desire. Free country. Here are the full results, btw.
Get the D Brief Newsletter
Dallas' most important news stories of the week, delivered to your inbox each Sunday.