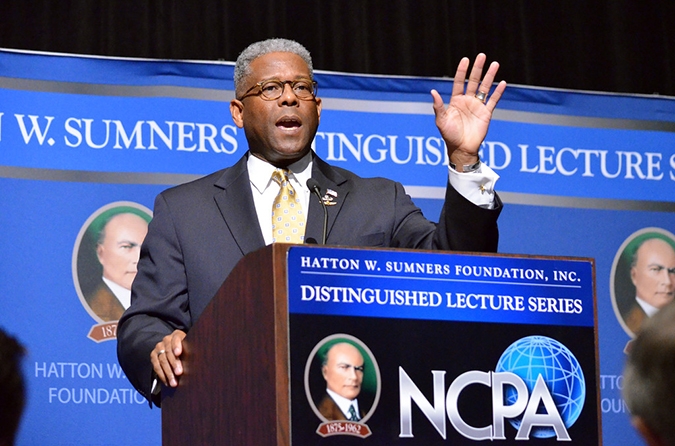 Think Tank Names Outspoken Conservative Allen West As CEO
Former Florida congressman to begin his duties in Dallas on January 2.
Less than six months after losing its founder over a sex scandal, the National Center for Policy Analysis has named Allen B. West, a conservative icon and former Florida congressman, as its CEO. The blunt-talking retired Army officer was elected to the House with the Tea Party wave of 2010, the first African-American Republican congressman from Florida since Reconstruction.
Interviewed this morning by radio talker Mark Davis, West said he was first approached by the Dallas-based free-market think tank about the top job roughly five weeks ago, while he was in Colorado for a speaking engagement. West said relocating to Dallas would be "almost like a coming back home for us," since his wife's parent's both live in San Antonio and she has three brothers who live in Dallas, Houston, and San Antonio.
At the NCPA, West went on, he hopes to "inform, inspire, and educate" the electorate—or "Joe and Jane Six-Pack"—on free-market policies affecting taxes, healthcare, regulation, energy, and national security. He'll start here January 2.
The choice of West to replace the think tank's founder—brainy, soft-spoken John C. Goodman—is interesting, as the ex-congressman has been something of a lightning rod on the GOP right. A favorite of the likes of Sarah Palin and Glenn Beck, West has been outspoken against "radical Islamic terrorists" and, in 2012, claimed that "there's about 78 to 81 members of the Democrat Party that are members of the Communist Party." Pressed to identify them, he explained, "It's called the Congressional Progressive Caucus."