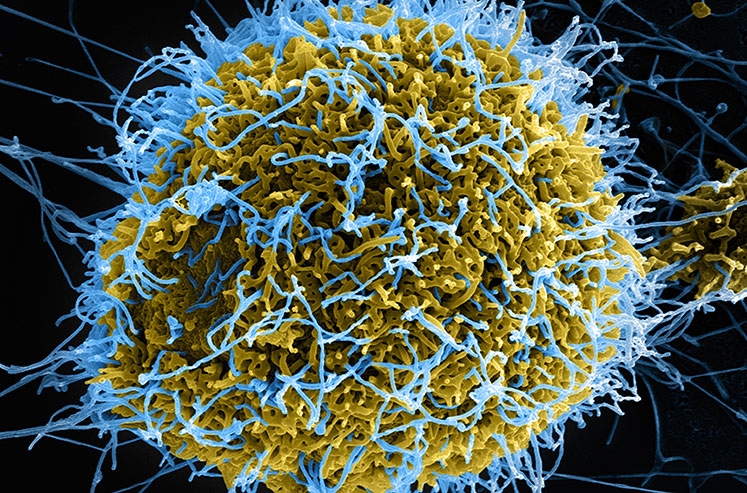 Ebola Case Confirmed in Dallas
No, we're not all going to die.
Tim mentioned in Leading Off that a patient at Presbyterian Hospital was being tested for Ebola. It's being reported just now that the case has been confirmed. This is the first confirmed case of the disease in the United States.
The Texas Department of State Health Services said the patient recently traveled to West Africa and developed symptoms days after returning to Texas. The adult was admitted into isolation Sunday at Presbyterian. Health officials notified the public Monday night and the results of the test, which was conducted in Austin, confirmed Ebola Tuesday afternoon.
Hang tight, everybody. We're not all going to die. This is how people get infected by Ebola:
When an infection does occur in humans, the virus can be spread in several ways to others. Ebola is spread through direct contact (through broken skin or mucous membranes) with

blood or body fluids (including but not limited to urine, saliva, feces, vomit, and semen) of a person who is sick with Ebola
objects (like needles and syringes) that have been contaminated with the virus
infected animals

Ebola is not spread through the air or by water, or in general, food. However, in Africa, Ebola may be spread as a result of handling bushmeat (wild animals hunted for food) and contact with infected bats.