Local Magazine Person Talks About D Magazine on KERA
Bucket hats are sexy.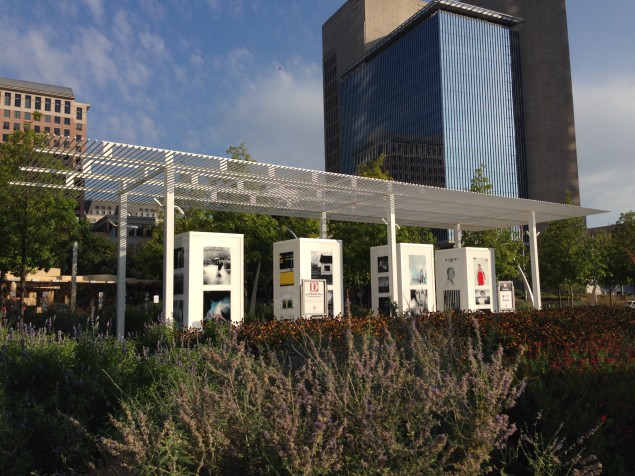 The folks at KERA 90.1 were kind enough to show some interest in our 40th anniversary project. On Monday, Rick Holter, the station's vice president of news, interviewed me in Klyde Warren Park, where we've installed an exhibit of staff photographer Elizabeth Lavin's wonderful portraits. Here's the "Friday Conversation" between me and Rick that aired this morning. In the short slideshow that accompanies the audio, you'll see that I dressed for radio — and to prevent skin cancer. Anyway, the exhibit (shown above) is up for another few weeks. It's on the east end of the park, in an area called The Commons. If you're in the park, check it out.