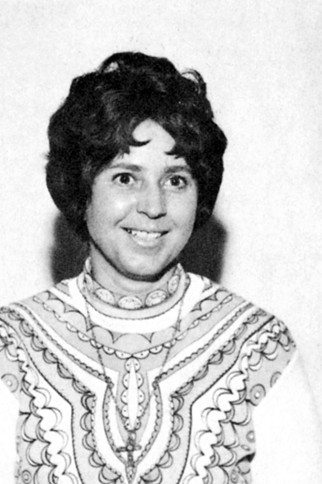 As with the Von Erich family saga, this week's entry in our 40 Greatest Stories series is a piece that happens to have been written before the saga at its center was anywhere near complete.
In 1982, George Rodrigue — now managing editor of the Dallas Morning News — told of Terri Hoffman, a self-styled spiritual adviser whose followers had a habit of dying shortly after willing their possessions to her. But the mysterious deaths among those involved with Hoffman's Conscious Development movement were just getting started.
Subsequent to Rodrigue's article, several others suffered similar fates, including Robin Otstott (shot herself in 1987,  shortly after drafting a will naming Hoffman beneficiary), Don Hoffman (Terri's husband, who died of a drug overdose in 1988), Jill Bounds (a Lakewood psychologist found beaten to death in her home, D featured a story about her in March 1990), and David and Glenda Goodman (an SMU professor and his wife, found shot in what was ruled a double suicide in 1989). Texas Monthly published its own May 1990 cover story about the Goodmans and Hoffman. There was also the matter of Charles Southern, a Chicago man who mysteriously disappeared in 1987. A 1995 episode of Unsolved Mysteries featured his case.
Hoffman did end up going to prison, but it was on charges unrelated to any of these suspicious deaths. In 1994, she was sentenced to 16 months for bankruptcy fraud, having apparently hidden money from the court. She was released in May 1995.
She now goes by the name Terri Lilya Keanely. On her website, you'll learn that she's married to a man named Roger Keanely. They live in North Dallas. She touts her many years as a seminar leader and counselor. She's also a clothes/floral/jewelry designer and expert cloud photographer. Amazon offers her 2006 financial advice book, The Colors of Money: Finding Your MoneyForce, for $13.85 (only two left in stock!)
Get the D Brief Newsletter
Dallas' most important news stories of the week, delivered to your inbox each Sunday.