Brett Shipp Still Looks Good in His Oakleys
The future's so bright, etc., etc.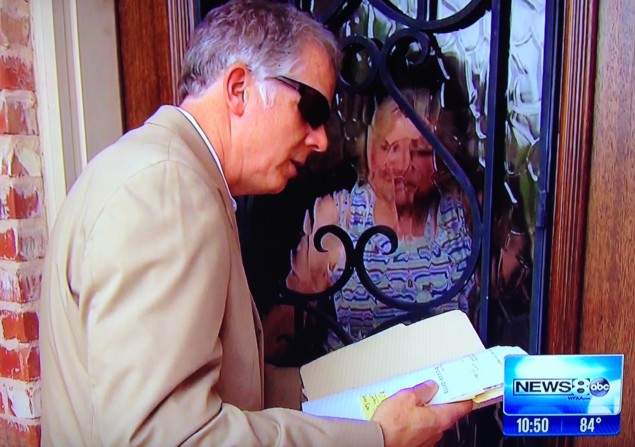 We first took note of Brett Shipp's penchant for reporting from behind his sunglasses in 2011, when we saw the delightful video of John Wiley Price shoving the Channel 8 newsman. We've brought up his eyewear a few times since. Last night he was at it again, this time wearing his Oakleys while knocking on someone's door who didn't want to talk to him. I am posting this screen grab because the Oakleys situation is important, and you need to be aware of it.