Where I Am Currently Considering Having Cocktails on Friday
Let's drink some drinks and make some bad decisions.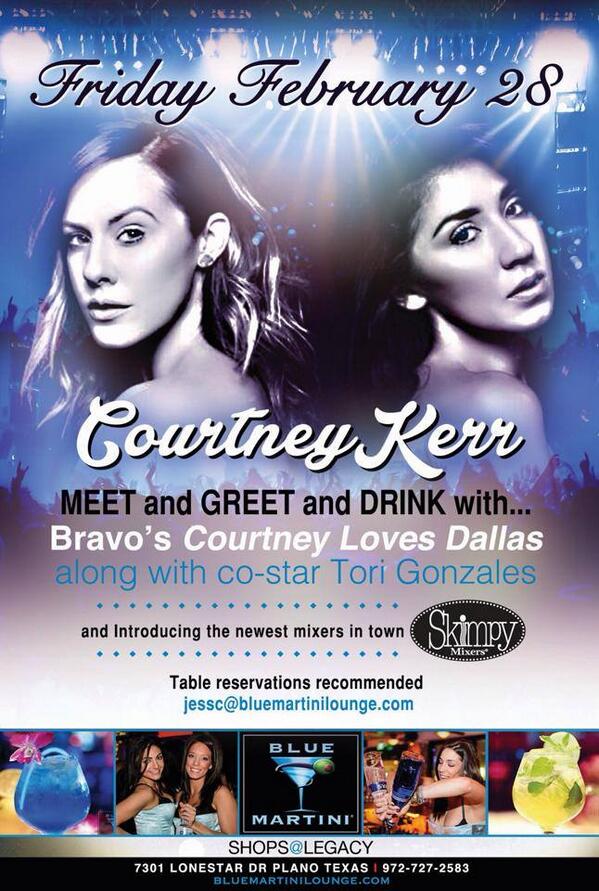 My wife is out of town. She left me in charge of our kids for five days. I think I speak for fathers everywhere when I say that as soon as my lovely bride returns to town, I am going cash in my accumulated brownie points and go on an epic, NSFW rumshpringa the likes of which North Texas has not seen since the days when the Cowboys were running the White House. You heard me. So I'm casting about for something to do on Friday. And, lo, comes the included digital flier inviting me to eat and greet and drink with Courtney Kerr and Tori Gonzalez at a joint in Plano called Blue Martini, where patrons are encouraged to "dress to impress and show off your ego!" This is so me. Who's in?