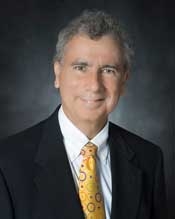 An update on how the A.C. vote went down: There is still a lot of discrepency between the players involved as to just how possible it was that anyone besides Gonzalez was going to be voted city manager. I said Tuesday that the anti-A.C. side felt it was one vote away from securing enough votes for Oakland administrator Deanna Santana.
But others who were involved in trying to swing votes say that number is only partially true. They say some of the anti-A.C. members were hearing what they wanted to hear. Specifically: they say some anti-A.C. members ignored that even when there were seven people willing to not vote for Gonzalez, it was very unclear that those seven would agree to back Santana or the other candidate, David Cooke.
"They were one vote from having enough people not voting for A.C.," says a source, "but I don't think there was any way they were going to agree where that vote should go. Too many people still disagreed on who else could do the job."
Some council members still disagree, saying that the mayor could have convinced them once had he worked harder to broker a deal. But the mayor's defenders say that many council members simply felt Gonzalez had the strongest interview of the three, and that performance carried a lot of weight with possible swing votes.
Get the D Brief Newsletter
Dallas' most important news stories of the week, delivered to your inbox each Sunday.