When news of Tony Dorsett's chronic traumatic encephalopathy symptoms hit, responses were varied. To me, it was another horrifying example of the dangers of football and a nod to my parents who never let my brother play. But I didn't grow up in a place where football was life. And I didn't immediately understand the gravity of Tony Dorsett being the latest player affected.
Zac Crain did.
As Crain, a D Magazine senior editor, watched the footage of Dorsett getting hit, his helmet shifting, his head slamming back, play over and over again on television, a deep feeling of sadness set in. This was Tony Dorsett, beloved Cowboy and childhood hero. Crain was distraught. So he coped in his own way: he tracked down an address, drove to Frisco, and encountered a gated community. Roadblock. So he sent a letter, worked connections, and found one with a phone number. Success. Kind of. Crain would call that number dozens of times over the next couple of weeks. They'd set up a time. An ice storm would hit. They'd set up another time. Dorsett would cancel. But Crain was persistent. And that's the only reason Dorsett says he finally let it happen.
Down to the wire, Crain traveled to Dorsett's Frisco home to interview the football great. They talked at length about life these days—the good (family), the bad (memory loss), the ugly (fits of rage). What emerged is "Tony Dorsett is Losing His Mind." It's a heart-wrenching portrait of a man coming to terms with the damage that years of concussions have left on his brain. And a man, who despite it all and with the benefit of hindsight, would do it all again in an instant. Football, to Dorsett, is life.
Harville Hendrix and Helen LaKelly Hunt, a big name relationship psychotherapist with 19 Oprah appearances and his wife, a daughter of H.L. Hunt, are devoting their lives to a much different cause—ending divorce. Everywhere. But they're starting with Dallas, and they'd like to raise our joy index. What? Exactly. To get an understanding, we volunteered Michael J. Mooney and his wonderful fiancé, Tara. In "The Millionaire Couple Who Will End Divorce," Mooney takes part in one of their workshops and, despite his most impressive efforts (and eye rolls), learns about himself and his relationship in the process.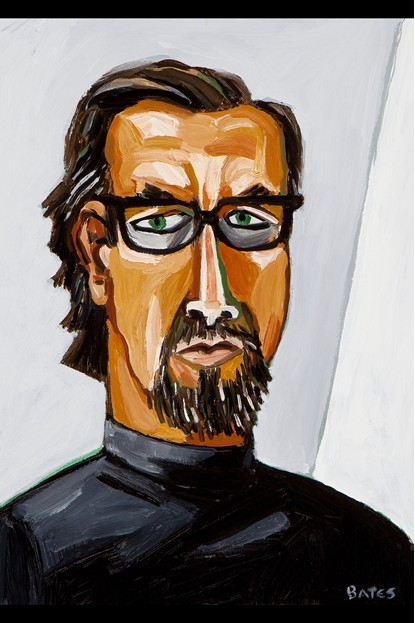 And that brings us to David Bates in "The Most Successful Dallas Artist Ever." That should pique your interest right there. Enjoy.