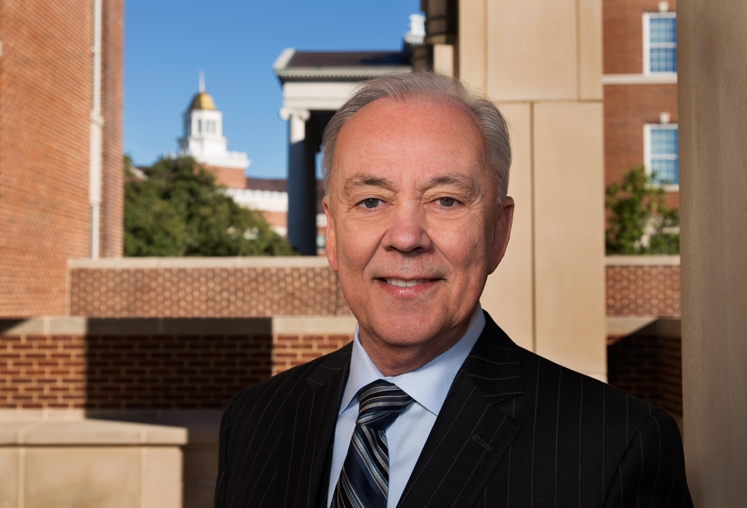 Thanks to population growth, the shale/fracking boom, and strong real estate fundamentals, Dallas-Fort Worth and Texas continue to be islands of prosperity in the midst of a U.S. economy that's lackluster—or worse. That was the message today at the sixth annual SMU Cox Economic Outlook Panel, presided over on the Southern Methodist University campus by Al Niemi Jr., dean of the university's Cox School of Business.
"This is the worst economy of our lifetime in terms of a slow recovery," Niemi said bluntly of the big picture in the United States, kicking off forecasts for 2014 by seven Cox School experts. Recovery from the Great Recession, he said, is the slowest of any rebound from a downturn since the 1950s. The current one has been marked by weak consumer spending, a fragile housing market, and an unemployment rate that's likely to stay above 7 percent next year, Niemi said.
The only reason U.S. unemployment has been ticking down at all, he added, is because people keep dropping out of the work force. That's pushed the labor-force participation rate down to 62.8 percent, its lowest point ever, he said. If the participation rate had held constant, Niemi said, the jobless rate would be 11.8 percent.
For 2014, the dean predicted modest improvement in real GDP, with growth hitting 2.4 percent, up from 1.7 percent this year.
But, "Once we get out of this bubble we're living in, it is really depressing," Niemi said, contrasting DFW and Texas with the rest of the country. "We are in the catbird seat. … We are living in a world that no one else is privileged to live in."
One big reason for the state's prosperity is the "shale revolution," said Bruce Bullock, director of the Maguire Energy Institute at SMU Cox. With the use of cutting-edge technologies like hydraulic fracturing and horizontal drilling in shale formations such as the Eagle Ford and the Permian Basin, Texas is producing as much oil today as it did during the mid-1980s boom, Bullock said.
The resulting abundance of cheaper energy has contributed to a reduction in U.S. manufacturing costs, he added, making the U.S. much more competitive with other countries including China.
The U.S. stock market also has been a positive, rising by 27 percent this year, bolstering pension and retirement funds and widening corporate profits, said Don Shelly, a professor in the Cox School finance department. In fact, he said, while corporations typically enjoy profit margins of 6.1 percent, that figure has climbed now to 9 percent—"very high."
Although he would stop short of calling the current market rise "a bubble," Shelly did say, "We're at 'frothy' levels by historical standards."
One of Shelly's colleagues in the Cox finance department, Harvey Rosenblum, said that monetary policy—i.e., low interest rates—has depressed business confidence and hampered spending by consumers. Many people fear their incomes are going to be permanently lower in the future, Rosenblum said.
A brighter outlook, at least for DFW, came near the end of the panel's discussion. That's when Chuck Dannis, an adjunct lecturer in the SMU Cox finance department, surveyed the North Texas real estate market. Dannis said that in terms of new construction in commercial real estate among major metros, DFW ranked No. 2 in the country in the industrial sector, No. 2 in retail, No. 3 in apartment building, and No. 5 in offices.
The area also ranked No. 1 in the country in both the retail and the office sectors in terms of absorption, or consumption of space, Dannis said. With a median home price of $170,000 here, he added, the North Texas housing market is on track to sell $28 billion worth of existing homes in 2013.
Bottom-line message of the day: In America next year, DFW and Texas are the places to be.
Get the D CEO Newsletter
Stay up to speed on DFW's fast-moving business community with weekly news reports, interviews, and insights.