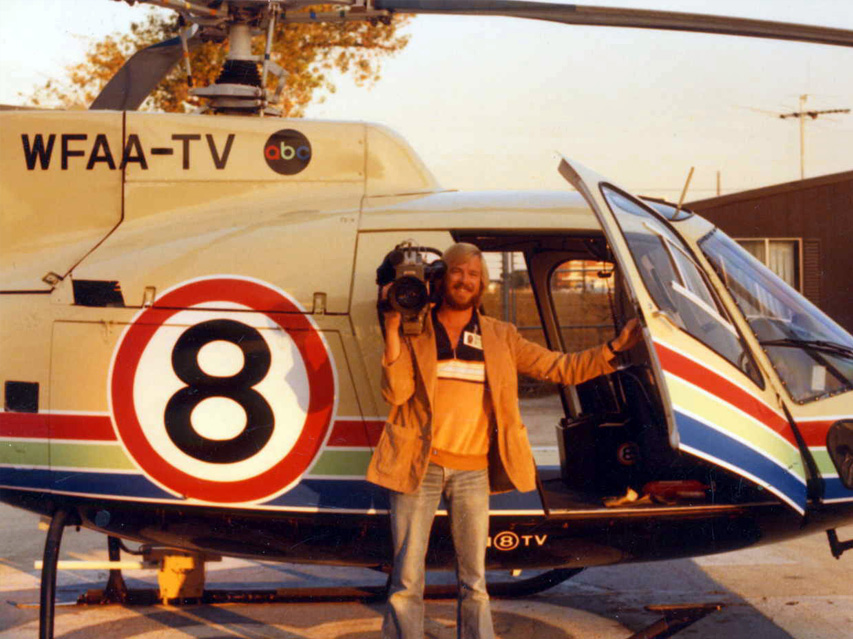 A couple days ago, WFAA Channel 8 sent out a press release about reporter Byron Harris winning an Alfred I. du-Pont-Columbia University Silver Baton (see full release below). It's a big deal, like a Pulitzer for broadcasters. Putting aside some problems with the reporting for which Harris won the award and also ignoring my own beef with the guy, his boss fires up my new favorite pet peeve. Mike Devlin is the president and general manager of Channel 8. Here's what he said in the release: "We are truly honored and humbled by this recognition."
Honored I'll grant him. Yes, yes. But when you receive a big award, you are not humbled. If the award folks went back and talked to some of the dentists I've heard from, the ones who tell me about all the stuff that Harris got wrong, and if they decided to take back the award, then you'd be humbled. Let's try to keep that straight.
Here's the release:
For Immediate Release…December 27, 2013…Dallas, Texas…A stinging investigation by WFAA senior reporter Byron Harris revealed fraud and other illegal practices within the Medicaid dental system in Texas. For his series of News 8 Investigates reports, "Dentacaid: Medicaid Dental Abuse in Texas," Harris has been named winner of a 2014 Alfred I. du-Pont-Columbia University Silver Baton. It is the sixth time the Dallas reporter has been honored with a Silver or Gold Baton for his journalism at WFAA.

During his two years of reporting on the Texas Medicaid system, Harris uncovered millions of taxpayer dollars going to dentists who were billing the U.S. government for questionable orthodontics. Many of the procedures were often unnecessary and, in some instances, actually harmed children. News 8 Investigates reporting featured a variety of hidden camera video and interviews with whistleblowers. The WFAA reports also uncovered shocking techniques using money and food to entice minors as potential patients, all designed to ultimately drive extensive and expensive dental work without parents' consent.

After dozens of stories detailing overbilling and abuse inside Texas' Medicaid pediatric dental program, new laws based on Harris' reporting are now on the books. The Texas Medicaid commissioner and the state's dental director resigned in the wake of the WFAA reports. Financial forecasters have suggested the monetary impact of the new legislation, prompted by the News 8 Investigates stories, to be approximately $60 million in taxpayer savings over a five-year period.

For his work on this series of reports, Harris, along with WFAA colleagues Jason Trahan, producer; Billy Bryant, photographer and editor; Carolyn Mungo, executive news director; and Mike Devlin, president and general manager, have been honored with a Silver Baton.

"We are truly honored and humbled by this recognition," said WFAA president and general manager, Mike Devlin. "Investigative reporting is a distinctive component of what we offer WFAA viewers, particularly in a day when many stations have abandoned practicing this kind of journalism altogether. We remain committed to it, and are grateful for this special award."

Established in 1942 and administered since 1968 by Columbia University, the duPont awards honor excellence in broadcast and digital journalism. The duPonts are considered the broadcast equivalent of the print journalism's famed Pulitzer Prize.
Get the D Brief Newsletter
Dallas' most important news stories of the week, delivered to your inbox each Sunday.