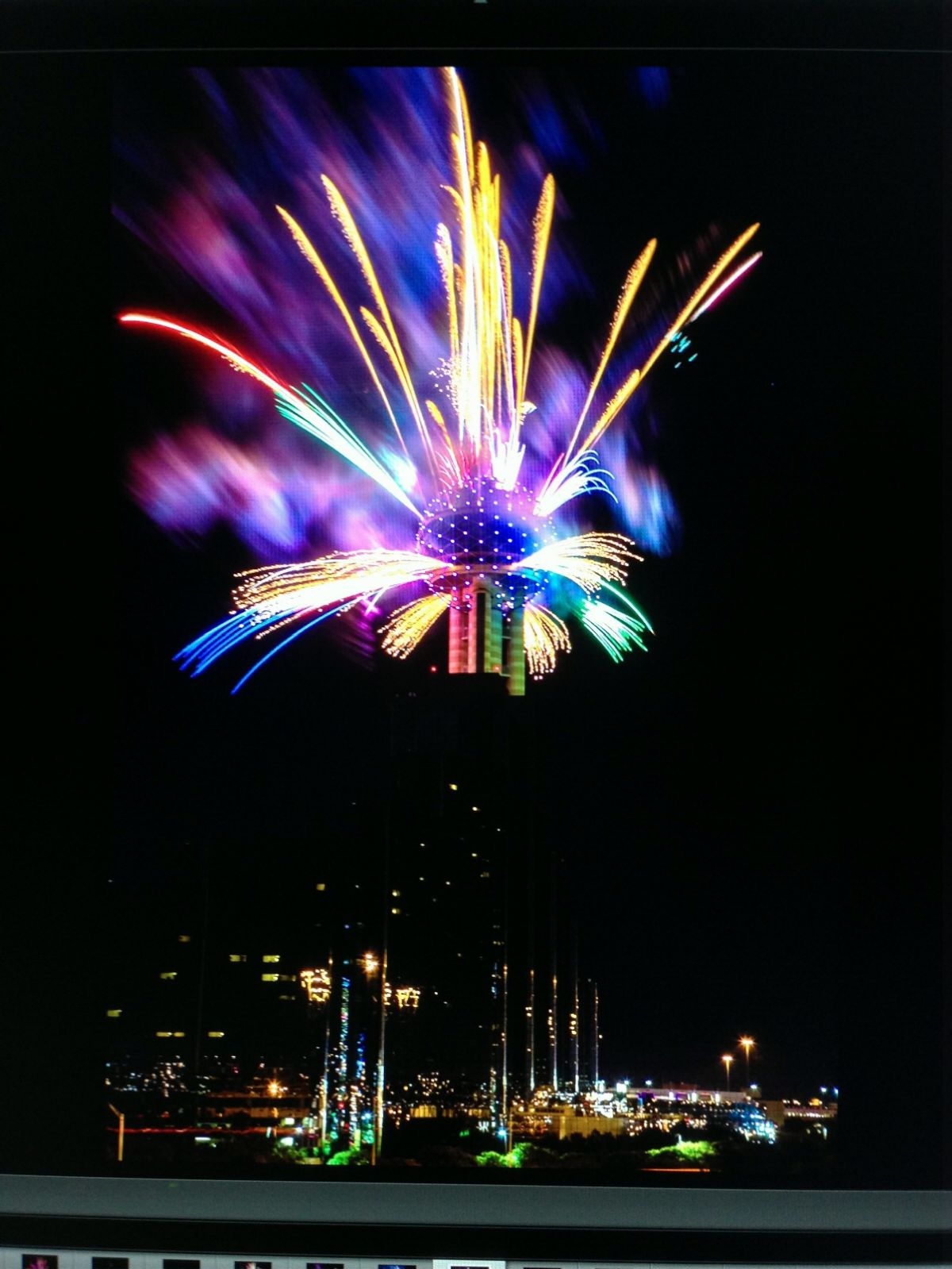 Oil magnate Ray Hunt appears modest and soft-spoken. But when he invites people to do things, people seem to listen. Take the little invitation-only bash he threw Friday night to mark the new GeO-Deck (okay, Zac calls it something else) at Reunion Tower in Dallas. More than 300 Hunt employees and friends gathered nearby—they were actually in and around a big party tent set up on Hyatt property, near the tower's parking lot B—to munch and drink while awaiting a 9 p.m. fireworks show emitting from the top of the tower. This was a chatty, A-list crowd; at one table, Gary Cogill was providing mini-movie reviews for Linda and Bill Custard and Sheila and Jody Grant. But the guests oohed and ahhed like schoolkids once the pyrotechnics started, timed to a music track including Hank Thompson's "Deep in the Heart of Texas" and "God Bless the U.S.A." by Lee Greenwood. Jim Oberwetter even waved around a glow stick.
Others besides the guests listened to Ray Hunt, too. The skyline lights of downtown Dallas actually went dark from around 8:45 p.m. to 9:30 p.m. for the fireworks, thanks to coordination and help from the city of Dallas and Oncor. Robert Rowling's Omni Dallas Hotel also got in on the dark act, dousing its colorful lights around 8:45 before turning them back on near 9:10 with a giant display that screamed, "Welcome Reunion Tower GeO-Deck." In perhaps the most impressive display of "coordination," however, Union Pacific railway decided to hold trains back from running on the nearby tracks during the fireworks show. Hunt's people arranged for that with DART, Trinity Railways Express, UP and Amtrak. Asked for an "instant analysis" of the fireworks after the last one flamed out, Hunt commented: "It was a great night for the city of Dallas. It's not about a building or a tower … It's celebrating the city." As always, he was talking softly.
Get the D CEO Newsletter
Stay up to speed on DFW's fast-moving business community with weekly news reports, interviews, and insights.