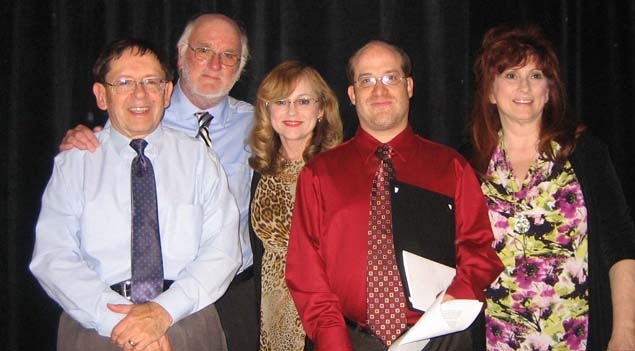 Debra Conway calls herself a happy housemaker, with lots of children and grandchildren. But she's also a proficient organizer—and a dogged critic of the status quo. So, since 1995, Conway has run JFK Lancer Productions & Publications, a "historical research company specializing in the administration and assassination of President John F. Kennedy." For nearly 20 years, Southlake-based JFK Lancer (Lancer was the late president's Secret Service code name) has also put on a Dallas historical research conference focusing on the assassination.
This year's gathering, on the 50th anniversary of JFK's murder, is scheduled for Nov. 21-24 at The Adolphus hotel. The organizers are expecting 350 to 400 people to attend, and it doesn't appear to be a conclave of whack-jobs, either. Attendees will include academics, medical doctors, and JFK-assassination eyewitnesses, and Jefferson Morley—a veteran Washington journalist who's written for Slate, the New Republic and the Washington Post—will be the keynote speaker. "We're not, 'the UFOs did it.' We are a very conservative group," Conway says. The November event at the Adolphus will be "a way for people to better understand the documentation of the case, and where we are today compared to investigations in the 1960s."
Conway says she's "never felt comfortable with the way we were sold on" JFK's killing, especially after living through the Watergate and Iran/Contra scandals. "People still care and want to study the assassination," she says. "Why should we stop studying it? Do archeologists quit after finding one vase, and then go home?"
Perhaps surprisingly, Conway's no fan of the aggressive conspiracy theorists who hawk JFK autopsy photos in Dealey Plaza. But she's also no fan of the city of Dallas's plans for a tightly regulated, Nov. 22 memorial there marked by limited ticket sales and police background checks. The conference too is planning its own remembrance ceremony on the plaza—sometime that day, anyway.
With Dallas expected to be in the global media spotlight on Nov. 22, Conway fears residents won't like what results. "The city has every right to put on a program, but I never dreamed they'd do it this way," she says. "I'm afraid the message is not going to be, 'Dallas is trying to do something beautiful.' It's going to be, 'Dallas has lost its mind, trying to keep people out of Dealey Plaza.' "
Get the D Brief Newsletter
Dallas' most important news stories of the week, delivered to your inbox each Sunday.