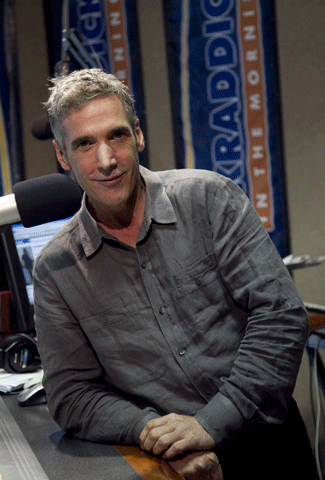 Like everyone who listened to Kidd Kraddick, I'm shocked by his death. Age and circumstance play a part in that. Dying at the age of 53 while playing golf? It's just — man. Hard to fathom. But more than that, it was his profession. We're all thinking, But I was just listening to him last week. He can't be dead. (In an odd coincidence, last week Kidd did a bit called "Deathbed Confessions.") I was only an occasional listener. There are thousands and thousands of people for whom Kidd was an integral part of their lives.
Two quick stories about him. The magazine helped raise some money for his Kidd's Kids charity in 2007. To thank us, he and the entire morning show brought lunch to our office. No one worked harder than that guy. He deserved every bit of the huge success he achieved.
After reading about the magazine's efforts to help raise money for Kidd's Kids, an anonymous donor matched the amount, on the condition that we all go play a round of golf. Kidd had a swing that you'd call less than classically beautiful. Nonetheless, he shot a 77 at Dallas National. Very impressive. He chain-smoked the entire afternoon. When we took this photograph, though, he made sure that he wasn't snapped with a cigarette in his hand, and he asked that I not mention his smoking when I posted an item about our round of golf. "Too many kids listen to the show," he said. "I don't want to set a bad example."
D Magazine published a profile of Kidd in 2001 titled "Captain Carpool." Next week, and later, when school starts up again, countless people are going to climb into their cars, stare at that thing with two knobs on the dashboard, and not know what to do with it.
Get the D Brief Newsletter
Dallas' most important news stories of the week, delivered to your inbox each Sunday.