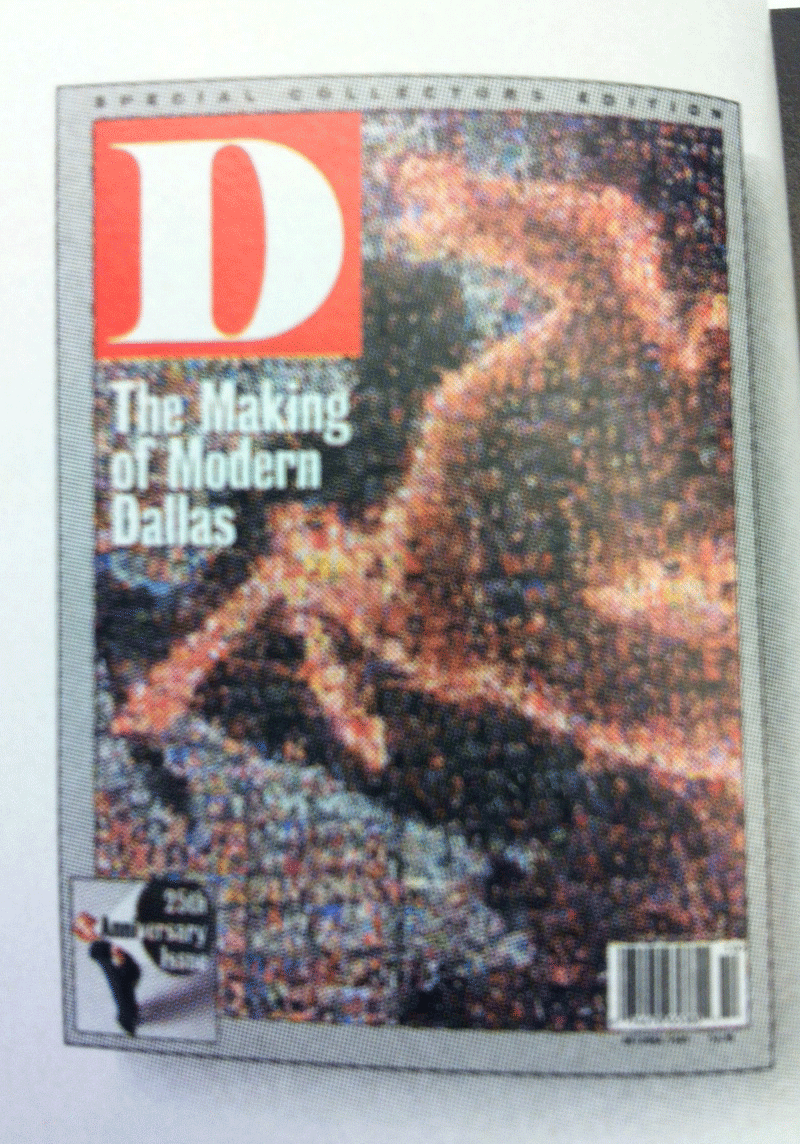 Looking through our archives room, we realize we're missing a few issues. One of those missing is the September 1999 book, which was our 25th anniversary issue. Hoping this would be easily fixed, I looked on eBay. All I found was a guy selling his May, November, and December 1999 issues for $13.99 apiece. He does not have September. I do not have $13.99.
So I'm hoping you can help. Do you have a September 1999 D Magazine? Zac found a tiny photo of it in the December 1999 issue, so I've put that here for your reference. (Yes, it's small.) If you've seen it, will you please contact me?
Get the D Brief Newsletter
Dallas' most important news stories of the week, delivered to your inbox each Sunday.