Yesterday a number of us got to tour the new $62 million, 8-acre Rory Meyers Children's Adventure Garden at the Arboretum. It will open September 21. We're on deadline, so I don't have time to gush too much about this place, but you need to know this: HUGE. With all due respect to the Perot, this thing is about to become to the coolest family attraction in Dallas (in fact, I think it will ameliorate the crowding problem at the Perot). A few details from the press kit:
[T]he Children's Garden has 17 galleries or "learning rooms," each with a specific theme, to teach and demonstrate science concepts.

More than 150 interactive exhibits, many using technology (computers, flatscreens, etc.).

The Plants Are Alive area has giant-size plants, some 16-foot tall, making visible the smallest plant parts. Habitats is a 500-linear-foot trail that winds through a woodland ecosystem. There, children learn about the interconnections among people, plants and animals. An adventure bridge, a 30-foot tree snag and a canopy walk above the habitat trail add excitement and challenge.

The Exploration Center is a 9,100-square-foot building that employs innovative exhibits and interactive technology to engage children in all aspects of life and earth science exploration. Features include a plant lab for experiments, smart tables CSI mysteries to solve, a soil lab and the signature feature, the OmniGlobe.
Here's what the Arboretum needs to know (and what I told its president, Mary Brinegar): their worst-case scenario is their best-case scenario. By that I mean: here come the crowds. The Arboretum plans to use timed tickets, like the Perot does, but the new garden will accommodate only 1,500 at a time. What's the optimal time block? Initially they thought two hours would be long enough. After running some test kids through the joint, now they're thinking three. If the weather's nice, I think five might not be long enough. There's not another attraction like this in the world, so they can't just research best practices; it's an educated guess.
Then there's parking. The new garden comes with an additional 90 parking spots. And the Aboretum has negotiated with Lincoln Properties to continue to run a shuttle service from Lincoln's lot at the corner of Garland and Gaston. But that agreement ends in May. The Arboretum — and the city — need to find a permanent solution and find it quickly. Dirt needs to start flying now on the planned parking garage on the east side of Garland, across from the Arboretum.
Before the wildly successful Chihuly exhibit, the Arboretum had about 26,000 members. Now it has about 35,000. As a result of a bunch of glass. I made a gentleman's wager with Brinegar: 18 months after the children's garden opens, membership will have doubled. The folks at Klyde Warren Park have been pleasantly surprised by how many visitors they are attracting from the suburbs. I think the same thing will happen at the Arboretum. This garden — really, it's a science lab — will attract new members from greater distances. Brinegar and her team have created something wonderful. I hope they are up for the enormous challenge that their creation now presents.
Okay, enough of that. You want pictures. First I'll get a little freaky on you, then I'll give you some normal shots.
There stands at the center of the garden a 30-foot-tall treehouse of sorts. They call it a "tree snag and a canopy walk." Whatever. Along its railing are mounted binoculars and monoculars aimed out over White Rock Lake. For the most part, trees obscure the far bank of the lake, but there are some gaps through which a few houses can be espied. Thus: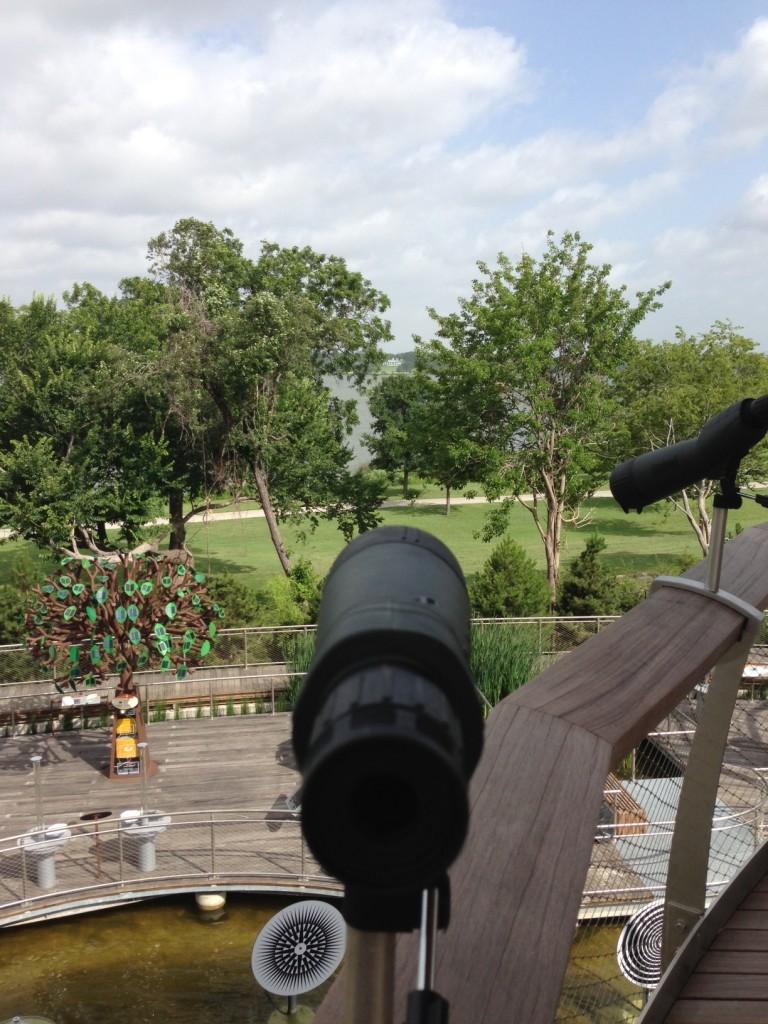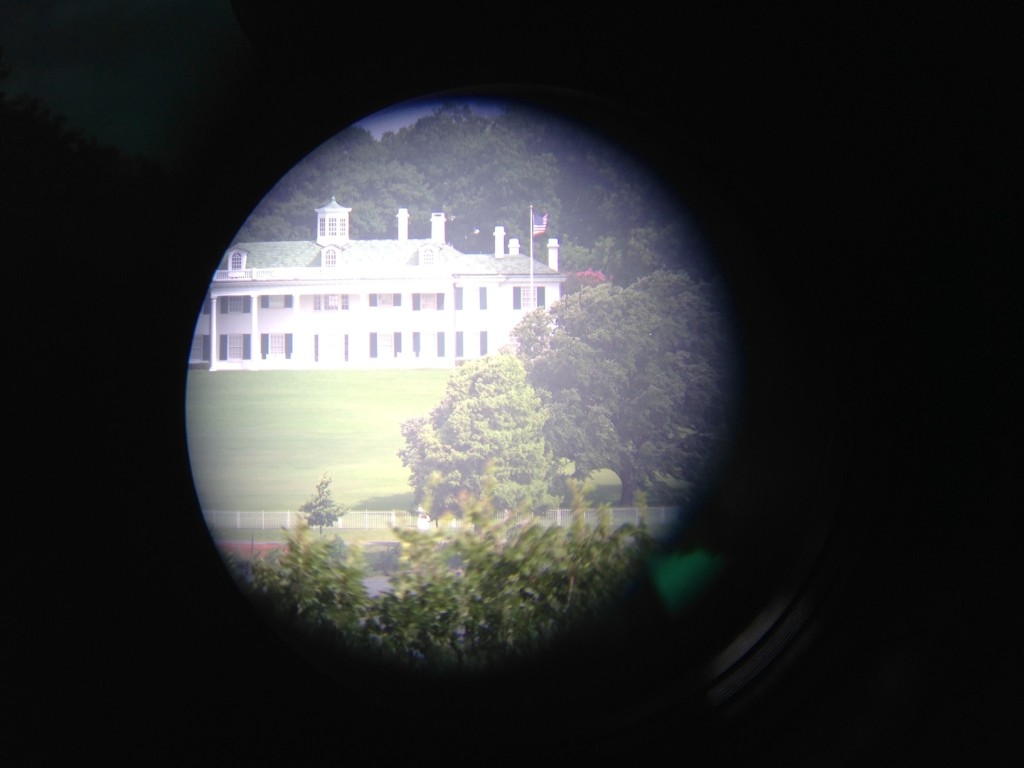 Let's have a look to the north a bit, shall we? I don't know whose house this is, but I bet an alert FrontBurnervian can help us.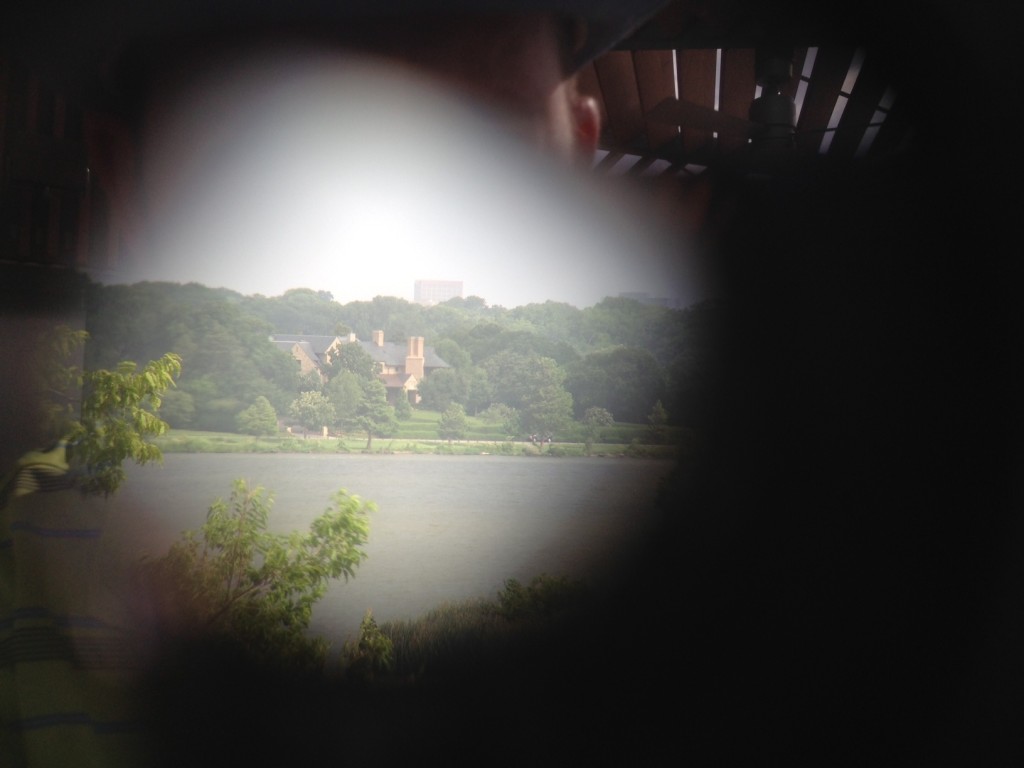 Shall we move on to some pictures of the Meyers Garden itself? Yes, let's.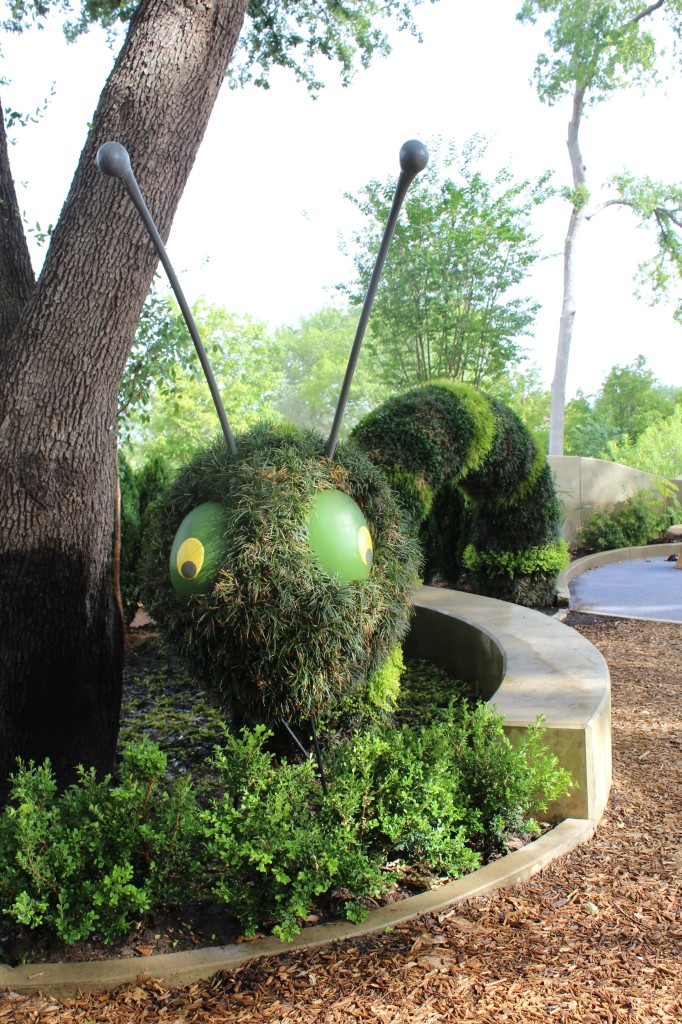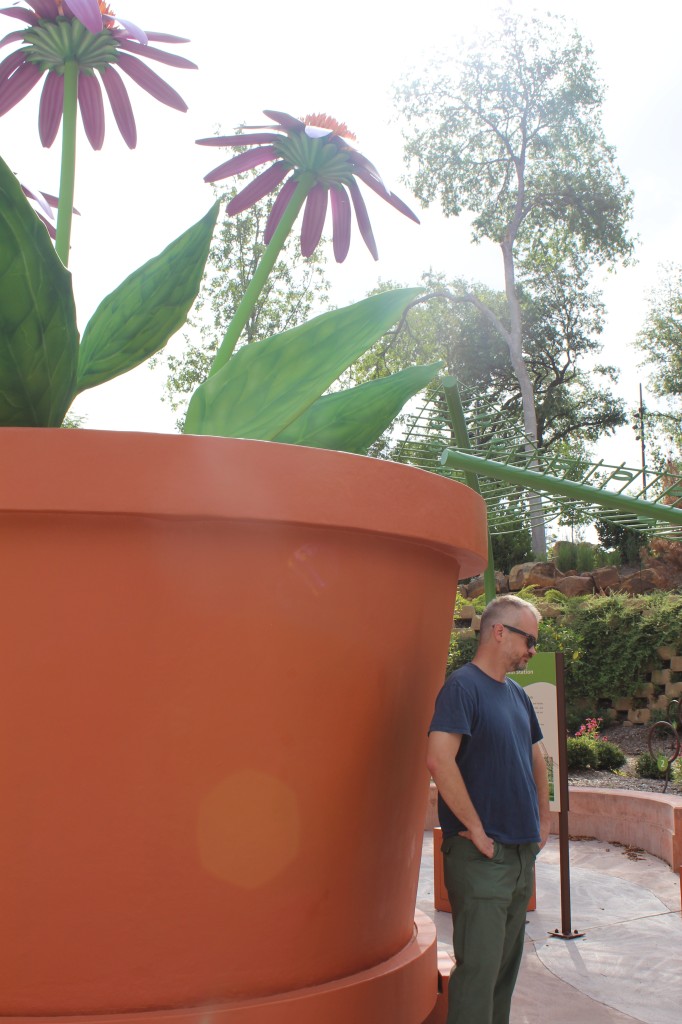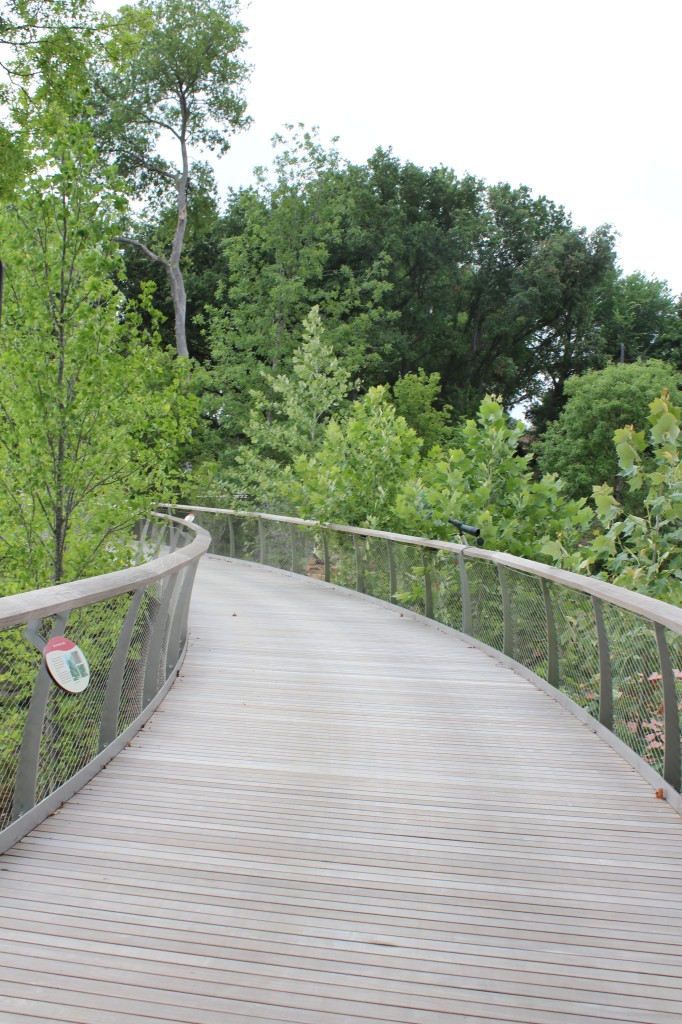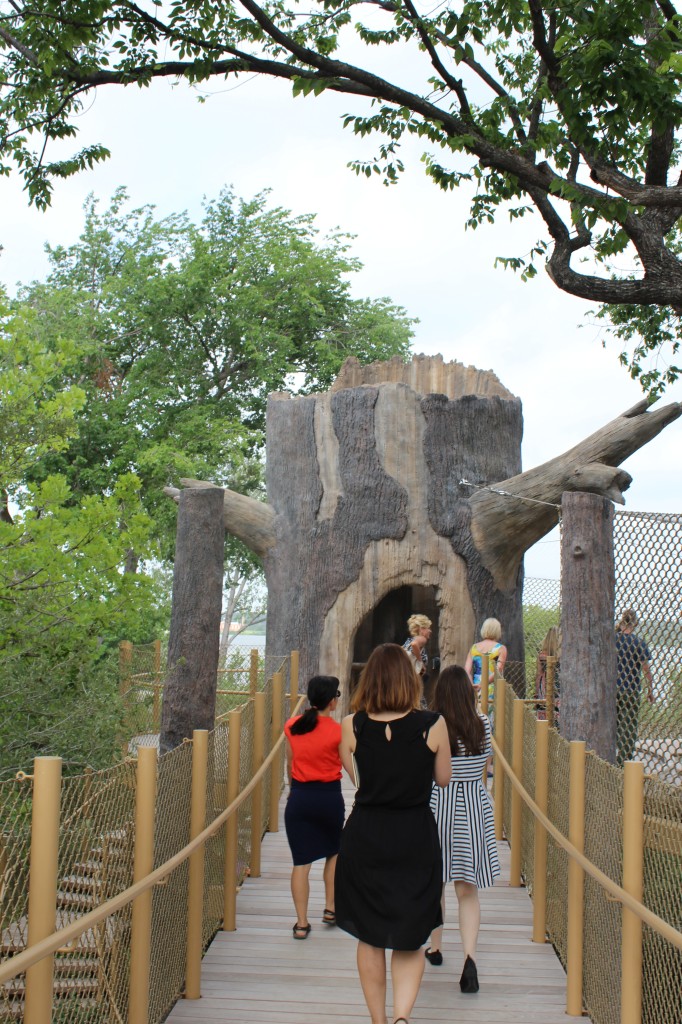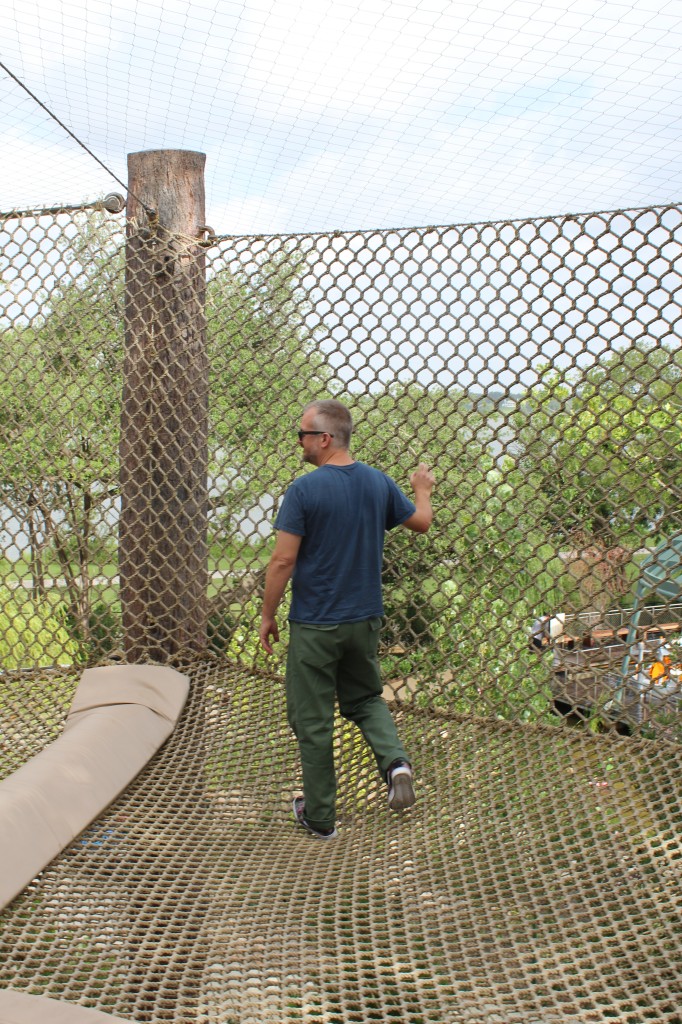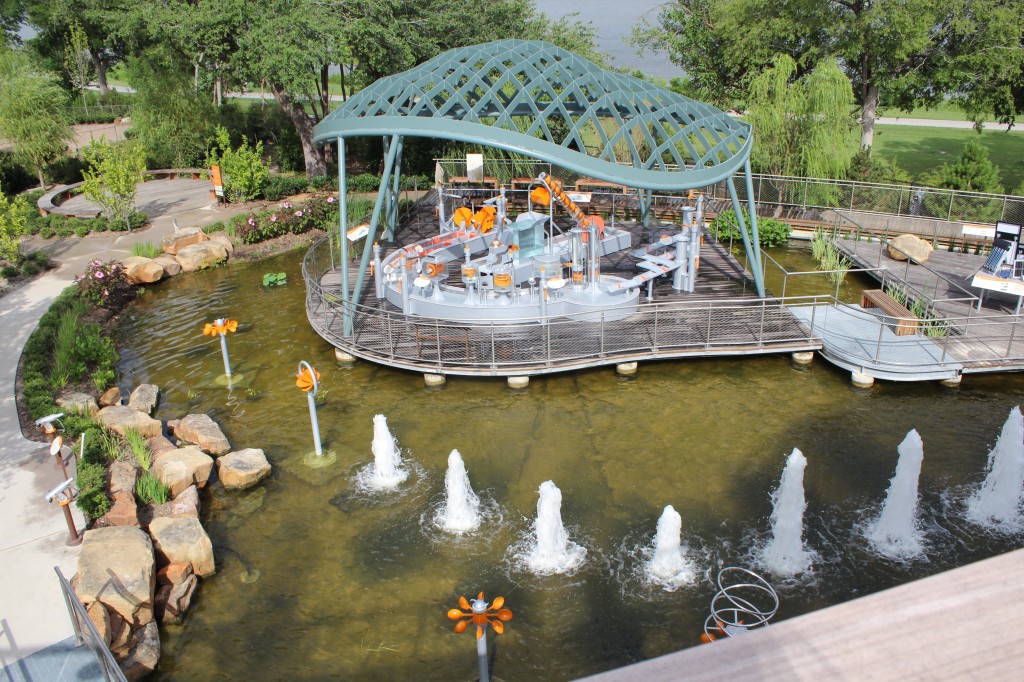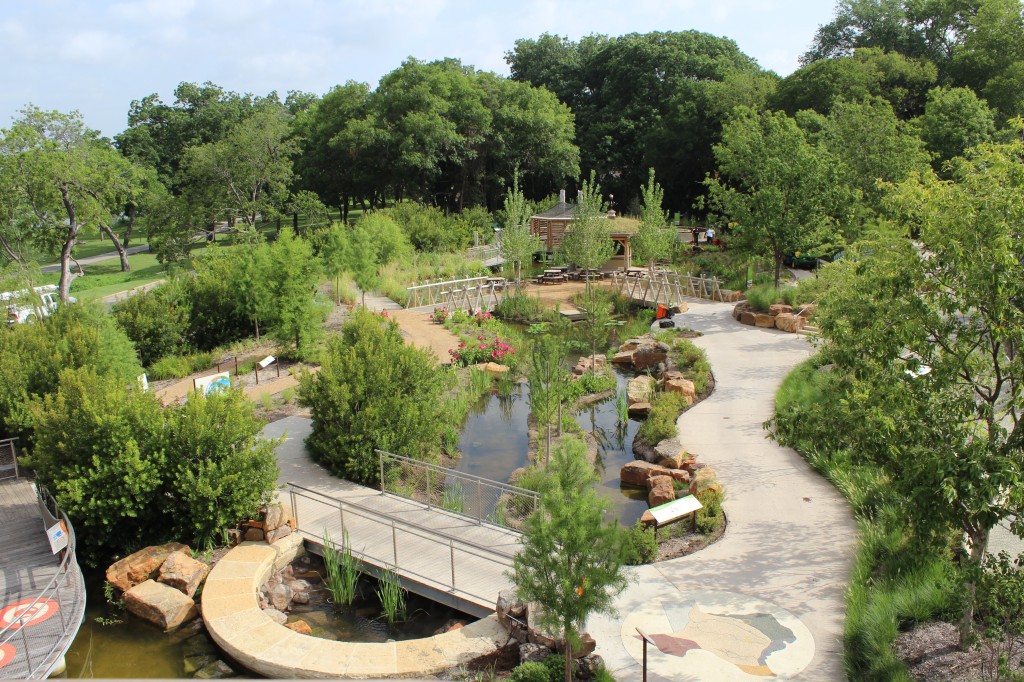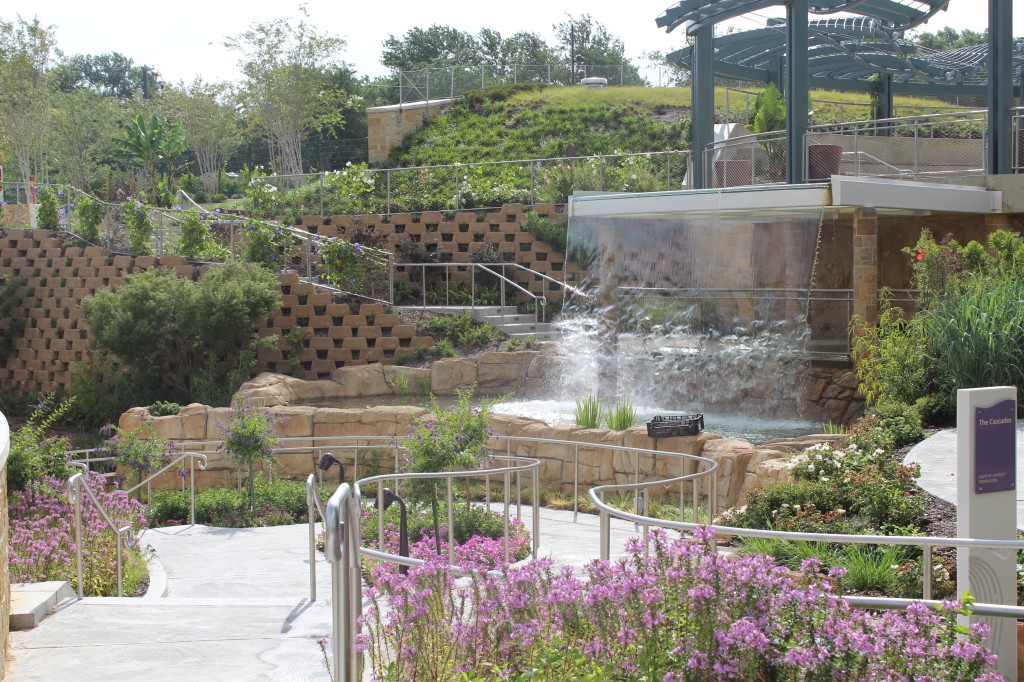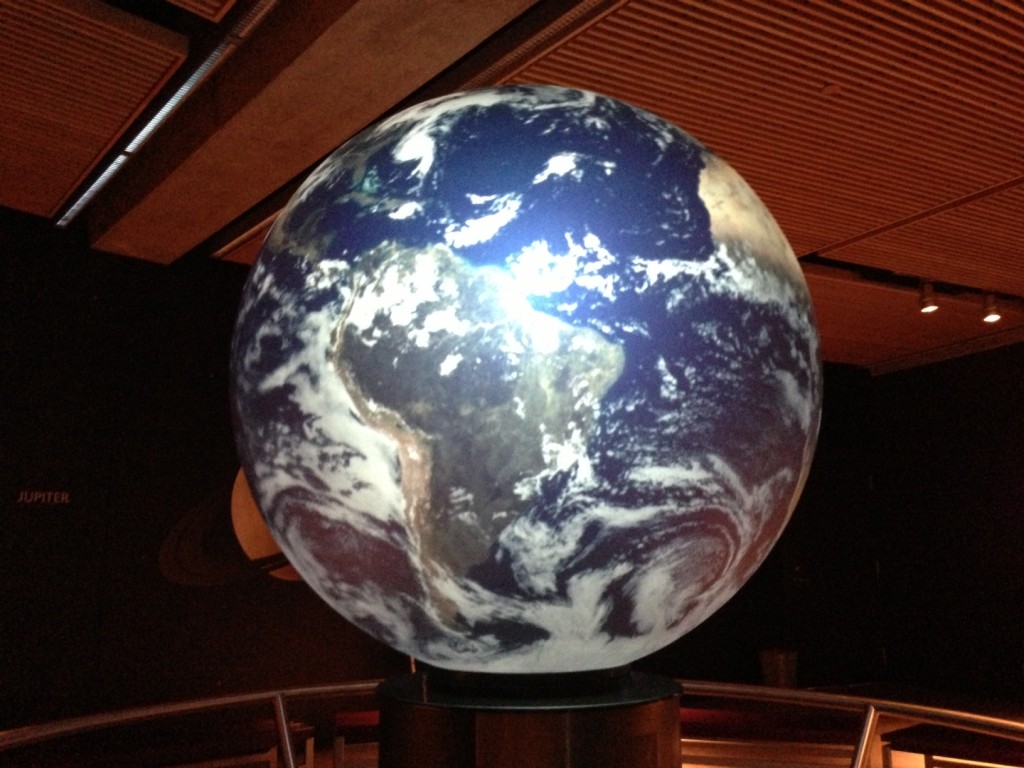 Get the D Brief Newsletter
Dallas' most important news stories of the week, delivered to your inbox each Sunday.