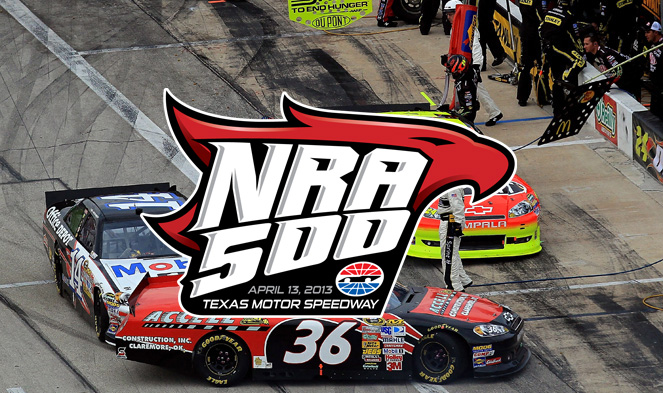 Texas Motor Speedway officials announced today that the Texas 500 will be renamed the NRA 500, further engraining every stereotype non-NASCAR fans have about NASCAR fans. It is the second time the National Rifle Association has sponsored a NASCAR race, following September's American Warriors 300 in Atlanta. The announcement came during the track's annual media day.
"The NRA has been involved in the sport for several years and a partner of Speedway Motorsports, Inc. for many years in various aspects, and this race entitlement is just another extension of that business relationship," track president Eddie Gossage said in a statement. "We look forward to another successful partnership with the NRA for our April race week of activities."
NRA CEO Wayne LaPierre echoed Gossage's remarks in a video: "The NRA 500 is the latest announcement in the long history of a growing partnership between the NRA, Speedway Motorsports and the NASCAR community. NRA members and NASCAR fans love their country and everything that is good and right about America. We salute our flag … volunteer in our churches and communities … cherish our families … and WE LOVE RACING!"
So much America in just one paragraph. I wonder if this is what Gossage was talking about back in January when he vowed to make the speedway more fan-friendly. Less smoking, more guns!
Race is April 13.
Get the D Brief Newsletter
Dallas' most important news stories of the week, delivered to your inbox each Sunday.