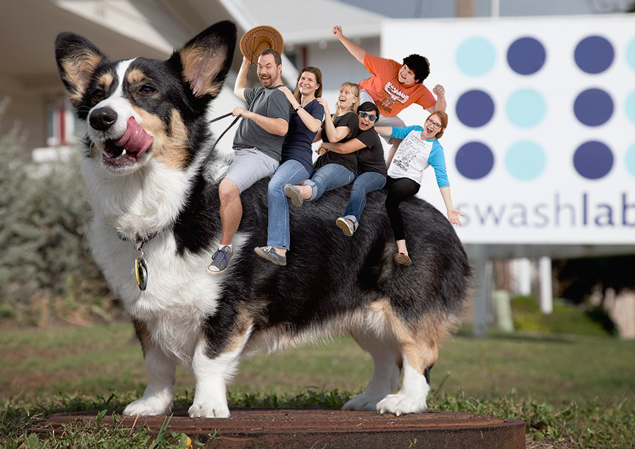 You may remember that back in October we asked you to nominate dogs to compete in our cutest pets competition. We received hundreds upon hundreds of entries, and our editors sorted through thousands upon thousands of photos and videos of canines to help determine the 32 contestants in our tournament, which kicks off Monday.
Each dog will go head-to-head against another in an effort to win your votes. You'll be able to vote once a day for all of your favorites in each matchup. The dogs that receive more votes than their rivals by the end of the first week will advance to the next round. Only one of these pets will be crowned the champion of cuteness and will appear in the pages of D Magazine.
Just come back to our site on Monday to see all the adorable photos and cast your ballot.
In the meanwhile, I'll periodically be presenting on FrontBurner a few of the dogs that didn't quite make the cut but whose entries deserve an honorable mention. Above you see Noodles, a 2-year-old Pembroke Welsh Corgi from Denton.
Obviously, Noodles had to be eliminated from contention because there's really no way we could imagine getting her into a photo studio, were she to win, given her size. She's also gainfully employed, according to her owner:
She works as an HR Director at an ad agency in Denton, but in her spare time, she likes to kick it back at Oak Street Drafthouse and Dan's Silver Leaf. She even attended 35 Denton this year and got to hang out with the Dum Dum Girls, The Raincoats, and Best Coast. She really loves this town and gives back by walking at Tails and Trails, the annual benefit for the Denton Animal Shelter. When she's not busy working, eating, drinking, or helping others, she enjoys sleeping, looking for food, and barking at children.
You can follow Noodles on Twitter.
Get the D Brief Newsletter
Dallas' most important news stories of the week, delivered to your inbox each Sunday.