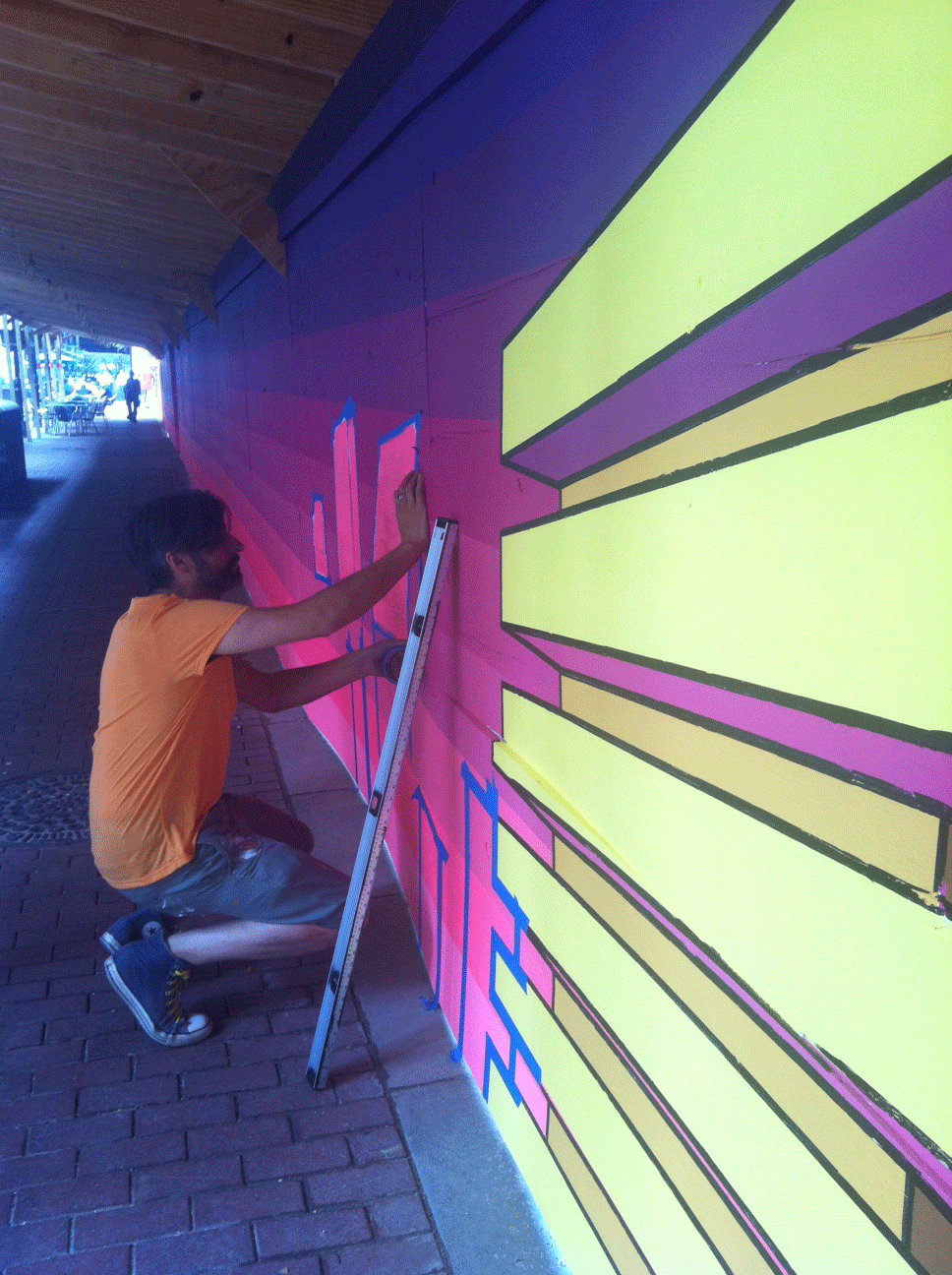 The Praetorian Building, Dallas' first skyscraper and a sad building that's been through many years of neglect, is being slowly torn down piece by piece. This process affects Stone Street Gardens, so the construction crew built a sidewalk shed over the alley to protect people eating outside. It's a simple structure, just wood, maybe some stain, that's about it. But the other day, I walked by and saw someone had come along and painted these vibrant pinks and purples on the wall. I was intrigued, but there was no one around to ask about it.
Today, I finally met the man behind the work: Lee Baker. Baker is an artist who will be showing work at the Goss-Michael Foundation's exhibition RE:DEFINE. The Joule is a sponsor of the exhibition, thus Baker is painting the wall constructed by the group that's working on the Praetorian.
I asked him what he's going for with this wall. He said the background colors replicate a sunset and when it's finished, it will be a cityscape. He said I'd understand more if I went to his website. (You will, too.) He'll be finished by the 21st, which just so happens to be PARK(ing) Day. So come out to Main Street next Friday, take a look at Baker's finished work, and check out all the parks. D Magazine's spot will be at 1517 Main with a gorgeous mid-century modern book store (with free books, library cards, and a chance to help out DISD students) that will be made possible by the generosity of IKEA and the talented Joslyn Taylor.
Get the D Brief Newsletter
Dallas' most important news stories of the week, delivered to your inbox each Sunday.