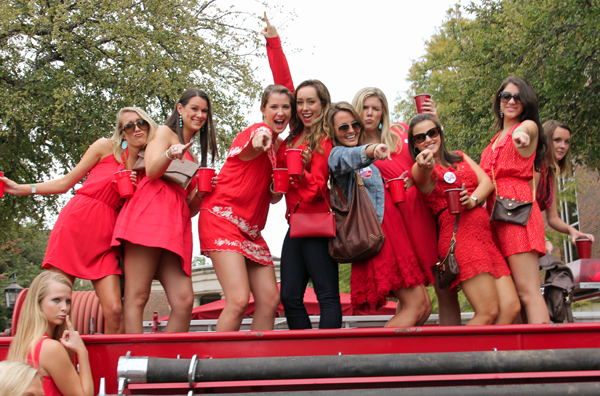 Sure, SMU's in a hot competition to be named the most stylish Southern college when it comes to tailgating. (Or as they call it on the Hilltop, "boulevarding.") But, it wasn't all crystal chandeliers and fresh-cut flowers when tens of thousands showed up to "boulevard" on the SMU campus today before the big football game between the Mustangs and Texas A&M.
Up by the flagpole, a gang of frat rushees roared past an A&M encampment, taunting the Aggie camp as they sped by. Dallas's Angela Dominguez, who earned her undergrad degree at A&M and her MBA at SMU, was outfitted in black leather shorts and Aggie cowgirl boots and toting liquid refreshments in a King Ranch bag.
Linda Jenkins, a gung-ho boulevarder who said her son Grayson was SMU Homecoming King in 2001, set out pizza and blue Solo cups affixed to crystal stems. And a clutch of Pi Phi girls and Pi Kappa Alpha guys danced on a fire truck to Travis Porter featuring Tyga's refrain: "Ladies, if you know you bad …!"
With the gridiron matchup pitting urban (SMU) versus rural (A&M) styles, even the tailgating "cornhole" (that's what they call it) games they played reflected the clash: While the SMU'ers tossed bean bags, the College Station crew flung oversized washers. Then there was that chalkboard message outside one SMU tent: "How do Aggies practice safe sex?" it read. "They get rid of all the animals that kick!"
For more photos of today's colorful boulevarding scene by Jeanne Prejean, please make the jump.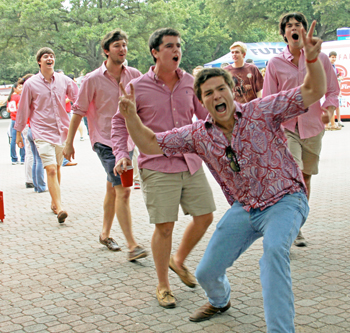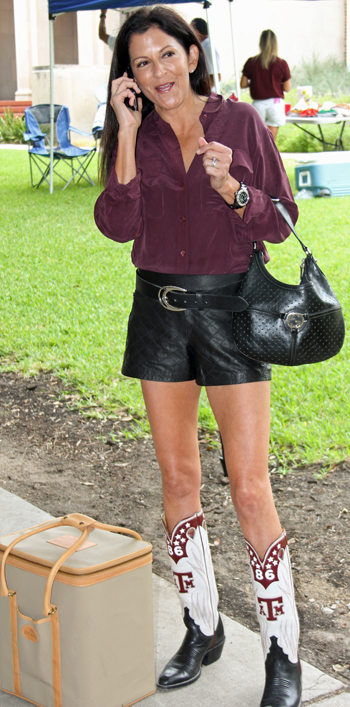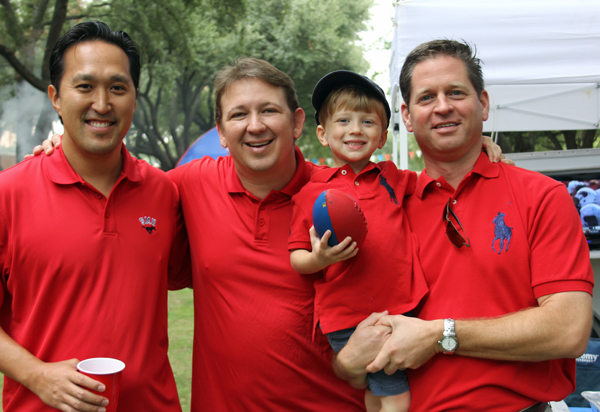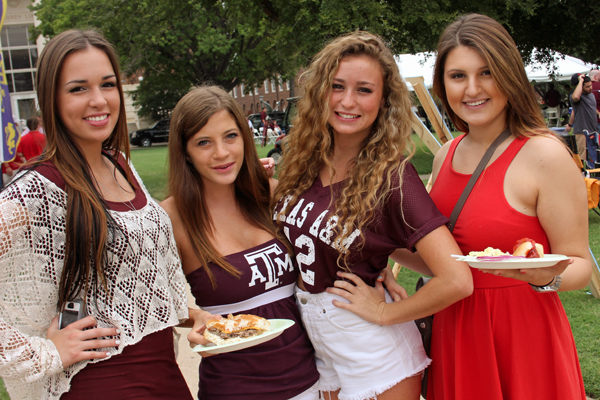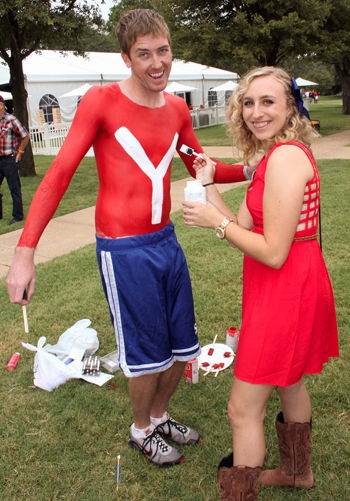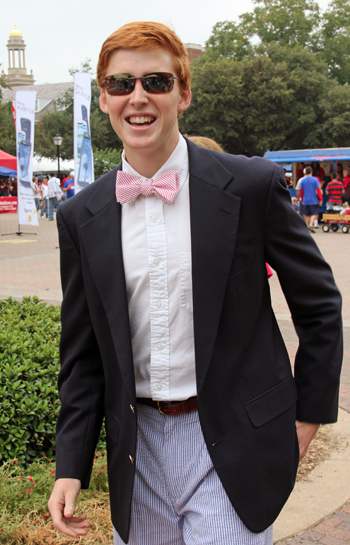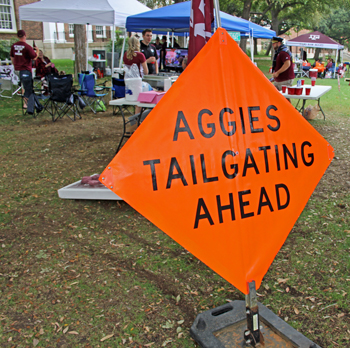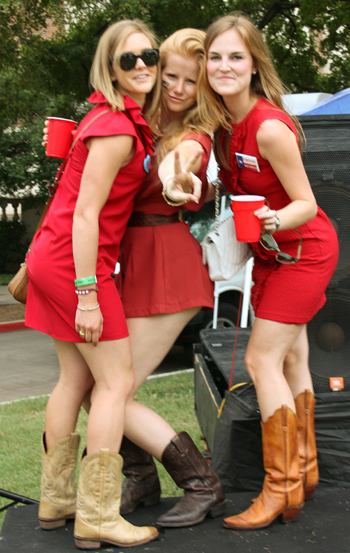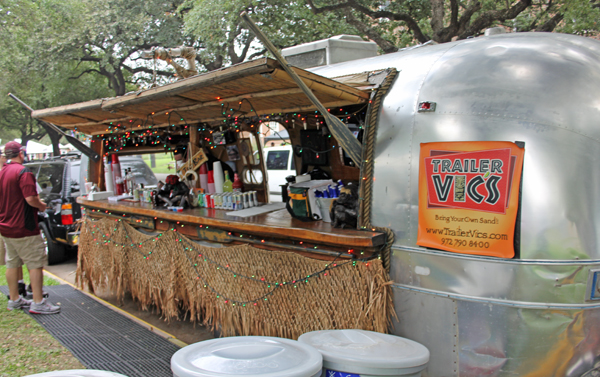 Get the D Brief Newsletter
Dallas' most important news stories of the week, delivered to your inbox each Sunday.