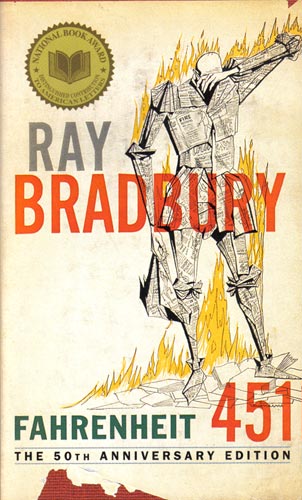 A few months ago, in January, Christine Allison and I were talking about a report she heard on NPR–something about the city of Tucson reading Emily Dickinson's collected poetry for a month. She was intrigued. I was intrigued. And that's when we stumbled across The Big Read, a program funded by the National Endowment for the Arts. It's basically a monthlong, community-wide program that celebrates one book. We looked through the site and realized that it would be an astounding experience for Dallas. We also realized we couldn't apply for the grant (we're neither a nonprofit nor a library), so began a frantic search for the right partner–frantic, because the deadline for the grant submission was in two weeks. In other words, we would need a partner who was not only a spacious thinker, but willful enough to try for the impossible.
When we met the Friends of the Dallas Public Library, we knew we had our match. Their executive director, Kate Park, was instrumental in producing the proposal and choosing our book, which is Fahrenheit 451, written by the late Ray Bradbury. Next year will be the book's 60th anniversary. Its themes of courage, censorship, and free access to information are near and dear to both our organizations. (Fun fact: Mike Mooney loves the book. He can recite the first few lines.) Park sent off the grant, and we all crossed our fingers.
Well, today, we can officially announce that The Big Read is coming to Dallas in April 2013. We're very excited to be a part of it. The main group behind it will be D Academy, a leadership development program underwritten by D Magazine.
We have a lot of work in front of us. But we're all looking forward to April 2013. I hope you are, too.
Get the D Brief Newsletter
Dallas' most important news stories of the week, delivered to your inbox each Sunday.