Making a rare appearance in Dallas tonight, J.C. Penney Co. CEO Ron Johnson talked more about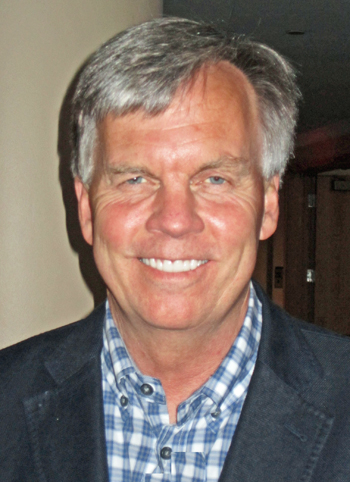 his time at Apple and Target than about his ambitious plans for transforming Plano-based Penney's into "America's favorite store." But during his SMU Management Briefing Series talk, Johnson (pictured) did offer a few hints about how he hopes imagination, innovation, and hard work will jump-start the venerable, 110-year-old department-store chain.
The new Penney's, Johnson said, will be a store for everyone, not just middle-income shoppers. It will sport a "new retail interface" of some undisclosed, revolutionary sort. It will offer "fair and square pricing." It will have unmatched merchandise and great personal service. And it will be a place to belong — a place that "cares more about me than about the clothes I buy," he said.
Johnson added that an all-new store design will be in place in 2013, including here in Dallas, but that he expects this year to be the most difficult one for the company "perhaps in decades" because of all the changes.
Get the D Brief Newsletter
Dallas' most important news stories of the week, delivered to your inbox each Sunday.