We sent intern Jessica Melton to the Museum of Nature & Science to check out its newest exhibit, Planet Shark: Predator or Prey.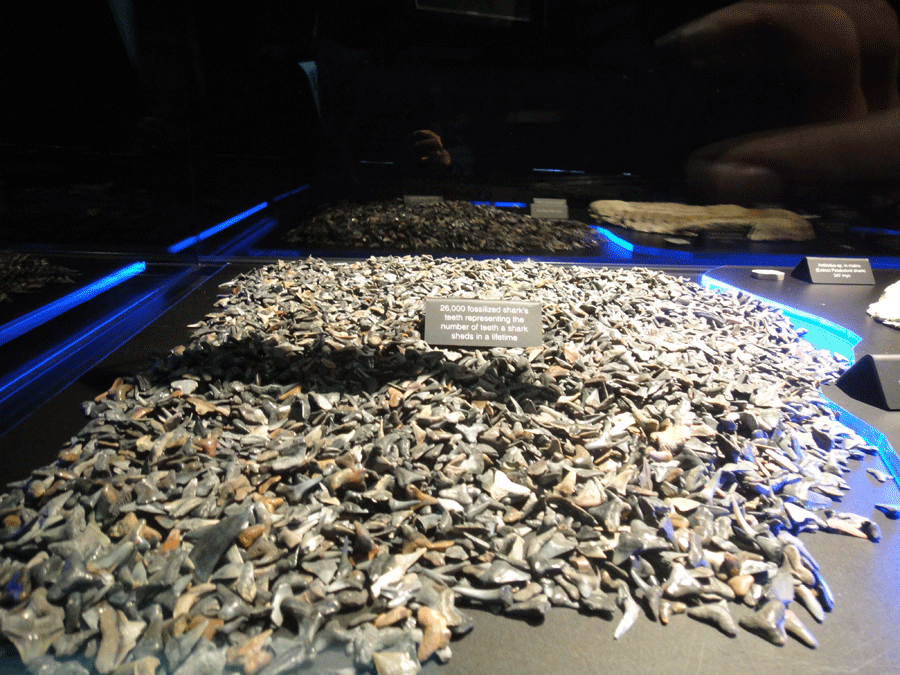 Sharks, also known as the apex predator, also known as Jaws, also known as dunun-dunundunun, are the main focus of the Planet Shark: Predator or Prey exhibit that will be on display starting November 3 at the Museum of Nature & Science.
Today they gave a media preview of the exhibit about shark evolution, present day species, and the little-known problem of extinction. This is the second stop nationwide of a show that features a frozen 688-pound Giant Pacific Blue Fin Tuna–the kind we eat–and a 500-pound Mako shark.
One of the curators of the show, Craig Thorburn, has spent the past two decades swimming around with sharks. He wants people to know that much like roaches, most sharks are more afraid of us than we are of them.
"The ocean is the wild. We can't see it and so we have a fear of the unknown. When you see a shark, it takes your breath away," Thornburn says. "Breathe in and you (see) they're amazing."
Out of more than 350 different kinds of sharks, Thornburn assured me that only three or four of them would want to eat something as large as a human.
This rule is hard to believe when you first enter the exhibit because staring right at you is the jaw of a Megolodon, a prehistoric shark with teeth as big as your fist. Just for a little comparison, the Great White Shark has teeth as big as a couple of fingers.
History of the 420-million-year-old species kicks off the exhibit that has interactive shark jaws and shark eggs, an 18-foot replica of a Great White Shark, and Jaws memorabilia in its depths.
Between all of these artifacts there's a room with a three-sided TV showing footage of sharks. The TVs are at least 80 inches and even the guide stopped to watch them for a second before he let out a brief sigh and said, "Ah…I love sharks."
Little to my knowledge, he isn't alone. After millions of years, sharks have become endangered, and groups of people around the world trying to save them from being killed for fins, cartilage, and glory.
To this day, sharks are the oldest things around. They have been here longer than any other species alive, they even outlived the dinosaurs.
Because of this, Thorburn says, everything and everybody that lives today was in some way influenced by a shark, because somewhere along the line, their ancestors didn't get eaten.
Tidbits like this are thrown every which direction of the dimly lit exhibit. Walking around in the near dark is supposed to simulate being in the ocean, which is aided by the blue lights cast on the sharks to look like waves.
The exhibit was incredibly informative, but–I won't lie–it was a little scary walking around alone.
There is a surcharge for admission into Planet Shark: Predator or Prey totaling $18 for adults and $13 for children under 12.–Jessica Melton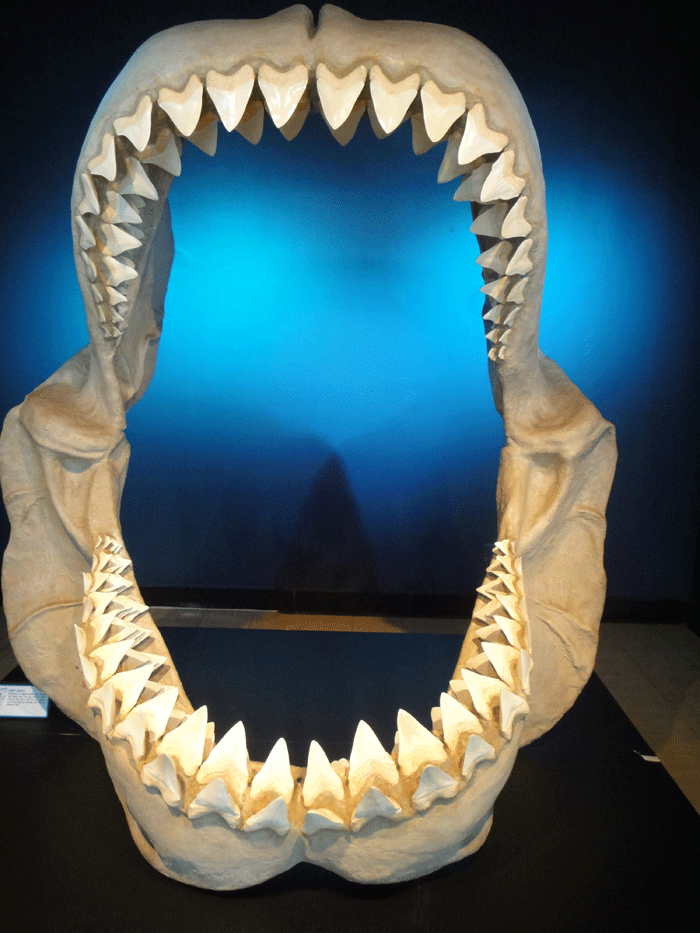 Get the D Brief Newsletter
Dallas' most important news stories of the week, delivered to your inbox each Sunday.