Glenn Close Exclusive Interview: I've Got Texas In My Blood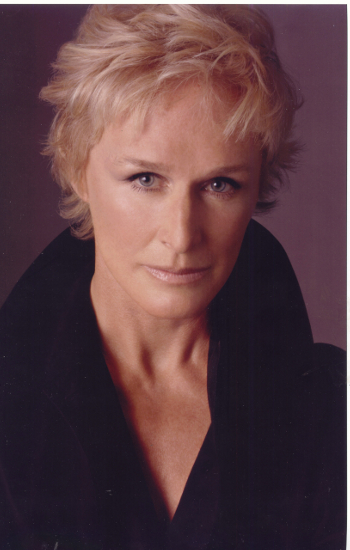 Glenn Close has never, ever been to Dallas. But all that changes next week when the award winning actress — she's  been nominated five times for an Oscar, and has won three Tonys, an Obie, three Emmys, two Golden Globes, and a Screen Actors Guild Award –  lands in Big D for her first visit. She's coming to give a part of herself to our theater arts schools and do a little film "bidness." Glenn is meeting with investors who are interested in financing the very first feature film she has ever produced, a project she and her producer, Dallas native Bonnie Curtis, affectionately call "Nobbs."
Albert Nobbs is a feature film adaptation of George Moore's  Irish short story of the same name, and  Glenn says when she played the role of Albert off Broadway twenty years ago, she felt a connection that never left her. The story, she says, blind-sided her. And it will blind-side everyone who sees it.
"It's a story about what people do to survive," she told me, "About what faces we put on to survive… and there's an element of redemption."
It could well be, she says in that famous Glenn Close voice, one of the greatest characters I'll ever play.
(As in Oscar time. )

The production of artistic films, she says, has almost become a dying art –Â  Hollywood producers step over artistic films for blood, guts and gore. Independent films of great integrity and originality are dying, says Glenn. But the interest and support she's had from the film-loving community in Dallas has been, well, amazing. Dallas, she says, is a very generous city when it comes to supporting the arts. Â Nobbs will start rolling in November in Dublin, Ireland, and also stars Amanda Seyfried and Orlando Bloom.
"But Dallas is really going to make this film happen," says Glenn.
And while she's here, the Fatal Attraction femme fatale is going to conduct a teaching assembly at the Booker T. Washington High School for the Visual and Performing Arts, and lead a senior master theater class at SMU.
"Booker T. is on the world's artistic map," says Glenn.
Her visit culminates with a $500 per person private cocktail party and reception benefiting Booker T. at the White Rock Lake home of Teresa and John Amend, also known as Mt. Vernon. It turns out that Teresa and John are aunt and uncle to Nobbs producer Bonnie Curtis… and next Wednesday, September 22, Glenn will pose for photographs with guests at the former H. L. Hunt estate from 5:30 to 6:00 p.m, then chat over cocktails. The Amends have even opened up their famous bowling alley 'till the wee hours of the night.
Pattie Hewes strikes!
I've known Glenn since 2003. I thought I knew all about her patrician, east-coast upbringing, her physician father who operated a clinic in the Belgian Congo. So I was surprised when I asked her what she would be thinking of next week as her jet approached D/FW.
"My grandmother," she told me.
Turns out Glenn's paternal grandmother was born in Galveston, Texas and survived the great hurricane of 1900. After the floods, she moved to Houston and lived down the road from Howard Hughes. Then came World War I, and her grandmother fled to New York City.
"She wanted to drive an ambulance," says Glenn. "But there she was, penniless, and she didn't understand it was the society women who were driving the ambulances.  So she got a job at Morgan Bank."
Which is where she met Glenn's paternal grandfather, Edward Bennett Close.
And now, full circle: the granddaughter returns to the land of her Lone Star genes to finalize her greatest artistic achievement.
(To make your reservation for the invitation-only cocktail benefit for Booker T. Washington High School for the Visual and Performing Arts, please call Rhonda Guerry at the Amend Group:Â  214/696-6900, x103)