Give JCPenney's Mike Ullman Credit for Having a Sense of Humor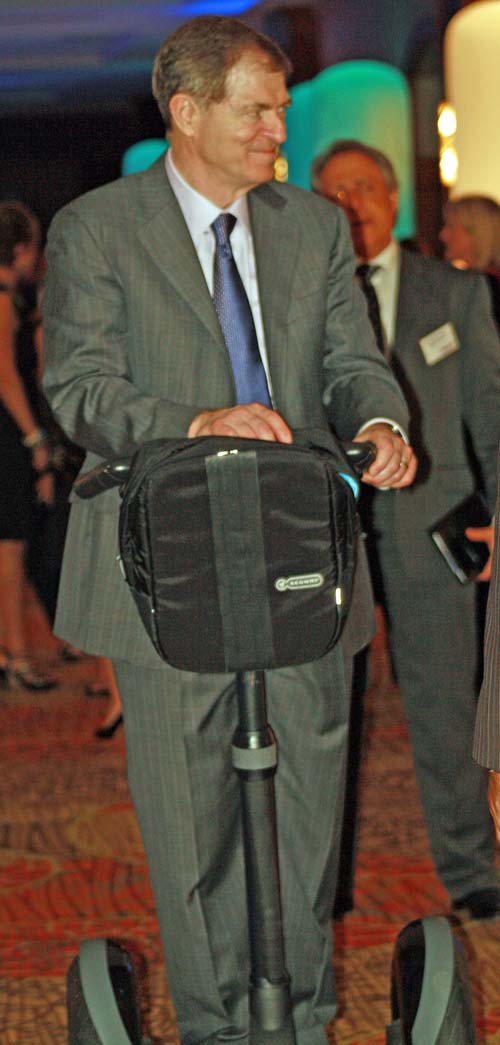 Ran into JCPenney Chairman/CEO Mike Ullman (pictured) on his Segway Monday at the company's mega (2,000 guests) fundraiser at the downtown Sheraton benefiting the JCPenney Afterschool program. Thanks to the multitude spending money, JCPenney associates orchestrating a great event, VIP guest speaker Terry Bradshaw charming guests, designer Nicole Miller being fashionable, and Lucy Wrubel casting music magic, the event pulled in a whopping $3.5 million. Bravo, JCPenney!
When broaching the subject of nonprofits with Mike, he didn't miss a beat. Just smiled and said, "I used to work for a nonprofit — Macy's."
Nice one, Mike.