Cue Cat, Part Deux: Rise of the Qyoo
NBC 5 saw fit to run an infomercial for a smart-phone application called "Qyoo" that's being touted as the next big thing by an outfit in Uptown.  It reads 2D barcodes off just about anything and can instantaneously link a smart phone to  a website or a video to bring more information to the user. If Qyoo is reminding you of the CueCat, you're not alone.
The blogger Alexander Muse makes a pretty convincing case that Qyoo isn't likely to catch on, especially since there are others giving away the same technology for free. Here is a "QR code," for an earlier Frontburner post, created in less than a minute :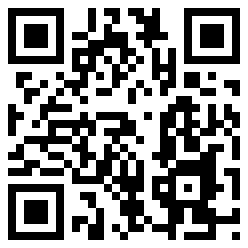 By the by, the Channel 5 report says that Qyoo is being designed by a "Brit, a Brain, and Bohemian." If you watch their video, can you explain to me what makes the Bohemian a Bohemian, besides the fact, maybe, that he's a young guy with a beard wearing coffee-shop glasses?