Texas Gang Symbols Lack Creativity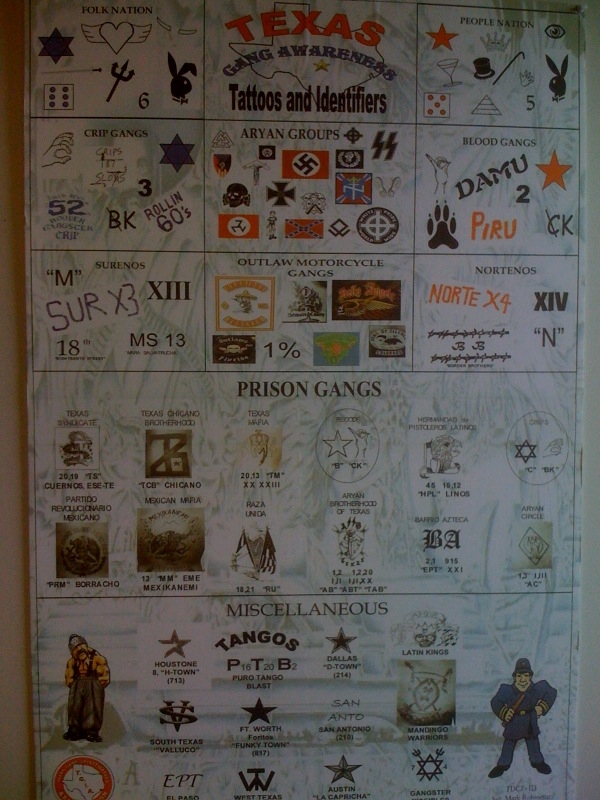 I had occasion this afternoon to be in the office of a prosecutor with the gang unit of the DA's office. On his office wall he had this poster, depicting gang tattoos and symbols from around the state.
I have to say that "Folk Nation" and "People Nation" seem to have drawn the short straw when it comes to symbols. Is that the Southwest Airlines logo in the top left?