There is no great way to start this. Khao Noodle Shop has closed indefinitely. Its last service was in December, on the Old East Dallas restaurant's three-year anniversary.
Chef and owner Donny Sirisavath says the plan was to take a holiday break and return to indoor dining in the new year. Things were looking up! Tables were being set! Then omicron dashed any and all intention to bring back the ol' Khao that Dallas knows.
Sirisavath and his remaining staff—a once-solid 26 employees has dwindled to five, including himself—looked around after the meager anniversary attendance. "I think it might be time for us to do something else," he said in that moment.
"Khao Noodle Shop was so special… Right now we can't do that, but we will," Sirisavath assures me.
That something else, many should be heartened to know, is an Asian fried chicken joint. Although the Khao Noodle Shop that we know and love—and should've loved more in hindsight—is gone, the same dining space will be transformed into a casual counter-service spot: Darkoo's Chicken Shack.
After some soft openings this month, Sirisavath hopes to be open by the end of the month.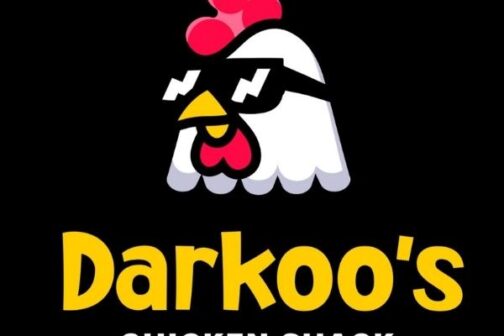 Darkoo's, which is Sirisavath's nickname, is a team-up with Jimmy Niwa of Niwa Japanese Japanese BBQ. Sirisavath will provide the Thai-Lao-style fried chicken, which is made with rice flour, rather than all-purpose flour or other starches. It makes for an ultra-crispy whole legs and thighs.
Meanwhile Niwa, a longtime industry mentor-slash-partner for Sirisavath, will bring in crunchy karaage. Eventually, they'll have a rotating menu of fish-saucy Vietnamese wings, Filipino, Korean, and other Asian-style fried chicken and snacks. Grab a little bucket of bird along with Asian-style potato and cucumber salads, plus your choice of french fries or sticky rice. There will be Lao beer, naturally, plus sake and soju, two other chicken consorts.
This whole chicken idea was about doing something different yet simple and fun, says Sirisavath: "good food without the fuss."
When it arrives at the end of the month, Darkoo's will be open Monday through Saturday from 5 p.m. to 9 or 10 p.m. After getting some reps in, it'll open for late-night service, which will run until 2 or 3 a.m.
Back in the day, Sirisavath did fried chicken pop-ups, so this is, in a bizzaro, pandemic-driven way, a full-circle moment for him. And Khao Noodle Shop, he says, will likewise return to pop-up form. He'll bring it to industry friends' restaurants and bars (in Dallas and in other cities and states), just like the good old days until he can secure a new location. (Darkoo's Chicken Shack should remain in the Khao space until at least March of next year, he hopes.)
Khao Noodle Shop was so special… Right now we can't do that. But we will.

Donny Sirisavath
Sirisavath has had to reinvent Khao countless times in the last two years. He's run Khao in COVID times longer than he did before it reached Dallas. Let that sink in. (Khao did close once and then another time during pandemic.) Loans and grants buoyed Khao through 2020 and 2021. Sirisavath says the restaurant would've closed a lot sooner without them.
Khao Noodle Shop was not made for the pandemic-era of dining. It was an intimate space where you sat elbow-to-elbow while servers flitted back and forth between tables and the kitchen, which was so close you'd get steamy from the boiling pots of broth.
At first he didn't hop onto the takeout train—noodles just don't travel well. Then came Khao Gang, his katsu-curry-casual takeout operation that replaced the original, finer menu designed for a dine-in setup. "It worked fine," Sirisavath says, until people came back, mewling, "'we want the noodles.'" So he reopened Khao for dine-in noodles and kept Khao Gang going for takeout. But folks wanted noodles to-go and Sirisavath felt like he couldn't catch a win.
His fledgling Lao restaurant was on a serious come-up in its early days. With local and big-time national press, it had the makings and trajectory of a Dallas institution. "I do feel like Khao grew up a little too fast," laughs Sirisavath now, in near-disbelief. "It blew up."
Then the pandemic blew it up in another way entirely.
"Khao Noodle Shop was so special because in that dining experience we were able to educate customers," he muses. That hasn't been possible for a couple years.
Still, Khao Noodle Shop began, and remains, a beautiful tribute to Sirisavath's late mother and to his culture. That essential element can never truly die. And we hope this small but mighty noodle shop is reborn somewhere else in Dallas sooner rather than later—but as we know, the restaurant world doesn't survive on hopes and wishes alone.
Moment of silence, please, for Khao Noodle Shop, its famous boat noodles deep-tinted with pig's blood; its nationally beloved jerky and those little jars of tangy, fish sauce-laced jeow sauce; the way the small dining room made you feel like you and the other two dozen people around you were in on a big, cool secret.
Get the SideDish Newsletter
Dallas' hottest dining news, recipes, and reviews served up fresh to your inbox each week.
Author
Rosin Saez is the online dining editor for D Magazine's food blog SideDish. She hails from Seattle, Washington, where she…