National Coffee Day Is a Perfect Time To Recognize the Thriving Coffee Scene in Dallas
This vanity holiday is a good excuse to reflect on how strong, varied, and wonderful our local coffee shops and roasters have become.
On this National Coffee Day, which dawned rosy as a ripe coffee cherry, it's worth looping back to the interactive guide to Dallas coffee we published in 2018. And by the same token, it's worth noting the robust crop of newcomers shifting our coffee scene today, three years after we uncovered all we could about the roasters, baristas, coffee shops, and plenty more.
Back then, we touted brand-new roasters like Full City Rooster, Noble Coyote, Ascension, Oak Cliff Coffee Roasters, Cultivar, and Novel. Most were relatively new kids on the block, many of whom had gone to the source and brought in reverence for origins. Their baristas were pros, dialing in on brewing methods and the complex anatomy of a pulled shot. They won national competitions. They introduced us to the single-origin, small-batch roast.
It delights me to say that now, three years later, our scene has shifted from trailblazing to something more.
Those earlier efforts set the stage. And certainly newcomers like Merit Coffee and La Reunion continue the carefully crafted wave. But others built from there. They turned to their roots or to causes they could get behind. Assured of a captive audience that had proven its appetite and appreciation, they could embellish.
And so here is our guide. Read it. We stand by it. But below, highlighted for this year's National Coffee Day, are the newcomers. They deserve your undying coffee love. They're forging new coffee-paved roads, making our scene more passionate and diverse than ever.
In a neighborhood with no coffee shop, Peaberry Coffee settled into a strip mall in Oak Cliff's Kiestwood in 2019. Elijah Salizar went on to use it as a springboard to launch pop-ups that helped cottage businesses like Merienda Monster get on their feet. Drinks like the wonderful canned lavender oat milk latte—a delicate feat—gave fans coffee on the go, and the portable potables, developed in partnership with Celestial Beerworks, could in turn be carried in shops like CocoAndre, which shared the small-business love just a few miles north in the Bishop Arts District.
La La Land landed with its signature, joyful yellow branding and a mission to employ youth from the foster care system. We profiled them, so you can read about how they were brightening the world from their original stand-alone white house in Lower Greenville. (They've since added two more Dallas locations and even implanted in sunny Santa Monica, CA.) For cheer, try the beautiful aqua tones of a butterfly pea flower iced latte or mauve hues of a Lavender Bloom, and know that there's heart and a thoughtful infrastructure behind every sip.
Reyna Duong, of the bánh mì shop Sandwich Hag in the Cedars, is on a mission to bring awareness to Vietnamese coffee. Already, her coconut-kissed iced cà phê sữa đá had a fanbase. Now, she's delving even deeper, sourcing beans from New York-based Nguyen Coffee Supply and Austin's Phin Coffee Club, both Vietnamese-American-owned businesses that source ethically from Vietnam. New "milk coffee" drinks (with a lighter profile and subtle aromas) use the beans. A hibiscus milk coffee adds a strawberry-cherry-hibiscus herbal tea blend from local Sterling Tea. With the coffee's mocha notes and the thick creaminess of sweetened condensed milk, the concoction is dark and rich and so chocolatey that it almost seems that she has spooled in chocolate syrup or mashed up a brownie. At Sandwich Hag, you can also purchase the beans by the bag, along with phin filters, the perforated brewing chambers employed for all classic Vietnamese coffee.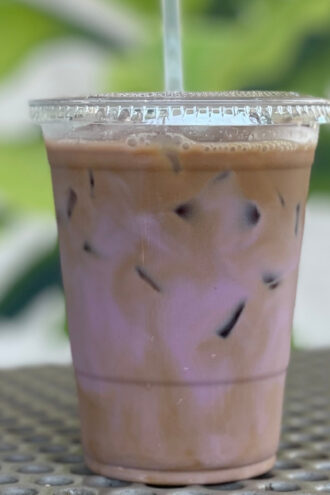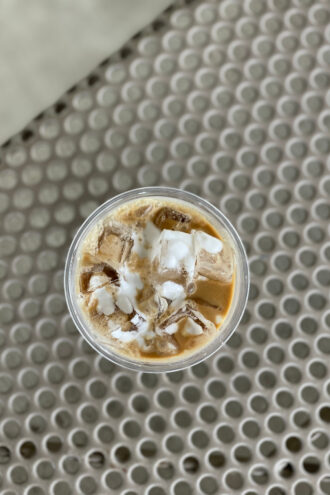 Giuliana Bernini seems like she was destined for coffee. In Costa Rica, her maternal great-great-grandparents owned coffee farms that covered mountainous swaths of the island. At her downtown coffee shop, she brews beans imported from Costa Rica and roasted for her by Austin-based Greater Goods Coffee Co. (She also offers the beans wholesale.) Don Flor, named for her great-great-grandfather Florentino Castro, for example, is a nutty, chocolatey dark roast. Seek out, too, Berni's cafe con leche and lattes, such as the one that goes tropical with mango and coconut syrup.
Wayward landed on Davis Street in Oak Cliff, bringing hipster vibes, sidewalk tables, and a menu that features guest roasters, the barista darling of a split shot, rotating single-origin options, and delightful seasonal drinks (I love the one with rose and cardamom). Nosh on some of the best cottage business-made gluten-free treats around.
Gerardo Barrera and Mauricio Gallegos are champions of Mexico's coffee. In their light-filled morning oasis on Jefferson Avenue, you can taste the single-origin, family-farmed beans—from states like Veracruz, Oaxaca, Chiapas—in beautifully crafted drinks like a cajeta-laced macchiato, a Oaxacan chocolate mocha, and a café de olla graced with cinnamon and piloncillo. Some come served in clay cantaritos. All speak of a mission.
Woman-owned, POC-owned, pandemic-started—Sharon Payot's Leche de Cafe checks many boxes. While some diversify, she stays focused on mastering an iconic beverage that highlights her roots: Cold brew-based cafe con leche (lattes) come in regular, Mexican vanilla, mocha, and salted caramel flavors, sometimes using Venezuelan or Mexican cacao, always celebrating the elixir's origins. In East Dallas, where there's a little grit, she opened a brick-and-mortar, where you can find specials in flavors like mazapan or cinnamon with piloncillo.
But don't forget about these:
A fuller round-up would include Pax & Beneficia, serving Turkish coffee in Irving, and the Black-owned Soirée Coffee Bar in Trinity Groves, with its spiked coffee drinks that ramp things up with bourbon or rum. There is even downtown's Rise + Thyme, which uses locally roasted Lemma coffee and nixing almond and soy milks out of concern for their environmental impacts. (Hemp and oat milks? Yes.) There's even Window Seat Coffee, which wants to make you feel like you're on a plane, going somewhere.
Every day, the landscape improves and changes with new ventures coming onto the scene—bringing more meaning to a coffee break.