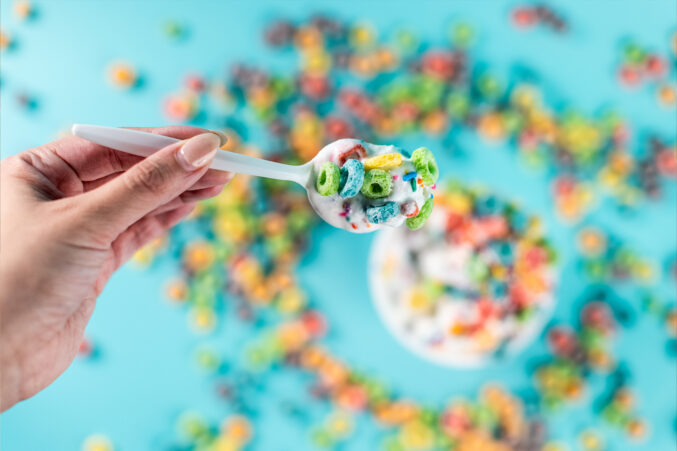 News Bites: Katherine Clapner Does Ice Cream and Mo's Plancha Gets a Brick and Mortar
SideDish's weekly digest of need-to-know dining happenings in Dallas.
Welcome to SideDish's weekly dispatch of need-to-know News Bites, from quiet closures to opening updates and everything in between—and back to coronavirus updates!
Mo's Plancha Lands as Modest Rogers Kitchen and Bar
You may know him from his popular Mo's Plancha Venezuelan-leaning pop-ups. Modesto "Mo" Rodriguez is opening his first brick and mortar, Modest Rogers Kitchen and Bar, on Fairmount Street in Uptown this Thursday with limited hours to start. An adorable brick house with a spacious, lattice-graced porch will house his forays into the Venezuelan bites he grew up eating. Also expect plays on Mexican cuisine and Spanish pinchos. There will be succulent grilled wagyu, charred nopales salad, seared scallops with curling corn ribs, deep-fried tostones, and Venezuelan snacks sided by avocado aioli. Behold Mo's un-modest (in the best possible way) proposal.
We All Scream For It
Chocolate-confecting maven Katherine Clapner, the force behind Dude Sweet Chocolate is doing . . . wait for it . . . cereal-topped soft serve at the AT&T Discovery District's The Exchange food hall in downtown Dallas. Saturday Morning Ice Cream is a collaboration between Clapner and Standard Pour co-founder Brian McCullogh. Clapner, who was pastry chef for Stephan Pyles, has a robust sweets-crafting pedigree, which she'll bring to the nostalgic soft-serve trend. I'm looking at you, chocolate-banana soft serve swirled with double chocolate ice cream sandwich bits. You too, Pebbles & Bam Bam (swirls of Tutti Fruity soft serve mounded with Fruit Loops and strawberry Pocky).
Also new to the hall: The Zalat Pizza team will sling their savory pies by the slice at Zalat Slices.
Loro Launches To-Go
If you haven't followed the smoke to Loro, the brainchild of Austin's wunderkinder Tyson Cole and Aaron Franklin, you can now pick it up and bring it home. Which just means no one sees you dive headlong into coconut-scented rice, oak-smoked salmon, and smoked bavette. Do add the slushy, frozen G&T; don't slurp it on the way home.
Lest We Forget Mexican Independence Day
In 1810, on September 16, Mexico boldly proclaimed its independence from Spain. To that end, Urban Taco is hosting a pop-up shop Saturday, Sept. 18 (4-8 p.m.) featuring work by Raiz Plant Studio and muralist Drigo. The Mockingbird Station taco shop wanted to bring together Latinx collaborations.
Meanwhile, tonight, Trompo owner Luis Olvera is holding a grito, a long call to freedom, on the patio of the taqueria's Bishop Arts location. Expect a mariachi band, trompo al carbón magic, and flan made by his mother (while supplies last, obviously) from 7 p.m. to 10 p.m.
Mot Hai Ba Closes Victory Park Location
But let's pour one out for the closing of Peja Krstic's second Mot Hai Ba location. Last week, the Observer broke the news that the Victory Park restaurant was shuttering for good. Earlier this year, I wrote about Peja's remodel of Mot Hai Ba's original, intimate Lakewood location. Sometimes the sister spot needs the draw of regulars. As I wrote then of the Victory Park struggles: "The animated neighborhood that pulsed to the beat of sporting and entertainment events had become a deserted ghost town during the lockdown. Without events in the area, Victory Park had lapsed into quietude. And so the larger footprint closed in mid-December and just reopened after six months."