Among the people making our food scene dynamic, three women-helmed businesses are changing what flavors we have available to us and the way we engage with the flavors of Mexico. They're staking out territory in the landscape of sweets—and thoughtfully nudging us, too. Here, in their words, they speak about how and what their wares mean.
Andrea and Cindy Pedraza
CocoAndré, a mother-daughter-run chocolate shop and horchateria
In the Bishop Arts district, mother and daughter Andrea and Cindy Pedraza have built a chocolate shop and now horchateria that expresses their Mexican heritage. It's a place where everything means something.
The yellow color of the sun on the logo and on the more than 100-year-old house they redid from the floors up; the flora and fauna on the bean-to-bar chocolate bars that evoke Andrea's mother's rancho in San Luis Potosí; the sourcing, from a women's cooperative in Chiapas that goes into the 60 percent bar with hibiscus salt and pepitas or the Setenta (70 percent) with candied violets and cacao nibs—it all has meaning.
Their cottage is a place where festivals incubate Latinx vendor talent. And the Pedrazas are part of the supply chain with their direct cacao importing. They had found middle people, Cindy says, but not necessarily Latinx. So they closed a loop, realizing this had significance. (Much as their chocolates trace a circle from the Aztecs.) They were also the Cassandras, shouting about Chiapas coffee when no one was listening yet, before others caught on.
But they did something different with the horchateria, the first to be named such in Dallas. Last September, they affixed the moniker, after the rice-and-milk quencher got them through months of the pandemic, when the shop was closed but this was something customers could pick up. On the weekends, now, they make batches hourly.
The plain rice beverage comes in flavors like matcha, a mocha-chata with chocolate, strawberry, and the crumbly peanut candy Mazapan. In the prickly pear seasonal (out now, and gorgeous!), a syrup made from cactus fruit they peel and puree themselves spools fuchsia into the creamy, white base. There's a summer piña (coconut and pineapple) and mango, too. All are gently kissed with canela.
With bean to bar "we stood our ground," Cindy says, even when they were lone Latinas in a sea of White bean-to-bar compatriots. "We didn't acknowledge for a long time that we were the first Hispanic female chocolate makers [in Dallas]." But they're out to buck the misconception that "Latinas can't be the confectioners." They've been told by others that this means a lot.
Non-Mexicans, Cindy says, "may not understand [horchata], but they're not shy about asking questions. So it's the curiosity that we're also creating about these flavors from Mexico."
Regulars are starting to personalize, adding a shot of espresso, say, to the nuez (pecan) horchata. "We're becoming like a mini Mexican Starbucks," Cindy says, laughing. (She points out that in Mexico, Starbucks peddle horchata as well as jamaica (hibiscus) agua fresca.)
As for the horchata's message itself, "It means bringing another flavor from Mexico," Andrea says, as they have with the coffee and cacao. And if the Instagram pics of cool glasses of jade-green or flamingo-pink horchata can spark curiosity, so much the better.
"I feel like we're finally in the space where we're seen," Cindy says. They want to elevate something overlooked, bring our attention to a small marvel.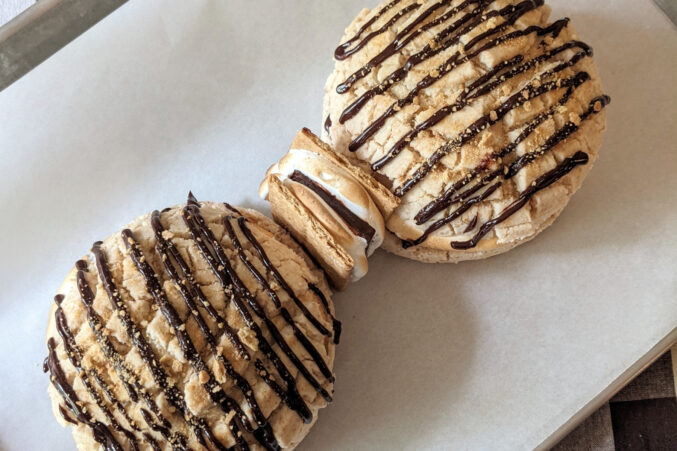 Chanel Wilkins
Cakelamb, a concha creator
Chanel Wilkins lifts up conchas. Her creations are an ode to the unsung Mexican pastry. Small, beautiful, creative takes, they constitute a one-woman concha revolution. The Plano cottage baker depicts roses or strawberries or the brown-white-pink stripes of Neapolitan.
As we wrote last week
, her wares are pretty as a picture; but they're a powerful connection to heritage, too.
"I had them when I was with my grandparents. My abuelo would drag me out of bed: 'Let's go to the market.' I loved it, because I know I'm about to get a concha. We'd browse, but I was just looking for the case with the conchas. They were so mesmerizing to me," Wilkins says of her impression when she was a little girl. "I remember thinking,
What is this architecture? How do they get this design on top?
… They were so beautiful to me."
"I think they represented a lot that I didn't really [grasp]," she says of the simple shell-shaped pastry. "They represented Mexico to me. I wasn't born in Mexico. I did not grow up in Mexico, although I have family in Mexico. But I felt this connection, like
This comes from a home that I'm not super familiar with, but I have it here in front of me, and I can experience it here
. When I think of conchas, I think of this other home that I have."
That tug and the desire to bring it back, bring it here, is a driving force that animates her.
"I think conchas are definitely underestimated, and they have been for a long time," Wilkins says. "There's so much more to conchas than people understand. There's so many more elaborate ways to dress them up."
Wilkins began looking to concha artisans in Mexico who were stuffing them with dulce de leche or strawberries and whipped cream. She used European butter in hers, trying to elevate them, but that wasn't right. They were too crunchy. And so she went back to adding some shortening. There it was: the familiar flavor and texture.
"I want people to know that you don't have to leave it aside, like, 'Oh, that's just a concha.' I want people to know that they're fun and beautiful," she says. And versatile.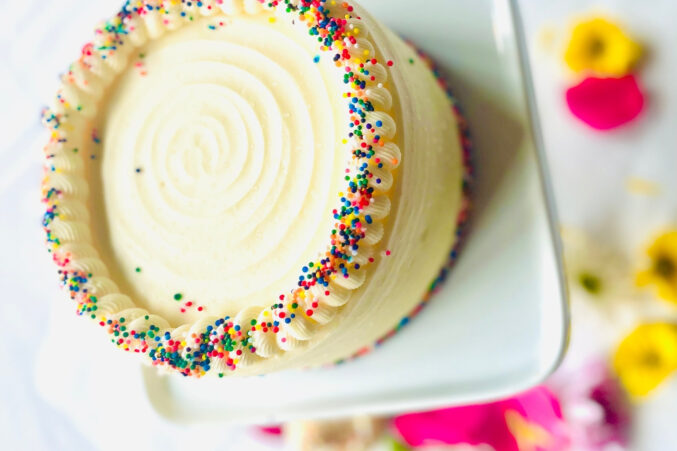 Diana Zamora
Nena Postreria, baking for the community
You may have already tasted pastry chef Diana Zamora's work around Dallas. Some of the city's best restaurants carry her desserts. Find a thyme butter crust buttermilk pie topped with blueberry-nutmeg compote at
Encina
. Hazlenut Ding Dongs, Cinnamon Cream Pie, and pretty pink fresas con crema Snack Cakes are perfect little nostalgic treats that live on Thunderbird Station's equally irreverent bar menu. She's prolific—even collaborating with and utilizing chocolate from CocoAndré in Latina solidarity—and yet her Nena Postreria is just the beginning. Named for Zamora's mother, Nena Postreria makes whole sale and custom desserts out of the 3015 Trinity kitchen for restaurants and Zamora's own occasional pop-ups.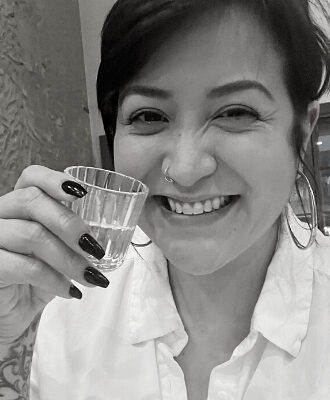 Inspired by her mother's deep love of flowers and nature—an admiration born from her mother's upbringing on a coffee plantation—Zamora utilizes edible flowers in her desserts as a wink to her mom whose middle name means "daisy." Aside from the mere appearance, the flavors importantly call back to Zamora's Mexican roots. She incorporates oregano in an olive oil cake soaked in guava syrup; there's mezcal lingering in an orange cream yellow cake; an elote flan she made for José is a nod to the sweet corn street food snack. It's all there in the flavors.
Zamora's ultimate goal is to open her own brick and mortar pastry shop one day, and when she does it'll double has a space for other up-and-coming chefs to share their food, too. "I want to have a place where young Latino chefs [can] do pop ups… We have a whole list of younger chefs that are really underrated and they've got talent and they've got passion," says Zamora. "A lot of them are cooking from their roots, which is obviously exactly what I'm doing." 
Get the SideDish Newsletter
Dallas' hottest dining news, recipes, and reviews served up fresh to your inbox each week.