Aside from crafting baller bánh mì and superb spring rolls, Reyna Duong knows how to make stellar drinks. At her walk-up restaurant,
Sandwich Hag
, in the Cedars, you can find a guava lemonade slush—the stuff of summer thirst quenching—or a coconut-kissed iced cà phê sữa đá. Now, though, Duong is delving even deeper into Vietnamese coffee.
Her effort to shine light on
the world's second-largest producer
—between Brazil and Colombia, with Indonesia and Ethiopia not far behind—falls in line with her quest to advocate and educate around the subject of Vietnamese food.
Already, her ultra-strong cà phê sữa đá spools dark coffee with ribbons of condensed milk. Now, "milk coffee" drinks (with a lighter profile and subtle aromas) will use beans from New York–based
Nguyen Coffee Supply
and Austin-based
Phin Coffee Club
, both Vietnamese-American-owned businesses that source ethically from Vietnam.
Duong had been dreaming of it ever since a customer gave her a bag of Nguyen Coffee Supply beans two years ago. "Okay, there's milk tea. What about milk coffee?" she asked herself as she pondered what to do with the beans. Because, she reasoned, not everyone may want the jolt of the classic cà phê sữa đá or cà phê đen đá (iced black coffee).
Now, walk up to the shop's window and pick up plain milk coffee made with Nguyen beans that debuted several weeks ago and sold out, then sold out again. Or, as of this week, find a gorgeous, pink-hued milk coffee concocted with Phin beans. For this elixir, Duong adds a hibiscus herbal tea blend from local Sterling Tea—blushing with cherries, strawberries, and lemongrass.
"When I opened the bag, it smelled like dark chocolate chips or a brownie," she says of the Phin beans, which arrived over the weekend. The mocha notes moved her in a direction.
She took the tea, with its hints of lemongrass and refreshing tartness, and infused it in the thick creaminess of sweetened condensed milk. She ended up with something that tastes like a chocolate-covered berry. Mauve-hued and intense, the concoction is dark and rich and so chocolatey, it almost seems that she has spooled in syrup or mashed up a brownie.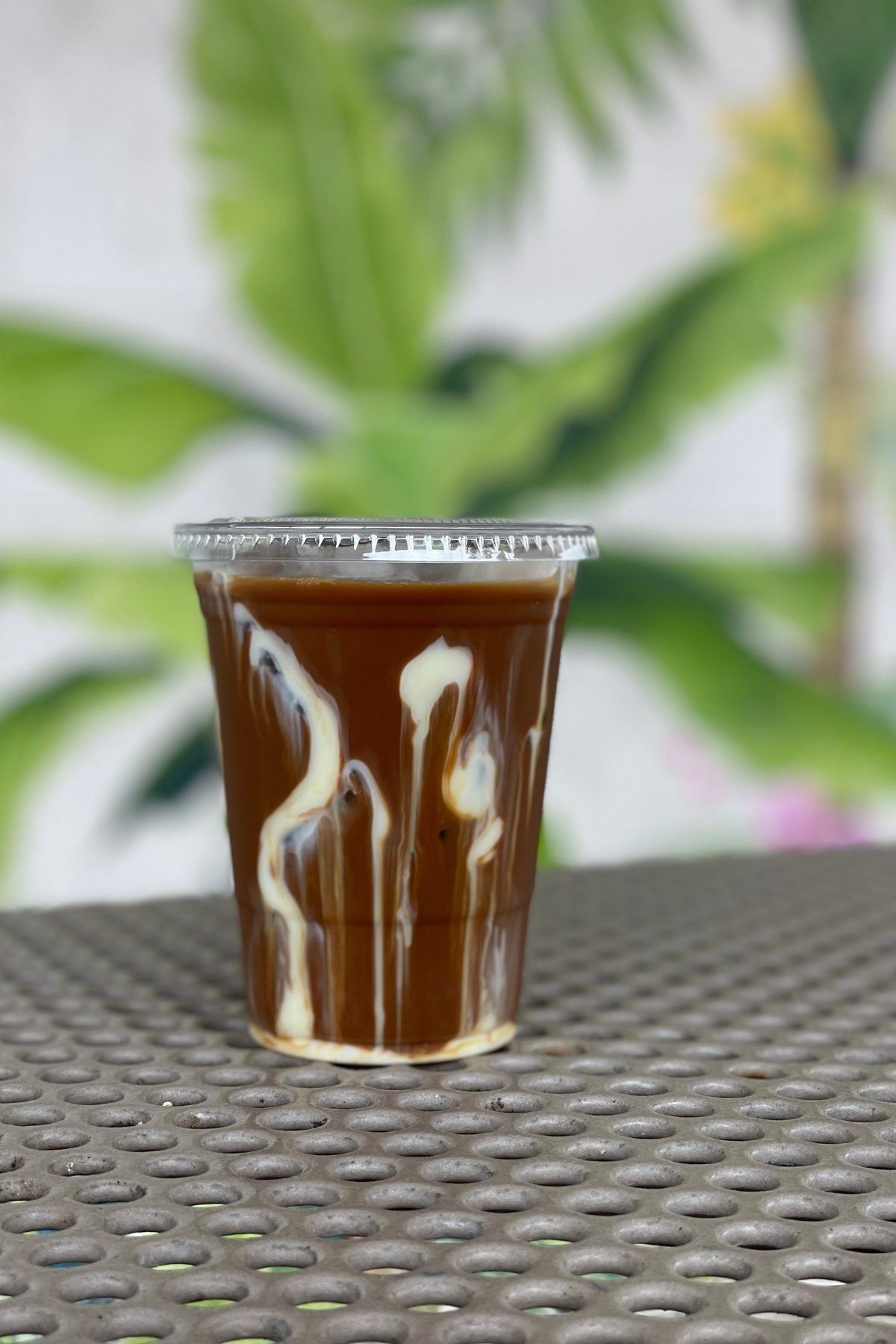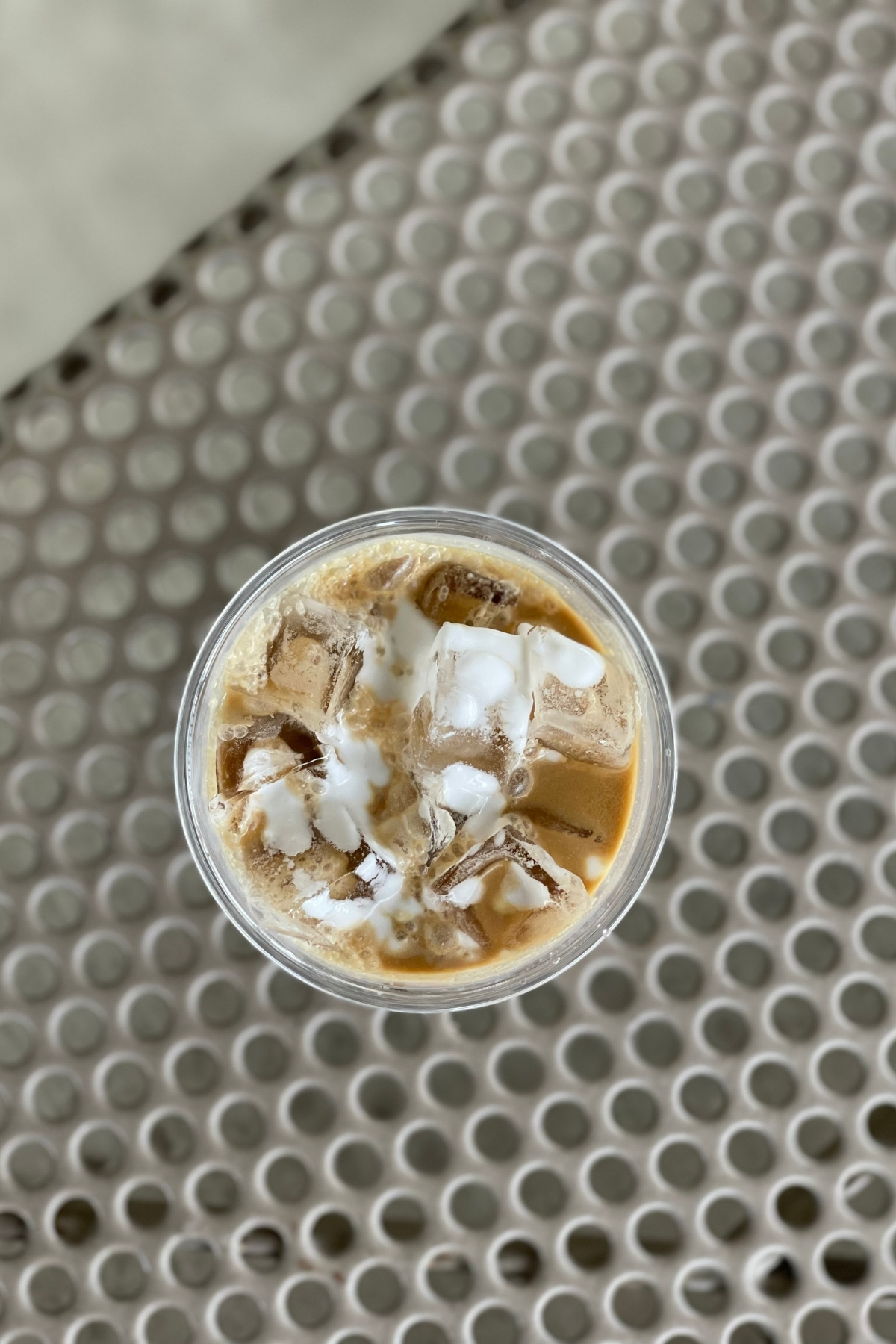 The original cà phê sữa đá provides a heart-thumping jolt.
"For me," she says of the paradigm shift, "it's one step closer to me connecting to my homeland, to my heritage, because my family fled when I was one year old, and I haven't been back." But Phin coffee's farm in South Vietnam is in the same region where Duong's family lived in a fishing village on country's the farthest southwest tip.
She often hears comments about Vietnam, like, "'Oh, gosh, it's my favorite place to vacation.' And I really wanna change that perspective," she says. "And one way to do that is through my expanding cà phê." Broadening in a way that knits solidarity and mutual support.
In addition to the drinks, Duong is preparing to offer Nyugen Coffee Supply and Phin Coffee Club beans by the bag. No one else is carrying coffee from the Vietnamese-American roasters in Dallas. Also, customers can preorder phin filters, the small, simple metal perforated filter and brewing chamber the size of a teacup that produces the slow-drip infusion that's at the base of all classic Vietnamese coffee. Dripping slowly is key to yield a potent elixir.
For those wanting to brew at home, Duong would like to create instructional videos, explaining how the beans might be adapted for a French press or pour-over drink. She doesn't want anyone to feel intimidated—or locked in—by the phin method. But she'd like to spread the word.
The roaster search continues, too. Aside from Brooklyn-based Nguyen, which has a wonderful origin story, and Phin, which draws on the family's farm in South Vietnam, Duong is looking into a third possible purveyor.
It's a whole she's after—not just the drinks, but greater understanding around the beans and the method of brewing as well.
Get the SideDish Newsletter
Dallas' hottest dining news, recipes, and reviews served up fresh to your inbox each week.