Natural wines are lively and idiosyncratic. They tend to be lower in ABV and thus gluggable, even on hot Texas summer days. It's also the trendy darling of the wine industry right now. Perhaps natural wine's juicy-fruity-funky flavor profiles—owed to the low-intervention process that uses minimal additives and filtering to affect outcome—that beckon drinkers.
So put down that IPA, shelve the run-of-the-mill rosé, and get acquainted with a glass of the natural stuff. Here are five spots in Dallas to get your glou glou on—or, "chug chug" as the French might say.
Near the intersection of Ross Avenue and Hall Street, this bright bottle shop is perhaps the go-to for a natural wines. You could spend a whole afternoon here, perusing its offerings like "orange" wines from California (white grapes fermented with their skins intact) that share a similar funky punchiness with kombucha or carbonic pinor noirs (whole grapes in a tank with carbon dioxide ferment internally) from Oregon. Wines hail from vineyards all over the globe—South Africa, Australia, France, Spain, and many others—that use no herbicides, pesticides, or fungicides and minimal to no sulfites; much of the store's spirits meet those same guidelines. Follow Bar & Garden on Instagram (or via newsletter) to stay informed about upcoming tastings and events.
Matt McCallister's Oak Lawn restaurant is as comforting as it is inventive and the chef's farm-fresh dishes pair beautifully with a long list of wines, many of which natural. Slurp down some riptides on-the-half-shell from Massachusetts alongside a glass of skin-contact orange wine from Russia. Getting the dry-aged duck breast, perhaps? Glug down a lively summertime red, like a carigan blend from California-based Las Jaras. Here, you truly can do no wrong with an open mind—and, well, mouth.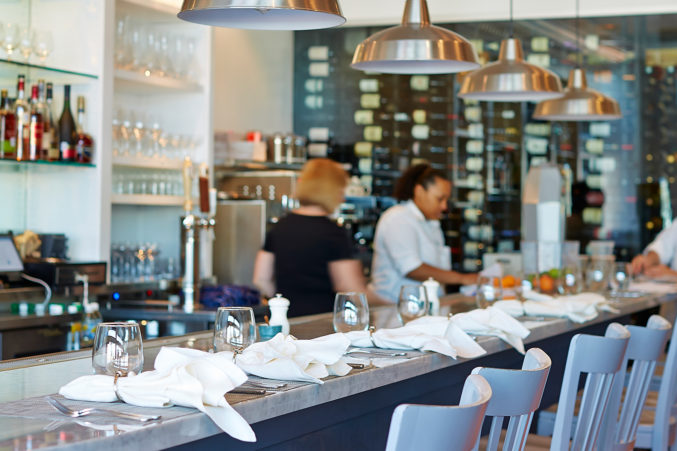 This Knox-Henderson neighborhood bistro provides some of Dallas' best fare alongside one of the city's deepest natural wine lists. From crisp sparklings to deep reds from a variety of different regions, almost any bottle pairs well with dishes that likewise span an array of influences—Mediterranean, Italian, French, and Texan, to name a few.
Bright, vibrant wines from all over Italy, France and even lesser recognized, under the radar wine regions such as the Middle East and Eastern Europe pair excellently with their abundance of vegetable-centric mezze and fresh main courses. Grab a bottle (or two), and opt for the family sharing option that allows diners to try a little bit of everything in traditional mezze style.
This Park Cities shop is not solely a natural wine store, but it carries a nice selection. From Burgundy reds to fruity orange wines, there's something for every palate here. Pogo's wine director, Lance Storer, states that the store adheres to a strict standard of choosing natural wines that are "hand-harvested, made from organically grown grapes [with] no additives (except for a small amount of sulfur at bottling)."
Get the SideDish Newsletter
Dallas' hottest dining news, recipes, and reviews served up fresh to your inbox each week.