Grandiose smoked-fish towers. One of the most elusive tables in New York City. Top-notch bagels. Caesar salad made tableside. This is a glimpse of what to expect when Carbone and Sadelle's, two NY exports headed for Dallas this year, arrive.
Carbone is an ode to red-sauce Italian American food through an uber-upscale—Michelin star level upscale—lens. It's the crown jewel of Major Food Group, the restaurant entity that is bringing Carbone and Sadelle's to Dallas. Chefs Rich Torrisi and Mario Carbone run the kitchen. Sadelle's, meanwhile, is fancified diner fare, vaguely Eastern European but stylish and crowd-pleasing nonetheless.
While the buzz about Carbone and, later, Sadelle's, is recent, Stephen Summers has been worked to bring the NYC concepts to Dallas for about eight years. After a visit, Summers noted how "the music was incredibly fun and food is off the charts" and that the restaurants would "absolutely kill it in Dallas." Thanks to Summers' persistence, the Major Food Group team will bring Carbone to the Design District. It will occupy the former Sassetta space, ensuring the legacy of pasta at that address continues. On the posterior side of Sassetta, Cafe Carbone serves as a slightly more casual wine bar sibling.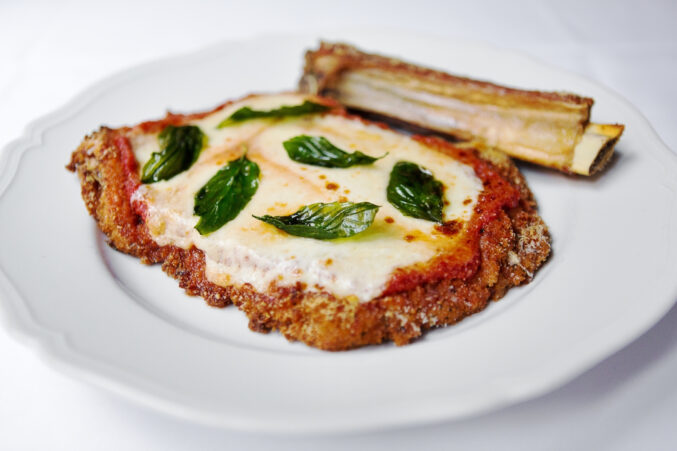 "It's a dream come true to be opening restaurants in one of the most exciting cities in America," Major Food Group partner Jeff Zalaznick wrote in an email about coming to Dallas. "Our goal is for Carbone and Sadelle's to deliver the delicious thrills and expert hospitality for which we are known, while establishing themselves as true Dallas institutions. We can't wait to get to work in the Lone Star State." I'm sure he woos all the pretty cities this way. He needn't gush too much, though, Dallas is already swooning.
"They really are a world-class operator and we're just so excited that to have them in the Village," says Summers, whose family co-owns Highland Park Village with the Washburne family and who chartered the two restaurants' journey here. Carbone will open first. An early opening date was April 2021, so its arrival is certainly imminent, though good luck with a reservation; Summers is already fielding requests. After that comes Sadelle's in September, hopefully. It's moving into the recently shuttered Royal Blue Grocery.
When he got the news about Royal Blue, Summers knew the next tenant had to be a good fit. Even though Sadelle's is not a true-blue grocery per se, it will have a unique-to-Dallas market section where you can walk up and get made-to-order sandwiches and salads to go. "It is very customized for Highland Park," says Summers. "It was very important for us to keep what the neighborhood loved about Royal Blue, and then have them add their touches on it."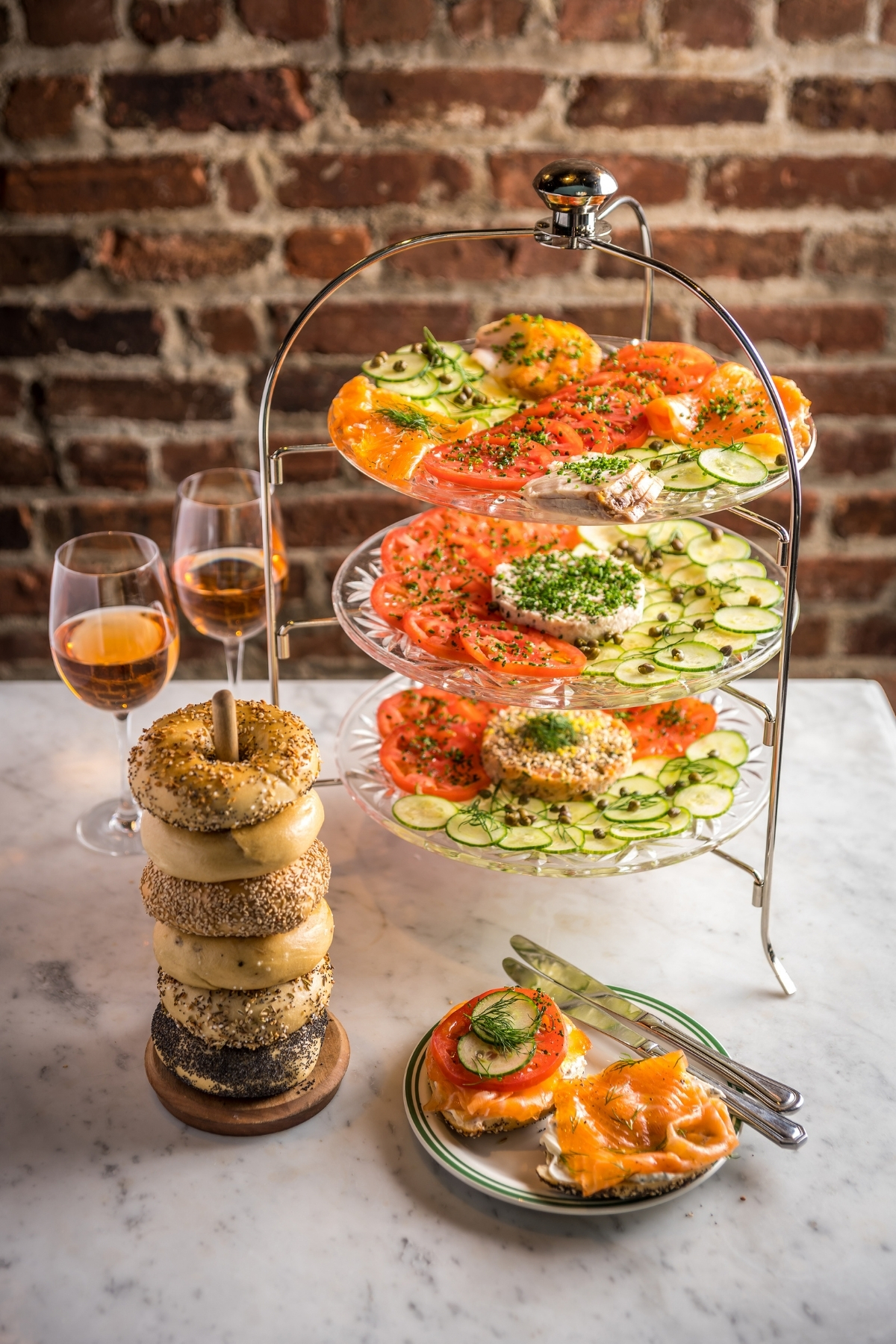 Sadelle's is to brunch hits as Carbone is to Italian American cuisine's red-sauce classics. Omelettes, egg sandwiches, pancakes, and French toast represent the basics done right. Of course the bagels and their deli brethren, like whitefish salad and triple-decker sandwiches, get much attention.
There's sure to be something for everyone on this menu. It contains a double cheeseburger and spicy fried chicken, but don't forget the caviar and vodka lineups: add roe to any dish, get it traditional service style, or, in lieu of blinis, eat them with latkes. And here, unlike in New York or Vegas, there will be breakfast tacos. A bold move, indeed. But one Zalaznick takes seriously; he was recently here eating through some of the city's best offerings for R&D.
To Summers, Sadelle's, which is named for Zalaznick's great-great-grandmother, "definitely fills a fills a void that doesn't exist in Dallas right now."
Sadelle's and Carbone will both still get the Ken Fulk treatment, which means the discerning San Francisco-based designer who employed his keen style in both Carbone and Sadelle's in Vegas will do so in Dallas. (He's already visited the site.) "He's gonna make it beautiful," predicts Summers. For Carbone, "Ken's designing a beautiful, beautiful courtyard in that covered outdoor area."
For those not yet on the hype train, climb aboard. For all the fanfare, it does appear Carbone and Sadelle's Dallas outposts will deliver on the promise of pristine seafood towers and Italian food worthy of a scene in The Godfather.
Get the SideDish Newsletter
Dallas' hottest dining news, recipes, and reviews served up fresh to your inbox each week.