A short documentary entitled
Gelato Man
follows the meticulous crafting process of local gelato maker, or
gelatiere
, Carlo Gattini. He owns
Botolino Gelateria Artigianale
, which opened in Lower Greenville in 2017, and its Royal Lane sister shop; the latter celebrated its one-year anniversary this month.
The man and the wizardry are captured on film by Dallas-based director Sawyer Skipper. The 26-year-old film-maker dropped out of film school for its prohibitive expense and instead forged a career for himself producing testimonials and talking-head videos for a church. "Working for a church or nonprofit, you're telling people's stories. Real stories," he says, noting the overlap between documentary film-making and the content he produced. "It was really my college."
This, however, is his directorial debut, now that he's begun filmmaking full-time under the name 1440 Studios. Made with Michael Leiato as director of photographer, it was inspired by Gattini's "determination, his perfectionism, his approach, his level of excellence," Skipper says. He sees Gattini, in that sense, as "Michael Jordan-esque."
Tomorrow the film will screen for the first time for a small, select group at Enrique Tomás.
The almost nine-minute film begins with Gattini crossing the street to his shop on a corner of Lowest Greenville. Sun-dappled morning light speckles the screen, and the former space that now houses Carte Blanche next door still bears a "For Lease" sign. The short, filmed over a few days last fall, is interspersed with interviews with restaurant figures like Brandon Cohanim, owner of Namo, and Ricardo Sieveking of Enrique Tomás (hence the screening's location).
Gelato Man
is full of sustained close-ups: the slow churn of the base of milk, cream, and sugar; the rucks and ribbons of fresh-churned gelato cascading from a grate into a metal canister; the final product smoothed into a chilled receptacle. In a style that's reminiscent of Netflix's
Chef's Table
, it blends sensuous food shots and narrative elements with a wash of high-contrast lighting.
What emerges is a portrait of a perfectionist, who cares tremendously, because, as he says in the film, "the end product is so tangible, it can even be eaten."
Recently I went to participate in and observe the R&D process, which occurs in the gelato laboratory next to Botolino's front counter where Gattini was working on new flavors. One dubbed Arabian Nights was a turmeric-infused tahini gelato harboring a swirl of date syrup, pieces of date with a hint of cinnamon and touch of lemon oil. Another, a vegan coconut stracciatella, was a coconut milk creation bolstered by cocoa butter and steeped with coconut flakes.
In his white cap and black-and-grey striped apron, Gattini measures ingredients on a scale. He talks about sugar quality and the way nut solids affect a gelato's texture. He discusses the battles of soft versus hard and of the control it gives him to make his own bases for the flavors like pistachio, salted caramel, dulce de leche.
We talk about his grandmother, Fernanda Gossetti, who was a recipe creator and cookbook writer in Bologna, who joined her sisters to revive the magazine
La Cucina Italiana
, and penned more than 30 cookbooks.
Gattini leads me through the thought process and evolution of the other desserts: popsicles; sundaes, based on Italian
coppe
; new mini cakes with Italian meringue and gelato. In gelato school in Bologna, they had told him Americans would like inclusions and spices. (His maestro, Gianpaolo Valdi, was an instructor there and is still an advising force.) In the other room, through the window, I see two employees drizzling chocolate into a vat of gelato and putting the finishing touches on the popular fior di latte "white coffee" flavor infused with Noble Coyote coffee beans.
At the end of the R&D process, Gattini is not satisfied with the Arabian Nights. He's unsure whether it will go forward, turning maybe into a golden milk flavor. Meanwhile, he's committed to fine-tuning the vegan flavor, "which is really the future or is going to be a big component in the future."
Gattini, who is looking for a real estate for a third location, said, as I left, "I really wanted to offer the product I thought was the best I could do. I wanted Dallas to be proud of their gelateria."
His passion drives him home.
Gelato Man
ends with home. It ends with Gattini cycling into his driveway. It's a lovely portrait and homage and window into a process. But it's also, in a way, an homage to all the craftspeople in Dallas. I'm left contemplating the ones who ply their craft with passion and care. There could be documentaries about so many.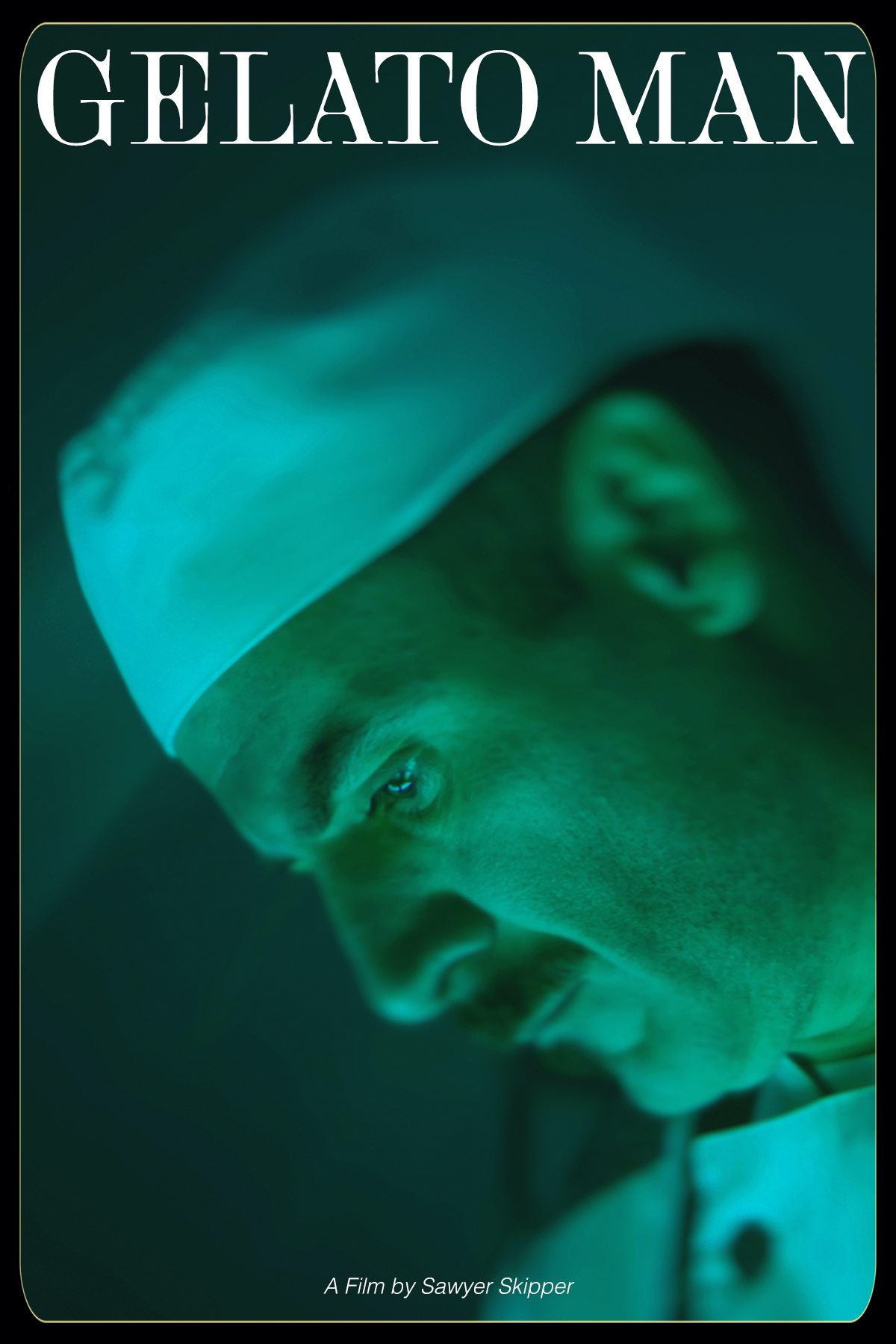 Get the SideDish Newsletter
Dallas' hottest dining news, recipes, and reviews served up fresh to your inbox each week.