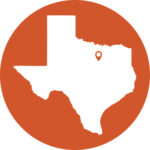 Fort Worth
---
503 Bryan Ave., Fort Worth; 817-349-9977
Amenities:
Tours, cocktails, and bottles for sale
Hours: 
Tasting room cocktail bar is open Fridays from 5 p.m. to 9 p.m. and on Saturday from 2 p.m. until 9. Distillery tours are at 3 p.m. on Saturdays.
1734 E El Paso St., Fort Worth; 817-841-2837
Amenities: 
Tours, cocktails, bottles for sale, and dining
Hours:
 Only open for private events and special locations, check the website for news about opening plans.
1309 Calhoun St., Fort Worth; 817-632-7722
Amenities:
 Tours, cocktails, and bottles for sale
Hours:
 Tuesdays through Thursdays, 3 p.m. to 8 p.m.; Fridays, 3 p.m. to 10 p.m.; Saturdays, noon to 10 p.m.
Where to stay:
The rather stunning, historic
Ashton Hotel
offers elegance near Sundance Square. Closer to rodeo and longhorn cattle-drive action, you can sink into tufted leather armchairs at the equally historic
Stockyards Hotel
. Or try the new, luxe
Hotel Drover
nearby, poised to open early 2021.
What to do: 
The Cultural District has lots to offer, from the 
Kimbell Art Museum
, with its low-slung Renzo Piano- and Louis Kahn-designed profile and water fountains, to the 
Fort Worth Modern
, with its Richard Serra outdoor sculpture and socially distanced, masked film screenings (
Magnolia at the Modern
). 
The Fort Worth Botanic Garden
 offers the stunning
Japanese Garden
. Or, when pressed for time, you can have the unusual experience of walking down the tiered steps of the 
Fort Worth Water Gardens
, in the shadow of the Convention Center (and very close to Acre!), a sunken water-works feature designed by the same Phillip Johnson who designed the Amon Carter Museum of American Art. Stroll through the Stockyards. Or, starting June 4, check the
Hip Pocket Theatre
calendar for whimsical outdoor theater.
Where to eat: 
In the buzzy, hip, up-and-coming historic South Main district, which has recently made a dramatic comeback in revitalization, you'll find options ranging from 
Summer Moon Coffee
 for coffee and pastries, or, if you're interested in fortifying yourself pre-distillery tour, take-out bowls of brisket phở from 
Four Sisters
, a passel of 'cue from 
Panther City BBQ
, or one of 
Black Cat Pizza's
wood-fired pies with bubbly, charred crusts. Among the shops and funky art murals, you'll find the new neighborhood's vibe.  Close to Sundance Square, we recommend you grab a Reuben from 
Little Red Wasp Kitchen & Bar
, little-sister restaurant to the fine-dining Grace. Or head to the outdoor playground of Tim Love's 
Woodshed Smokehouse
, which provides fire-graced fare, from smoked pork empanadas to shared plates overflowing with smoked beef shin to cradle in tortillas or side with camp bread.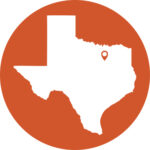 Dallas Area
---
506 Lockwood Dr., Richardson; 469-399.1999
Amenities:
Tours, cocktails, bottles for sale, and dining
Hours:
Tuesdays – Thursdays, 11 a.m. to 9 p.m.; Friday and Saturday, 11 a.m. to 11 p.m.
Amenities:
Tours and bottles to go
Hours:
By appointment
Amenities:
Tours and cocktails
Hours:
Tuesdays through Thursdays, 3 p.m. to 8 p.m.; Fridays, 3 p.m. to 10 p.m.; Saturdays, noon to 10 p.m.
[img-credit align="alignnone" id=" 837992″ width="677″]
[/img-credit]
Where to stay:
Let's call this a staycation. You can stay at the mainstays like
The Joule
or
The Rosewood Mansion at Turtle Creek
, but the city has also seen a
slew of new hotels open in the past year
. Two are historic renovations. Downtown, consider the new outpost of
The Thompson Hotel
, part of the $460 million overhaul of the historic First National Bank Tower. Over in Deep Ellum, the
Kimpton Pittman
now occupies what was the Knights of Pythias building.  Further north,
the Beeman Hotel
is a $20 million reimagining of an old Radisson Inn. It'll put you a few miles south from Lockwood. (And starts below $100 a night.)
What to do:
If you are reading this in January, we are still very much in a pandemic. This is, as defined by the CDC, week 53 of it. And in Dallas County, there was a rate of 79.8 daily new cases per 100,000 residents, the highest case rate since this began. So why not consider a hike?
Here is our guide
. The Dallas area has more for your feet than you may have imagined, and spending your morning walking in Spring Creek Forest in Garland will be a rewarding start to a day filled with liquor tastings and patio meals. There are plenty in points south of downtown and Deep Ellum, in the Trinity Forest. Museums are open, too, and generally empty. Head to the
Dallas Museum of Art
, the
Nasher Sculpture Center
, and the
Crow Collection of Asian Art
, all located in the Arts District. Masks are required at all of them, and attendance is limited. Just be safe out there.
Where to eat:
Make sure you eat at
Lockwood
. The patio is open and spaced out and the inside is available via reservation only. Masks are required. The menu largely focuses on local, Texas-style cuisines, right down to the pickles, which come from
Pickletopia
in Old East Dallas. Eat barbecue in Garland.
Meshack's
is a local legend (and the line is assembled outside, making it easy to distance.) Check out Garland's town square and pop into
Intrinsic Smokehouse
, a brewery and restaurant that puts out some of the finest smoked meat in North Texas. In Deep Ellum,
Revolver Taco Lounge
is still among the city's best restaurants. Doublewide cousin and newcomer
Thunderbird Station
features an enormous patio, strong drinks, and a menu built on nostalgia. 
Denison
---
Ironroot Republic
3111 Loy Lake Rd., Denison 903-337-0495
Amenities:
 Tours, cocktails on-site, bottles for sale
Hours:
Open Tuesday to Friday, 10 a.m. to 5:30 p.m.; and Saturdays, 11 a.m. to 3 p.m. The tasting room is temporarily closed (construction of an expanded patio is planned shortly), but tours are available every Saturday at 12 p.m. and 2 p.m. (limited to six people each). Curbside bottle pickup is also available.
Where to stay:
The Mirick Retreat
and
The Loft off Main Street
offer open-plan accommodations in two modern farmhouses set side by side. Downtown Denison is two blocks away, and the properties share a spacious fire pit and disc golf target. Or rent one of
two luxury Airstreams
set on 17 country acres just south of town.
Where to eat:
At the intersection of Crawford Street and S. Rusk Avenue, you'll find Denison's
Food Truck Park
arranged on a small corner lot. Open Monday to Saturday, it hosts anywhere from one to nine trucks on site, ranging from Bear's Smokin' BBQ to Takara Hibachi. It's BYOB, so pick up some ice, tuck some sugar cubes and a bottle of bitters in your pocket, and bring a bottle of Ironroot's Promethean Whisky to whip up some al fresco Old Fashioneds.
Watson's Drive In
, around the corner on Main Street, has been serving classic cheeseburgers and tots since 1956. Or check out the new
Railyard Food Hall Incubator
, a creative take on the mall food court that offers five restaurants and a beer garden all owned and operated by local residents.
What to do:
Denison is the birthplace of our nation's 34
th
president, Dwight D. Eisenhower, and you can visit the white clapboard house where he grew up at the
Eisenhower Birthplace State Historic Site
. Eight miles to the north you'll find
Eisenhower State Park
on the shores of Lake Texoma, where, depending on the weather, you can hike the bluffs, take a dip in the swimming cove, or fish for striped bass, crappie, and catfish. At the
Red River Railroad Museum
, kids can explore the historic Katy Depot, once the center of operations for the Missouri-Kansas-Texas Railroad.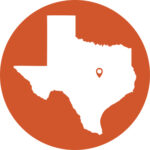 Waco
---
Amenities:
 Tours, cocktails, bottles for sale, and dining
Hours:
The tasting room, which has temporarily moved into a 1,200-square-foot tent in the parking lot, is open Tuesday through Saturday from 12 p.m. to 9 p.m. Bottle sales are also available on Mondays. Distillery tours have been suspended for the foreseeable future.
Where to stay:
Between the presence of Baylor University and the popularity of Chip and Joanna Gaines, there is no shortage of options. The gorgeously furnished
Poppy & Ryle House
is just one block from the Silos and offers an adorable backyard set-up (and living room fireplace) for enjoying a neat pour from your limited edition bottle of Balcones Hechiceros. The
Halet House
, a spec home designed by
Bliss Bridal Magazine
CEO Angela Sims, is another spacious and stylish option.
Where to eat:
Reid Guess started
Guess Family Barbecue
in a trailer on Waco's historic traffic circle, and a little over a year ago he moved it into the old Michna's Bar-B-Que spot on Franklin Avenue, renovated the interior, and built a new smokehouse out back.
Texas Monthly
named it one of the
top 25
new and improved barbecue joints in the state; get the ribs and house-made sausage. Or, two blocks from the distillery, you'll find
Union Hall
, which opened at the beginning of last year and is now home to a number of popular former food trucks, including KoKo Ramen and The Blasian Asian.
What to do:
There's the
Magnolia Market at the Silos
, of course, for those who want to do some shiplap shopping and the
Dr Pepper & Free Enterprise Institute
for those who want to flex their soda jerk skills. But if you'd like a little more elbow room, take a trip to the
Waco Mammoth National Monument
, where you can explore the park's 108 acres where mammoths and saber-toothed cats once roamed. For something a little tamer,
Cameron Park Zoo
offers 52-acres of natural habitat beside the Brazos River. 
Far West
---
On the western edge of North Texas, two destination-worthy distilleries—Local Goat and Sledge—promise nips of moonshine and spicy Texas-style gin. When you're not sipping on spirits, there are plenty of historic squares, lakefront views, wood-shrouded lodges, and local eats to explore nearby.
[img-credit align="alignnone" id=" 837935″ width="1200″]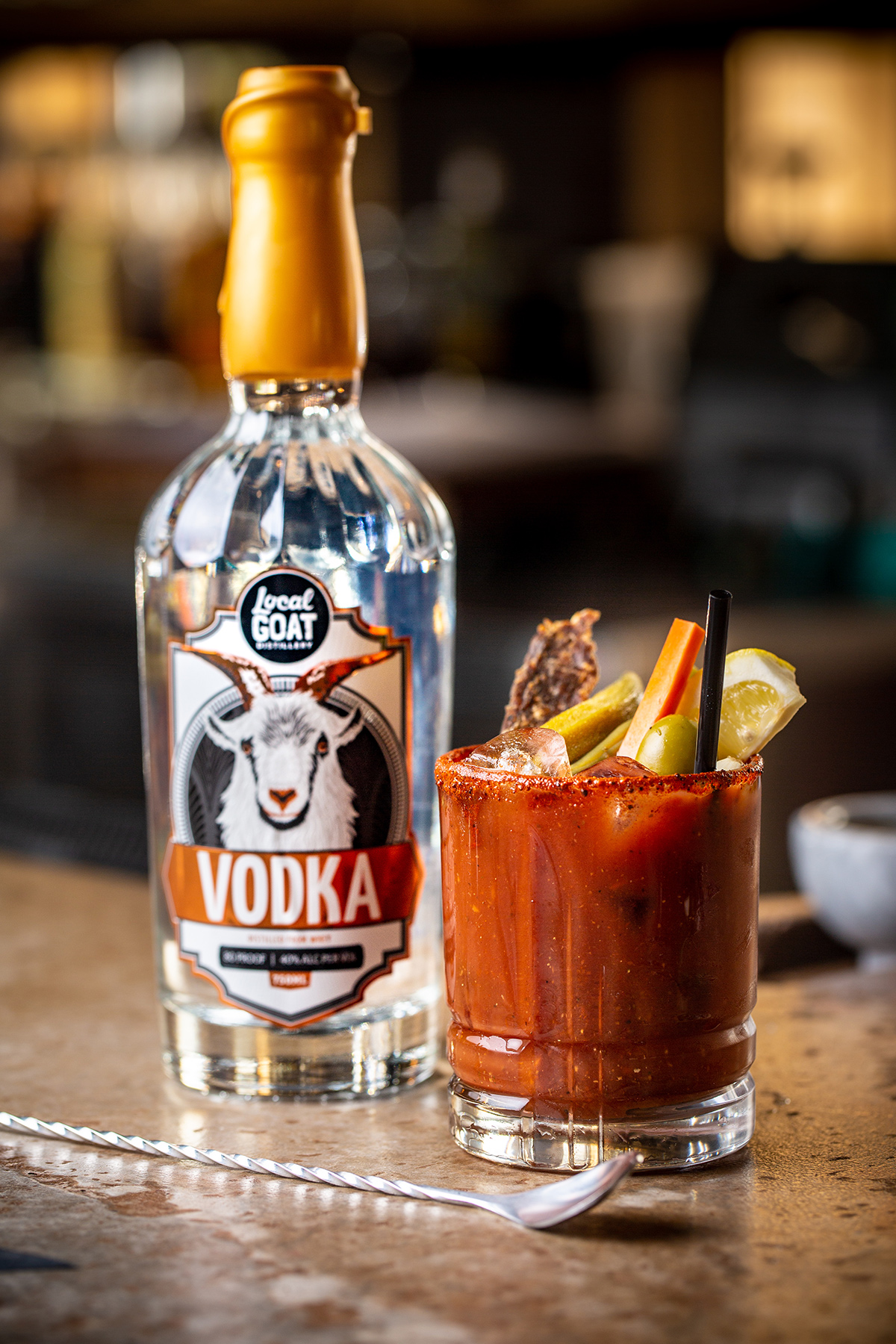 [/img-credit]
607 N Houston St, Granbury; 817-776-4889
Amenities:
Tours, cocktails, bottles for sale, and dining
Hours:
Open Thursday and Friday from 4 to 9 p.m. and on Saturday from noon until 9, with distillery tours every two hours from noon to 8 p.m.
Sledge Distillery
8210 Paluxy Hwy, Tolar; 817.888.8119
Amenities: Tours, tastings, bottles for sale
Hours: Saturdays, 2 p.m. to 8 p.m. (store is open on Fridays, noon to 5 p.m.)
Where to stay:
Your best bets for overnight stays will be in Granbury or Glen Rose, both of which are a 10-mile drive from Tolar. In Glen Rose, right on the banks of the Paluxy River, sits
Country Woods Inn
, a forested retreat on 40 acres. Accommodations include a century-old farmhouse, glamping in the woods, pet-friendly cabins, or cozy Airstreams for two. Also along the river, you'll find four 
Anderson Creek Cabins
 on 15 acres for a quiet countryside getaway. Or immerse yourself deep into nature at the
Fossil Rim Wildlife Center's lodgings
 where you can watch herds of diverse deer species make their daily migration across the vast pasture.
The Granbury on West Pearl
gives us major boutique hotel vibes even though it's a spacious three-bedroom home perched above a downtown shop within walking distance of cafes and the historic town square. If it's a waterfront view you seek, book a stay at the Inn on Lake Granbury. The suites are roomy, but for even more space to sprawl there's a cottage and a lake house on the property—bonus: it's closer to the lakeside hot tub outside. For those who want a bit more privacy, the
Agave House
is a two-bedroom mid-century modern AirBNB with its own small dock on Bee Creek (hop in one of the home's kayaks and paddle through the canals). Another AirBNB option, this 
tucked away A-frame
 delivers a little slice of cozy cabin life.
Where to eat:
 Every town has a feel-good, no-fuss spot that doesn't mess with the diner-style classics. 
Paradise Bistro
is that spot. It's a local favorite for Avoca coffee, plus comforting breakfast, lunch, and brunch menus with the likes of huevos rancheros, customizable omelets, BLTs, cobb salad, and more.
Brew Drinkery
, as you might be able to guess by the name, is a beer aficionado's paradise, with 40 craft ales on tap and a nice outdoor patio. For the beer averse, find an impressive selection of teas, espresso drinks and coffee, and wine. When you're famished, dig into hearty salads, fresh-made flatbreads, or wraps, all of which are also available for delivery and curbside pickup. With a spacious biergarten,
Ketzler's Schnitzel Haus
serves up Bavarian fare with beer to match.
Located just off the historic stretch of Glen Rose Square,
Sexton Mill
is an open-air venue with plenty to keep the whole family entertained. Grab a bite of barbecue, from smoked goat to turkey neck to good old beef brisket. Wash it down with a cold glass of beer from the rotating tap menu. Kids can stay occupied with outdoor lawn games (maybe not the axe-throwing, but it's there for the brave souls). Stop by The Green Pickle to snag a hamburger—there's a long list of burger riffs from some with green chile to a Philly cheesesteak version—and don't skip the fried pickles.
Things to do:
Most of the action happens in
Granbury's Historic Town Square
, which boasts Texas' first courthouse square listed on the National Register of Historic places. Walk among the old architecture, observing its history and charm—there's even a fully restored Opera House that was originally built in 1886. While the
Granbury Theatre Co.
has postponed all events, the Opera House remains a gorgeous building. With the Brazos River wending its way around Granbury, there's plenty of water activities to check out, from stand-up paddle boarding to jet skiing. Granbury City Beach Park's sandy shores is a sweet spot of beachcombing or a picnic. For aspiring paleontologists, take a hike through
Dinosaur Valley
, a short drive from the city center, where you'll explore fossilized footprints and selfie-ready dinosaur models that were built for the 1964 New York World Fair.
Even if you don't sleep at the Fossil Rim Wildlife Center, you can still take a scenic drive through the massive conservation park and watch for birds, deer, and many a furry creature on the property. The bibliophile might want to make a stop at 
Top Notch Books
 and peruse the book yard's array of second-hand reads. Or take a simple urban hike through Glen Rose's historic downtown along the river.
Pilot Point
---
217 W. Division St., Pilot Point 940-324-0008
Hours:
Western Son will remain closed to the public until restaurants in the state are allowed to operate at 100 percent capacity. Then they'll run Monday through Friday from 10 a.m. to 5 p.m. and Saturday from 12 p.m. to 7 p.m. Closed Sunday. Follow their website, or call, for more details as you plan your trip. 
Where to stay:
For rustic and unusual, try the
Slye Ranch
rental on Airbnb or the B&B suite at
LizzyGator
. A couple miles from downtown Pilot Point, you'll find the much larger
Lone Star Lodge and Marina
. It has 28 rooms and a Grand Back Patio that overlooks the 30,000-acre Lake Ray Roberts. If you want to do more than look at the lake, you can rent pontoon boats and personal watercraft here.
Where to eat:
In town,
Nick's Italian Restaurant
has been serving Sicilian since 2003, and
Buff's Grill
is run by an former rodeo cowboy named JD Tadlock. But if your designated driver is up for a short trip, the town of Celina is just a scenic 20-minute trip away. There you'll find two establishments of note:
Rollertown Beerworks
, one of the best breweries in all of North Texas (they do $3 drafts on Wednesdays), and
Tender Smokehouse
, the best barbecue restaurant in the state co-owned by a nine-time Gold Glove winner. That would be Torii Hunter. Sometimes you'll see Hunter or his wife or kids there, bussing tables. One local tells us that Hunter is one of the best dudes he's ever met. (And, seriously, the barbecue is first rate.)
What to do:
Go horseback riding at
Black Mustang Ranch
, where guided trail rides will take you to the shores of Lake Ray Roberts. When they are in season, thousands of tulips provide a beautiful Instagram background at
Texas-Tulips
. Entry to the farm costs $5, and you can cut your own for $2.50 per stem.