An alum of D's 50 Best Restaurants in Dallas, Resident Taqueria knows how to dole out breakfast. In lieu of its usual morning taco offerings, though, the tortilla gives way to the kaiser roll for the LITX pop-up inside the Lake Highlands taco joint.
You have five days to try it, starting now. From January 5 to 9, from 7 a.m. to 11 a.m., chef-owner Andrew Savoie will be sizzling bacon or sausage on the griddle-top, flipping eggs in a skillet, and stuffing it all into his poppy-seed topped kaiser rolls, which he bakes in house.
Resident Taqueria's menu is on hiatus, so instead find the Billy Joel: Live Through the Years album blaring—an appropriate aural ambiance—and the three-item LITX (Long Island, TX if you haven't gathered that yet) menu. There's the Long Island Original with bacon strips, egg, and melty cheese; egg white with spinach and onion for the health-inclined; and a house-made, fennel-studded sausage, egg, and cheese. (Ketchup on the side is optional for the condiment haters.)
"[It] smelled like a perfect bakery in here when we had it all going," Savoie said of his kaiser rolls while Joel's piano riffs from "Scenes From an Italian Restaurant" played overhead. "Very different from the tacos and salsas and the sorts of the things we typically do." The scent of a bacon, egg, cheese is all too familiar for the New York native. "I mean, I grew up with this," he said, "every morning before high school I would get one of these."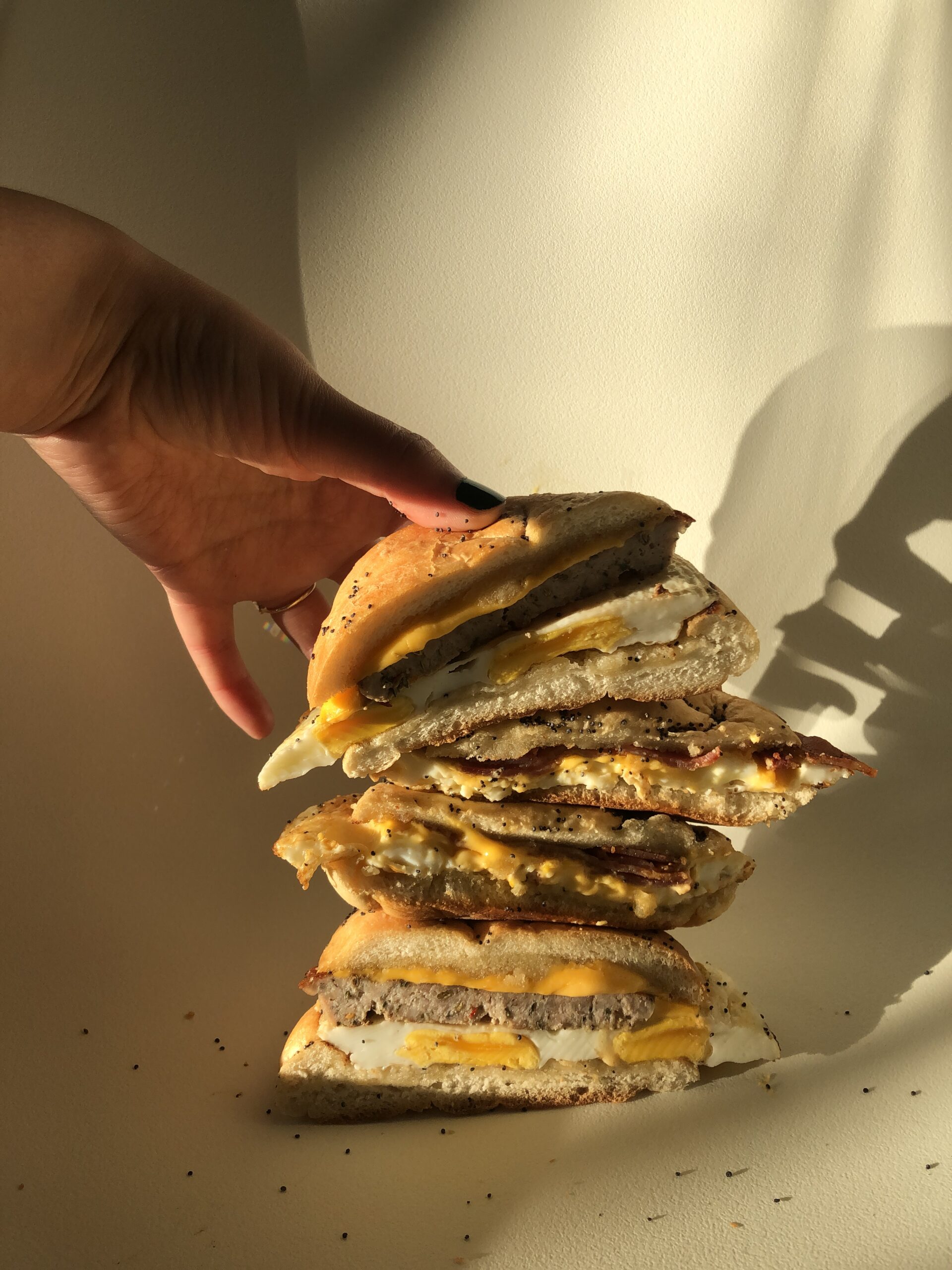 Noble Coyote supplies the house drip coffee, but you can also opt for a tequila sunrise, bloody Mary, or a carajillo, should you desire booze with your caffeine buzz.
Savoie says he's seen some posts that fellow East Coasters might swing by for a taste of home. For a West Coaster like myself, I didn't grow up with a bodega spot where I could grab a daily BEC. For a brief time at least, Resident Taqueria can fill that void.
Get the SideDish Newsletter
Dallas' hottest dining news, recipes, and reviews served up fresh to your inbox each week.